Land of passion and peace
By Xing Wen in Beijing and Mao Weihua in Urumqi | China Daily | Updated: 2022-06-29 06:25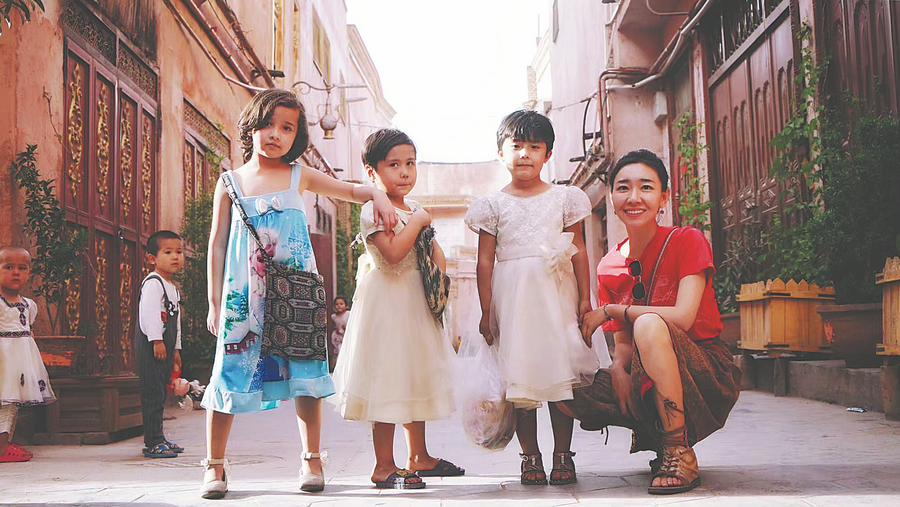 The wild, wonderful west
The vast wilderness of Xinjiang, with its rugged mountains and desert basins, makes its indigenous population tenacious and allows them to coexist in harmony with nature. The region's spectacular landscapes and exotic customs are, on the other hand, a big draw for young people from outside.
In 2015, university graduate Wang Li, from Northwest China, took a trip to Xinjiang's Kashgar prefecture, where she found her Mr Right in a fellow traveler. The adventurous couple decided to settle in downtown Kashgar. In 2017, they opened a public WeChat account, Wild West Explorer, to share their daily lives and travel through southern Xinjiang in both words and images.
Before long, the duo was setting up a cozy space where tourists could better experience the local culture. "Bazaars always provide the best glimpse of local lifestyle," says Wang. She and her husband bought knickknacks from the bazaars to embellish their little tourism nook, which also boasts a collection of local magazines, music albums and films.
"It is like a living room, where visitors can read books, watch films together or chat with one another. We offer them fruits, nuts, herbal tea and some local delicacies," Wang says. Activities like painting and photography exhibitions, and open mic sessions are on the cards. "We want to bridge the gap between locals and tourists," she adds.