Land of passion and peace
By Xing Wen in Beijing and Mao Weihua in Urumqi | China Daily | Updated: 2022-06-29 06:25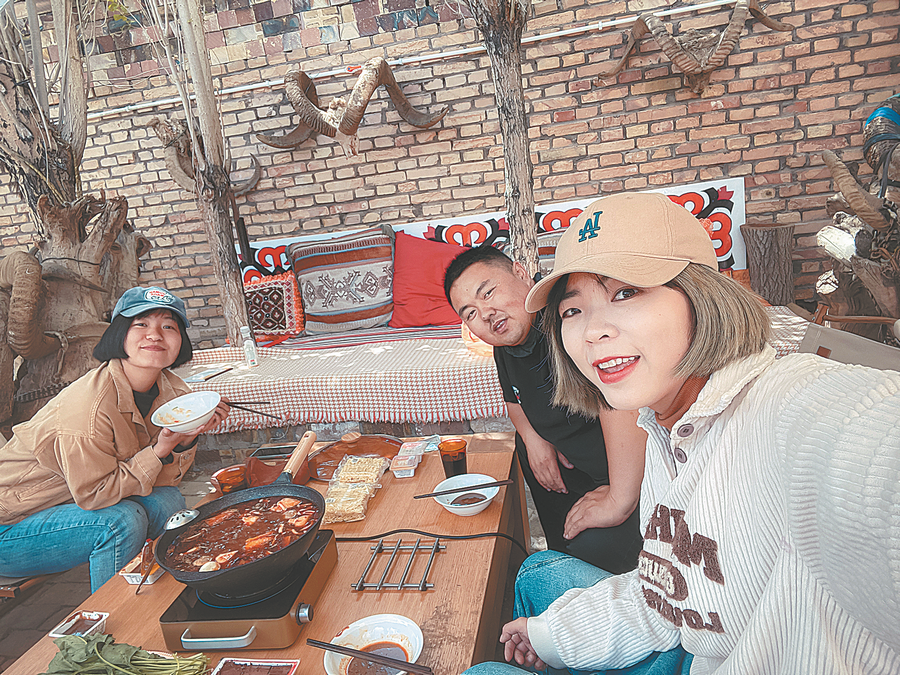 Xia Hong, a young woman who grew up in Sichuan province, has been living in Tashikurgan Tajik autonomous county in the southwest of Xinjiang for the past six years. Her love for the cold and remote county stems from her unforgettable trips to the Tajik villages. She had been overwhelmed by people's kindness and hospitality. Nights spent camping on the Pamir Plateau, staring at the starry skies, too left an indelible imprint on her mind.
During her first visit to the county, the owner of the hostel she had booked allowed her to accompany him to villages where he delivered goods. "The children were adorable, their eyes so innocent and their smiles so pure. The villagers welcomed us with the best food they had," Xia recalls. "I have been to many places in the country and abroad, but the hospitality here was unmatched. I knew this was the place for me."
After she relocated to the county, Xia opened a cafe that overlooks snowcapped mountains. She blends her coffee with local produce for refreshing flavors and also gives her concoctions exquisite names for a lasting impression. For instance, her black goji berry coffee is called the Sky of Pamirs. "The juice lends the coffee a bluish-purple color, similar to what the horizon looks like from the Pamir Plateau at twilight," she explains.
Besides managing her cafe, Xia loves traveling around the county, reading books, holding barbecue parties for friends and posting articles and videos online to share her experiences.
Lack of conventional means of recreation implies that residents of the county have to endure long-term solitude. Xia finds the laid-back lifestyle peaceful. "Sometimes, I just sit outside the cafe and stare at the mountains or clouds. It feels so good to be able to hear my own thoughts. I am lucky to be so close to nature," she says.
Xia hopes that her cafe and its special drinks become part of "unforgettable memories" of travelers who visit the county.