Historic Mars mission completes all preset tasks
By ZHAO LEI | China Daily | Updated: 2022-06-30 09:29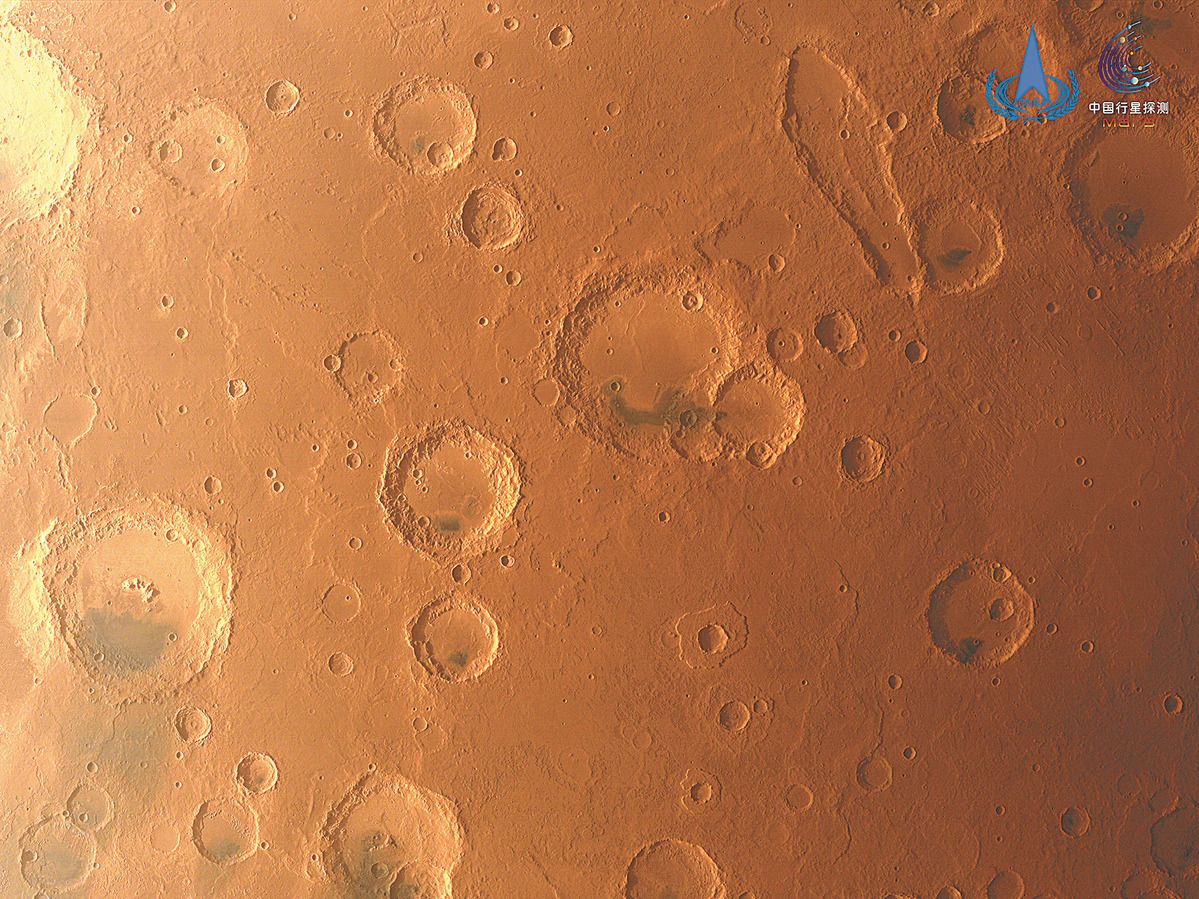 Tianwen 1, China's historic Mars mission, has accomplished all its preset scientific tasks, according to the China National Space Administration.
The administration said on Wednesday that the Tianwen 1 mission orbiter has obtained medium-definition images of the entire planet, marking the completion of its scientific goals.
The craft has circled Mars 1,344 times to date and will continue to carry out extended remote-sensing operations and technological tests, according to the administration.
Meanwhile, the Zhurong Mars rover, which has been in dormant mode since mid-May, is expected to resume explorations in December, when the weather is more favorable.
Named after an ancient Chinese poem, Tianwen 1 was launched on July 23, 2020, becoming the country's first independent interplanetary exploration endeavor.
The craft traveled about 475 million kilometers and carried out several trajectory maneuvers before entering Martian orbit in February last year.
The rover, named after the god of fire in an ancient Chinese legend, touched down on the planet on May 15, 2021, and began to travel across its surface a week later.
Before it entered dormant mode, the 1.85-meter-tall, 240-kilogram robot traveled nearly 2,000 meters and obtained much data and many images en route to its destination-an ancient coastal area on Utopia Planitia, the vast Martian plain where it landed.
The 13 scientific instruments on the orbiter and the rover have transmitted nearly 1,040 gigabytes of raw data back to Earth. The data has been delivered to Chinese scientists and has helped deepen knowledge of the Red Planet, said the administration.
Pang Zhihao, an observer of China's space program, said Tianwen 1 has become a milestone in China's space industry and a symbol of the country's rising status in the field of space exploration.
"Scientifically speaking, the mission has been getting valuable information about Mars and the solar system for nearly two years and has given Chinese researchers their first opportunity to closely observe and study the planet. And in terms of engineering, it displayed the nation's capability of organizing such an exceptionally sophisticated, challenging expedition," he said.
Tianwen 1 has established a good start for China's interplanetary program and laid a solid foundation for the next steps that will involve even more demanding endeavors like bringing Martian soil back to Earth and landing a probe on an asteroid, Pang said.