Absurd for NATO to see China as a challenge: China Daily editorial
chinadaily.com.cn | Updated: 2022-06-30 21:21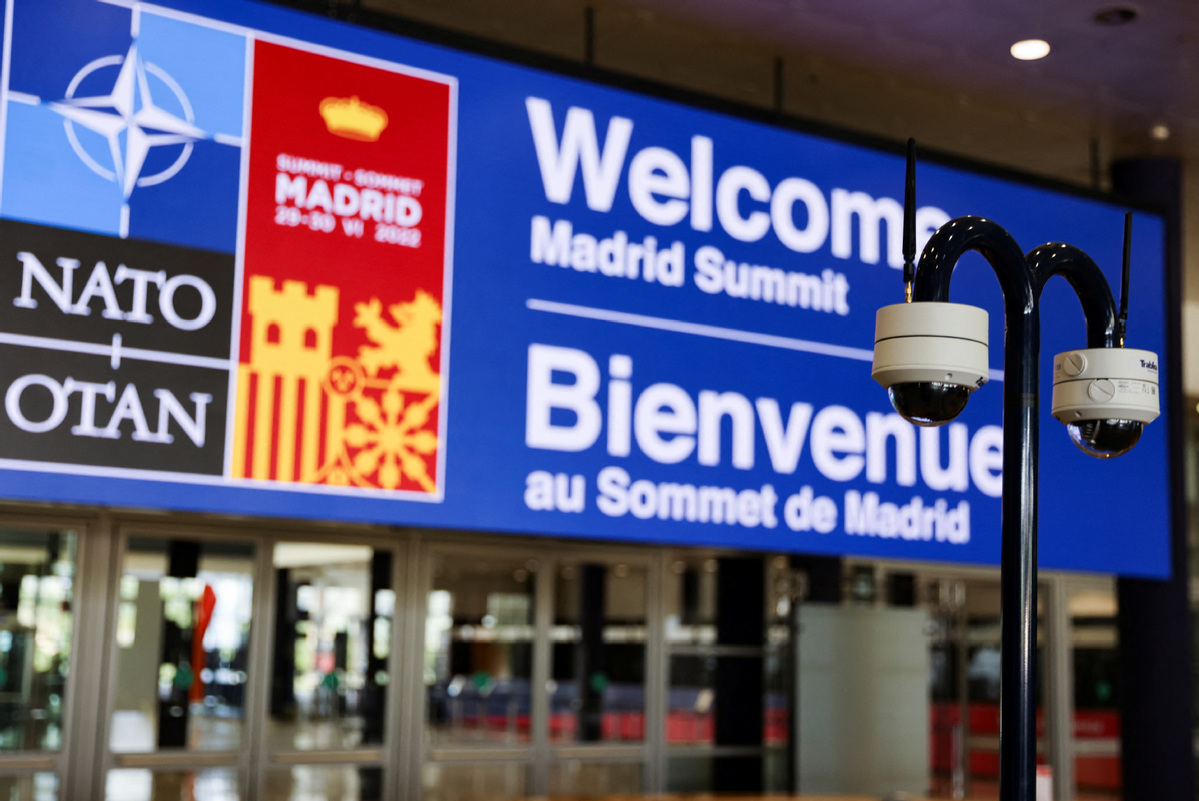 At its three-day summit that concluded in Madrid on Thursday, NATO, while declaring Russia the "most significant and direct threat", for the first time singled out China as one of its strategic priorities for the next decade.
"China is substantially building up its military forces, including nuclear weapons, bullying its neighbors, threatening Taiwan ... monitoring and controlling its own citizens through advanced technology, and spreading Russian lies and disinformation," NATO Secretary-General Jens Stoltenberg said after presenting the organization's latest 10-year Strategic Concept. "China is not our adversary, but we must be clear-eyed about the serious challenges it represents."
Such provocative remarks run counter to the facts and reflect the born-again Cold War ideologues that dictate policies in the West.
They thus drew firm opposition from Beijing. "China pursues an independent foreign policy of peace, and is a force for world peace, a contributor to global development and a defender of the international order," a spokesman for the Chinese mission to the European Union said in response to the Strategic Concept, urging NATO to stop provoking confrontation.
It is notable that differences remain among NATO members on whether to treat China as a security challenge, as French President Emmanuel Macron once quipped: "China is not in the North Atlantic". The fact that the European countries have finally bowed to pressure from the United States military, the most powerful member of the transatlantic alliance, to single out China as a serious challenge to the international order proves that it has degenerated into a tool of Washington's global geopolitical game.
China is thousands of miles away from Europe, and has never in history posed any security challenge to the organization. Rather, the security challenge comes the other way round, with NATO in recent years flexing its muscles in the Asia-Pacific region by sending warships and military aircraft to the South China Sea.
For the first time, NATO also invited leaders from regional countries including Japan, the Republic of Korea, Australia and New Zealand to attend its summit, which prompted a Chinese Foreign Ministry spokesman to call on NATO to "give up the practice of creating enemies, and not try to mess up Asia and the whole world after disrupting Europe".
NATO, as a remnant of the Cold War, should have been dissolved after the end of the era of bloc confrontation. Yet it has over the past decades bypassed the UN Security Council and waged wars against sovereign countries to create huge humanitarian crises in places such as the Balkans and Iraq.
If you are a hammer, all you see are nails. NATO must stop its confrontational approach against China for the benefit of world peace and security.