Development gap root cause of migrant tragedy: China Daily editorial
chinadaily.com.cn | Updated: 2022-06-30 21:25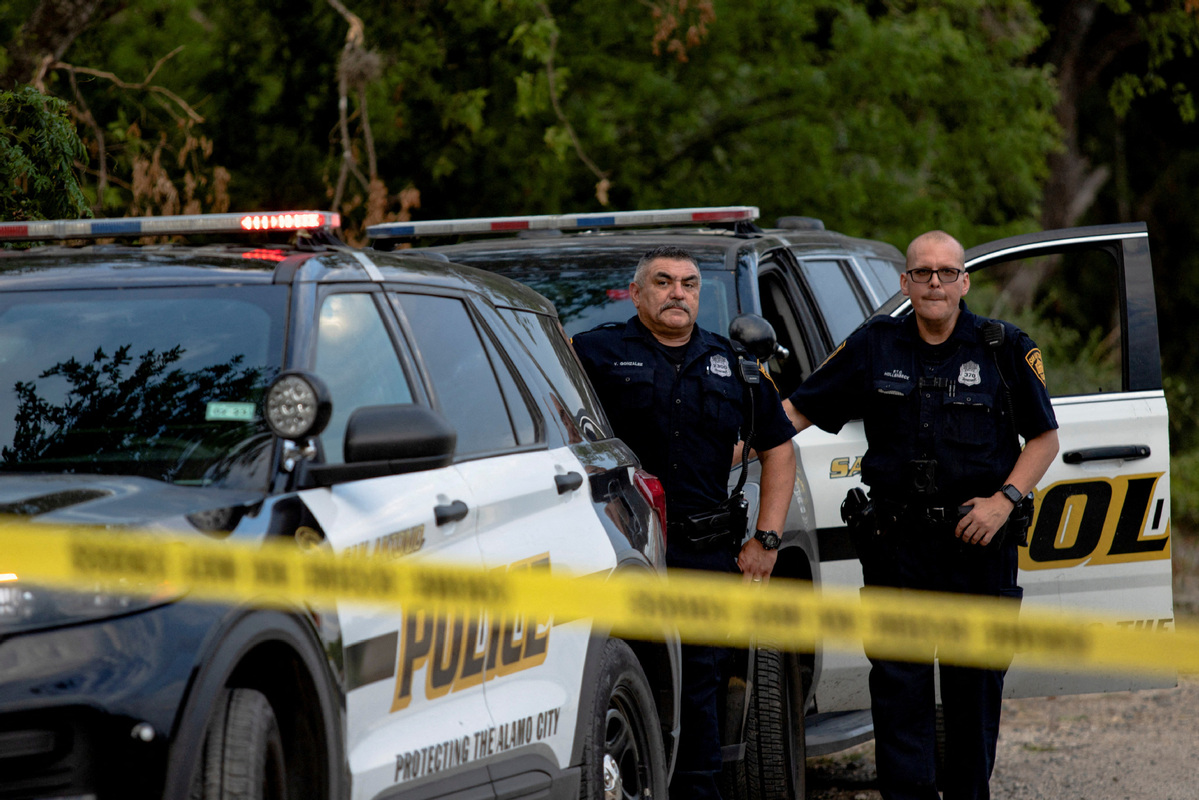 Officials fear the death toll from the abandoned tractor-trailer found in San Antonio, Texas, on Monday will continue to rise — 53 on early Thursday — with the survivors who are still hospitalized in a critical condition.
The victims, who all died from heat stroke and exhaustion had been crammed into the sweltering trailer without water or a visible working air conditioning unit, have been identified as nationals of Mexico, Guatemala and Honduras.
This isn't the first time migrants have been killed en masse while attempting to cross the border into the United States. And the tragedy has sparked a new round of finger-pointing.
Having witnessed such "preventable tragedies" before, San Antonio Mayor Ron Nirenberg attributed them to the failed immigration system of the US due to the "gridlock" in Washington.
Rights groups have blamed the Joe Biden administration for continuing to enforce a Trump-era immigration rule — Title 42 — which allows border officials to turn away asylum seekers due to the COVID-19 pandemic.
They have also criticized Texas Governor Greg Abbott for his Operation Lone Star program that authorizes members of the National Guard to patrol the border, which has contributed to making the US-Mexico border the most fortified in the world. Consequently, when migrants can't pass through ports of entry, they're forced to take more dangerous routes and put their lives into the hands of people smugglers.
The International Organization for Migration has said that the US-Mexico border has become one of the deadliest crossing places in the world for migrants, with the number of deaths growing each year.
However, Abbott chose to pass the ball to Biden for the latest tragedy, saying it was a result of Biden's "deadly open border policies" while Biden defended his administration's border policies, passing the buck to the people smugglers and traffickers.
Essentially, the US' migrant challenge arises from the development gap between the US and its southern neighbors. It should take no more lives to see that the "Americas Partnership for Economic Prosperity" Biden put forward at the Summit of Americas the US hosted in Los Angeles in early June, has a hollow ring. The US regards the region as its backyard under the Roosevelt Corollary to the Monroe Doctrine, which asserts the US' hemispheric policing powers, but it is unwilling to shoulder the accompanying responsibility for the region's economic progress.
It should also take no more lives to show that many US politicians simply don't have a moral compass and that they pay attention to human suffering only when they can use it to amplify their false agenda.