A moving tribute
By Chen Nan | CHINA DAILY | Updated: 2022-07-05 08:09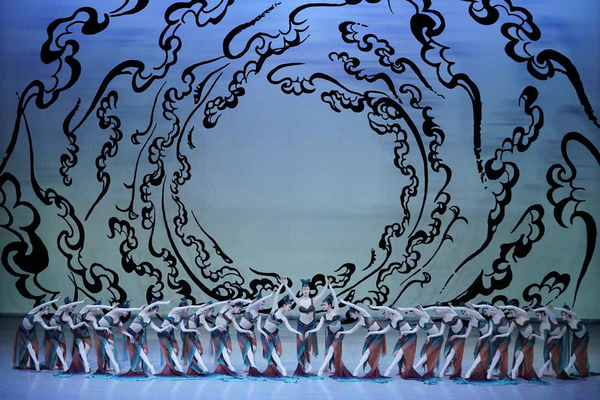 Born in Chaohu, East China's Anhui province, Fei grew up in a family of performers and musicians of the traditional Luju Opera and has always been familiar with the stage. His mother died when he was 10 years old and his father never pushed him to pursue a career in the art form.
As a child, Fei showed a passion for dancing, and in 1992, he studied traditional Chinese dance at a local art school. He did his first choreography for the school's graduation show and he was the only one in his class who did it.
"I enjoyed the freedom that I felt during the process of choreographing the piece. I really loved sitting in the rehearsal room, watching the dancers, and the ideas just came out naturally," he says.
In 1998, Fei joined the Beijing Dance Academy, a leading dancing school in China, where he was introduced to contemporary dance. After graduation, he joined the National Ballet of China, since he was drawn to the beauty of the dance form.
As a young choreographer, Fei participated in many international ballet productions, such as Raise the Red Lantern, directed by Zhang Yimou in 2001, and Fei's choreography piece, Memory, won him the best choreographer prize at the Helsinki International Ballet Competition in 2005.