Tally of stains on US soul continues to grow: China Daily editorial
chinadaily.com.cn | Updated: 2022-07-05 21:13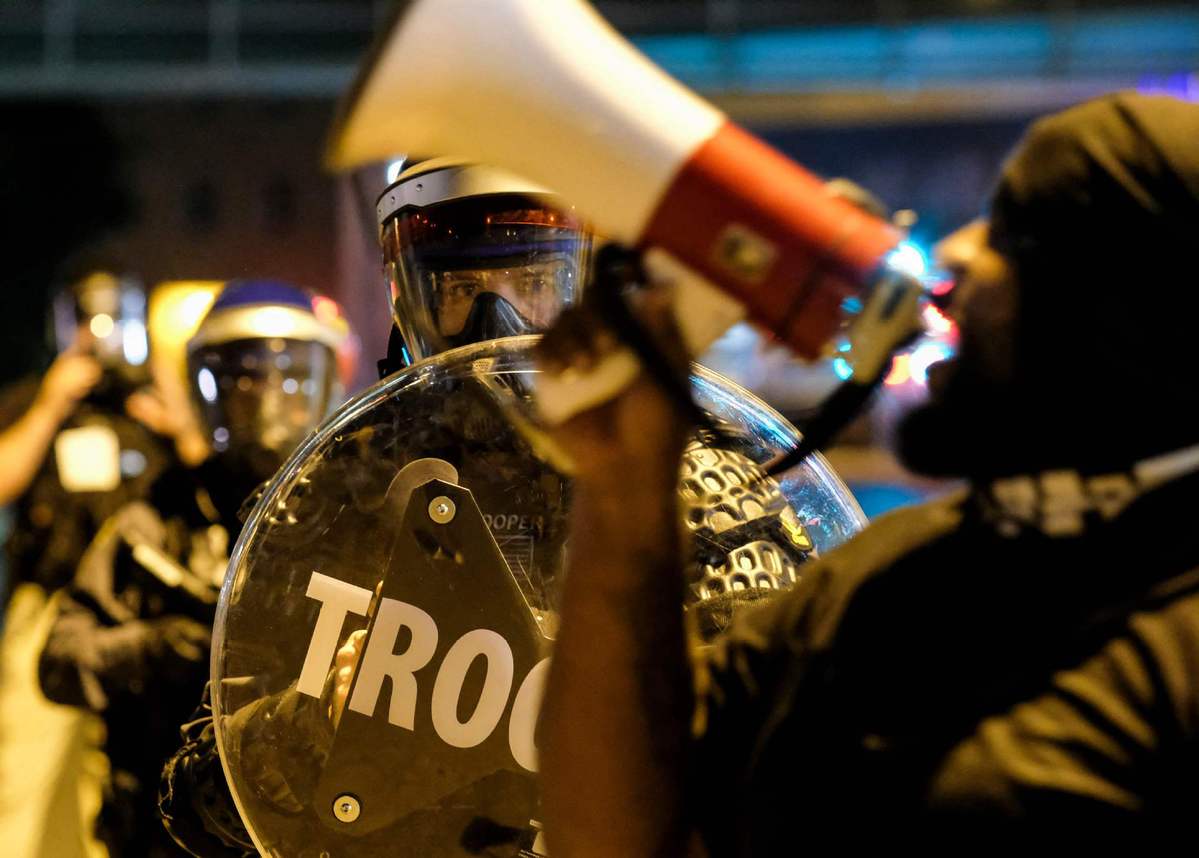 Body cameras worn by police officers in Akron, Ohio, captured the last few moments of a black man's life at midnight on June 27.
The video clips, released on Sunday, show 25-year-old Jayland Walker being gunned down by pursuing officers after fleeing his car.
According to the Akron police department, Walker fired a gunshot at the police officers through the driver's side window during a chase that started after he refused to stop for a routine traffic inspection, and that changed the nature of the incident.
Eight out of 13 chasing police officers fired their guns at Walker, who left his gun in the car and was running away from the officers.
Although an investigation is underway to determine whether the police officers used excessive force, the Akron's chapter of the Fraternal Order of Police, the union representing Akron's police officers, believes that the officers involved in the shooting were justified in their actions, "including the number of shots fired".
Walker's body had 60 gunshot wounds.
The ensuing protests that forced the city to cancel its Fourth of July celebrations indicate that people simply do not buy the union's claim. Statistics bear out why.
African-American drivers are 20 percent more likely to be subject to a traffic stop than their white counterparts. And once they are stopped, they are twice as likely to be required to receive a search of their body and vehicle. Most tellingly, African Americans are 2.9 times more likely to be shot dead by police officers during such law enforcement actions than white people.
As the latest deadly incident shows, there is no doubt that racism plagues US law enforcement. However, that's only the tip of the iceberg of the systemic racial discrimination in the United States, which is a prevalent and pernicious presence with regard to housing, education, medical care and employment.
After police officer Derek Chauvin was convicted in April last year of the murder of George Floyd in Minneapolis, Minnesota, in May 2020, US President Joe Biden admitted: "Systemic racism is a stain on our nation's soul."
More than one year has passed and that stain has only become more conspicuous. No wonder US society is being torn apart on color lines. And no wonder that a recent Gallup poll found that fewer than 40 percent of Americans are very proud to be Americans, a 20-year low for the same poll.
The enduring racial discrimination in the US, apart from the underlying white supremacy in US society, can be laid at the door of Congress, which in its perpetual gridlock manifests the failed political system in the US, which is unable and unwilling to address the problem.