Hit costume drama re-creates nation's cultural heyday
By XU FAN | CHINA DAILY | Updated: 2022-07-06 08:20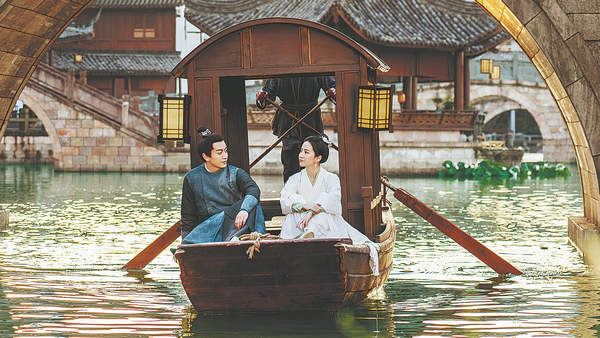 Empowering women
Chen Shiyu, who researches the history of women's clothing and accessories from ancient times, said that in addition to reaching a cultural peak in China's long history, the Song Dynasty is considered one of the few imperial regimes that allowed women to voice diversified options.
A prosperous economy developed during this dynasty, with people mostly being open-minded-making it possible for women to pursue their career ambitions, Chen said.
In recent years, Chinese movies and TV series have featured an increasing number of stories themed on strong and independent women, with female audiences forming the majority of their overall viewership.
As evidence of such a trend, A Dream of Splendor has resonated with numerous female audiences with its inspirational depictions of three brave and talented women who rely on their abilities to earn a decent living.
In addition to Liu, who stars as the protagonist Zhao, the other two major female roles are played by Liu Yan, who appears as Sun Sanniang, a veteran cook who excels at teatime refreshments, and Lin Yun, who plays Song Yinzhang, a prodigy of the pipa (a four-stringed plucked lute).
Yang said, "When I received the script for A Dream of Splendor in summer 2020, I was touched by the leading female characters' friendship and pursuit of their dreams and love as they struggled against the odds." She added that this was one of the most important factors that persuaded her to direct the series.
"Zhao Pan'er has a complex personality, which is mainly the result of her miserable past. But she is smart, hard-headed and unyielding, thus she easily strikes a chord with modern women, especially those who leave their hometowns, enduring loneliness to strive for a better future in big cities such as Beijing," Yang added.
Yuan, the critic, said China's development over the years has shaped the future for a large number of well-educated women and has also seen female audiences outnumber their male counterparts in recent times. As a result, movies and dramas depicting successful heroines have been welcomed.
xufan@chinadaily.com.cn