Dedicated scientist puts self on the line to develop vaccine
By WANG XIAOYU | China Daily | Updated: 2022-07-11 09:58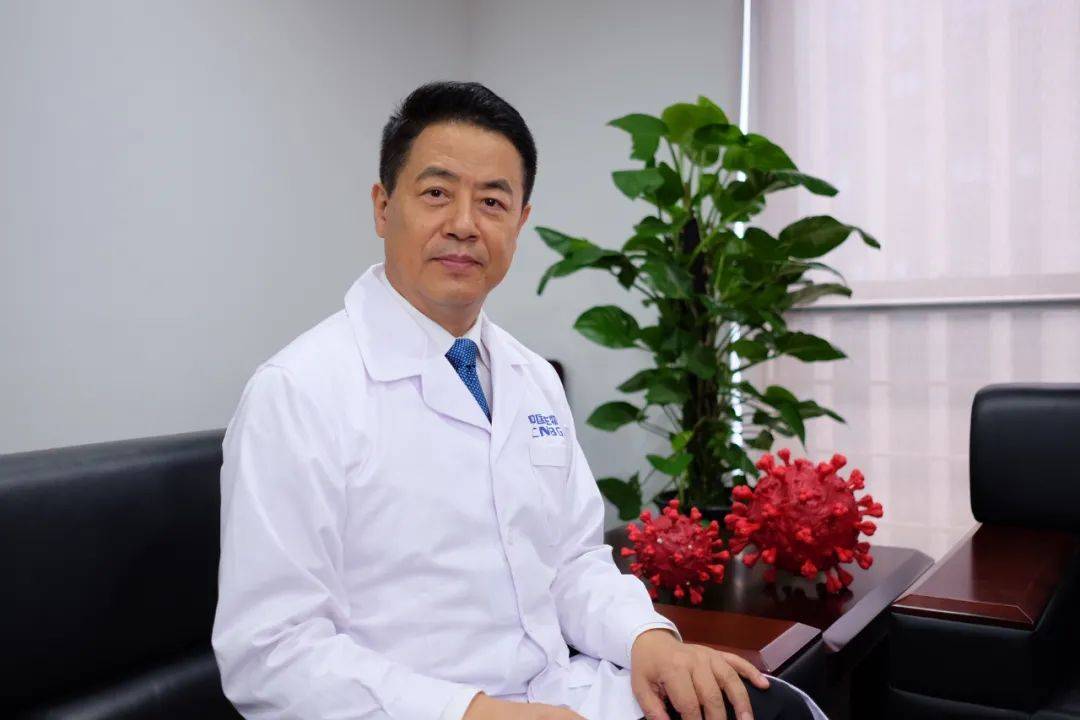 Less than two weeks after the World Health Organization declared COVID-19 to be a pandemic, on March 23, 2020, Chinese scientist Yang Xiaoming rolled up his sleeves to receive one of the very first doses of a potential COVID-19 vaccine-a vaccine that is now protecting the lives of hundreds of millions of people from the disease.
In the following nine months, Yang, chairman of China National Biotech Group, had blood drawn about 60 times so that researchers could collect preliminary data from volunteers like him, in preparation for wider human trials.
"I am a member of the Communist Party of China and the person in charge of COVID-19 vaccine research at the company, so I felt it was my responsibility to test the experimental dose on myself," he said.
Yang was born in Gansu province in Northwest China in 1962 and joined the CPC in April 1985.
The development of a safe and effective vaccine-which normally takes a decade on average-was compressed to around a year in the wake of the urgency to save lives amid the pandemic.
The stunning speed of development required not only a willingness to take risks, but also countless sleepless nights and an intuition born of foresight and rich experience, according to Yang.
CNBG, a subsidiary of State-owned Sinopharm, began researching COVID-19 vaccines in January 2020 and obtained approval for clinical trials the following April.
"One of the biggest challenges for me was not getting enough sleep," Yang said.
Because the domestic spread of the virus was effectively curbed on the mainland by then, there was not enough of a patient population for large-scale drug studies. The company had to launch its third and late-stage human trials overseas and spent days scouting for the most suitable locations.
Due to time differences, Yang had to attend meetings nearly around the clock-dealing with domestic colleagues in the daytime, negotiating with partners from United Arab Emirates in the early evening and then those from Peru after midnight.
"When choosing international partners for the third-phase trial, we looked into whether the country was capable of conducting trials and whether their regulatory and healthcare systems were qualified to ensure the trial data we eventually gathered were scientific and accurate," he said.
"There were issues, such as cultural barriers and regulatory differences, that we had never encountered before during conventional clinical trials."
Yang admitted he was under an immense amount of pressure.
"The vaccine research work was a test for my decades of experience in the industry. I was also facing pressing demands from the public," he added.
The third and late-stage human trials of CNBG's COVID-19 vaccine candidates were eventually launched in several countries in June 2020 and went smoothly. Six months later, the first Chinese-developed COVID-19 vaccine, from CNBG's Beijing Institute of Biological Products, received conditional approval from the National Medical Products Administration.
Yang, who has over 40 years of experience in tackling viruses, knew that ensuring product accessibility was just as important as a vaccine's safety and efficacy.
The production of inactivated COVID-19 vaccines must be conducted at a Level 3 biosafety laboratory. Soon after the vaccine research drive was initiated, Yang decided to dismantle an old plant and retrofit it to become a COVID-designated manufacturing facility.
Looking back, he said it was one of the most difficult decisions to make during the pandemic.
"Building a new plant would cost at least 1 billion yuan ($149 million)," he said. "As a State-owned company, making that investment while confronting a hazy prospect was a risky decision."
Yang decided to take the bold step and won support inside the company.
"The war between viruses and humans will always be going on, so I understood that the bottom line was to prepare the plant for emerging viruses in the future," he said.
Thankfully, the vaccine research went successfully, and by September of last year, its annual manufacturing capacity had reached 5 billion doses.
The Chinese-developed vaccine is being administered in some 120 countries and regions around the world, according to the company.