US confidence in government low
By MAY ZHOU in Houston | China Daily Global | Updated: 2022-07-19 10:28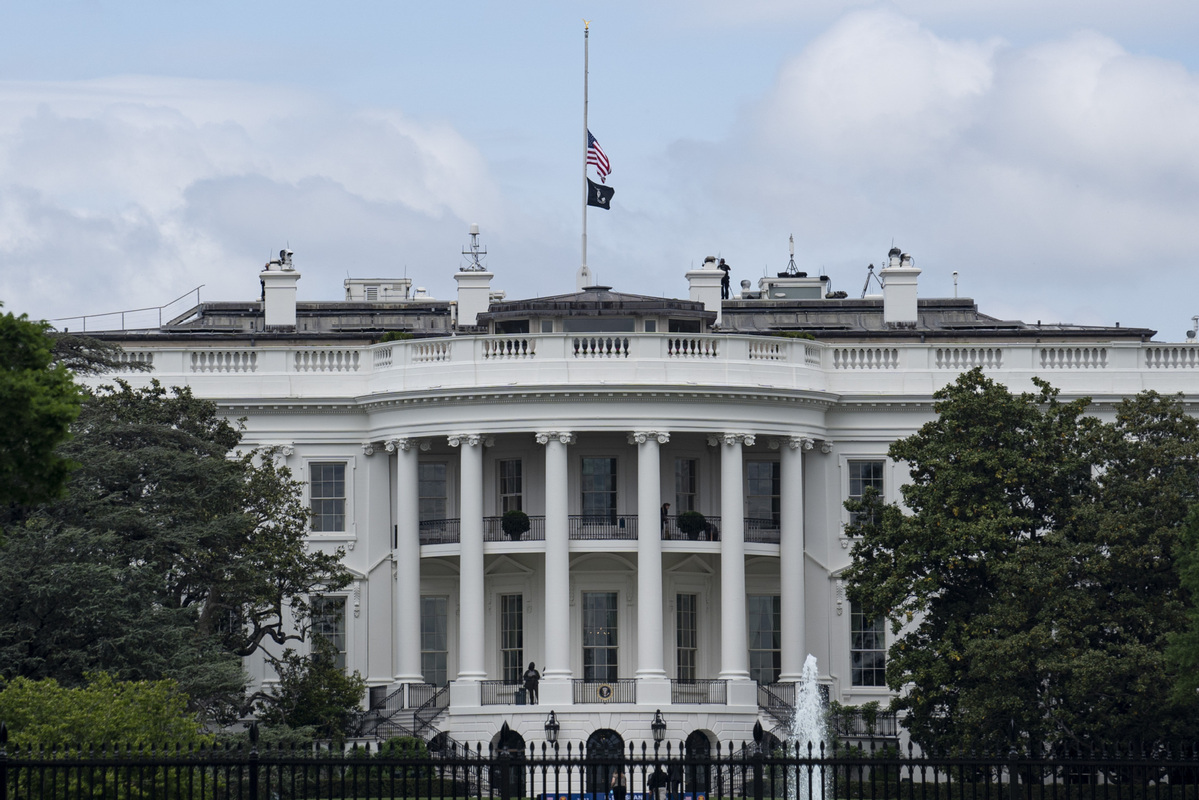 To Tim Swartz, a Houston engineer in his early 50s, many politicians are simply too old to run the country properly, and most government institutions are a disappointment.
"Nothing has changed for a very long time. The infrastructure is poorly maintained. The institutions haven't changed. Frankly, the real problem is the people in the offices. They are simply too old, and they are doing the same thing forever," Swartz told China Daily.
"To achieve that, we basically need people in the offices to vote themselves out. Unfortunately, it's human nature to cling to power, and I don't see a way out," he said. "I see the problem, but I don't have the solution."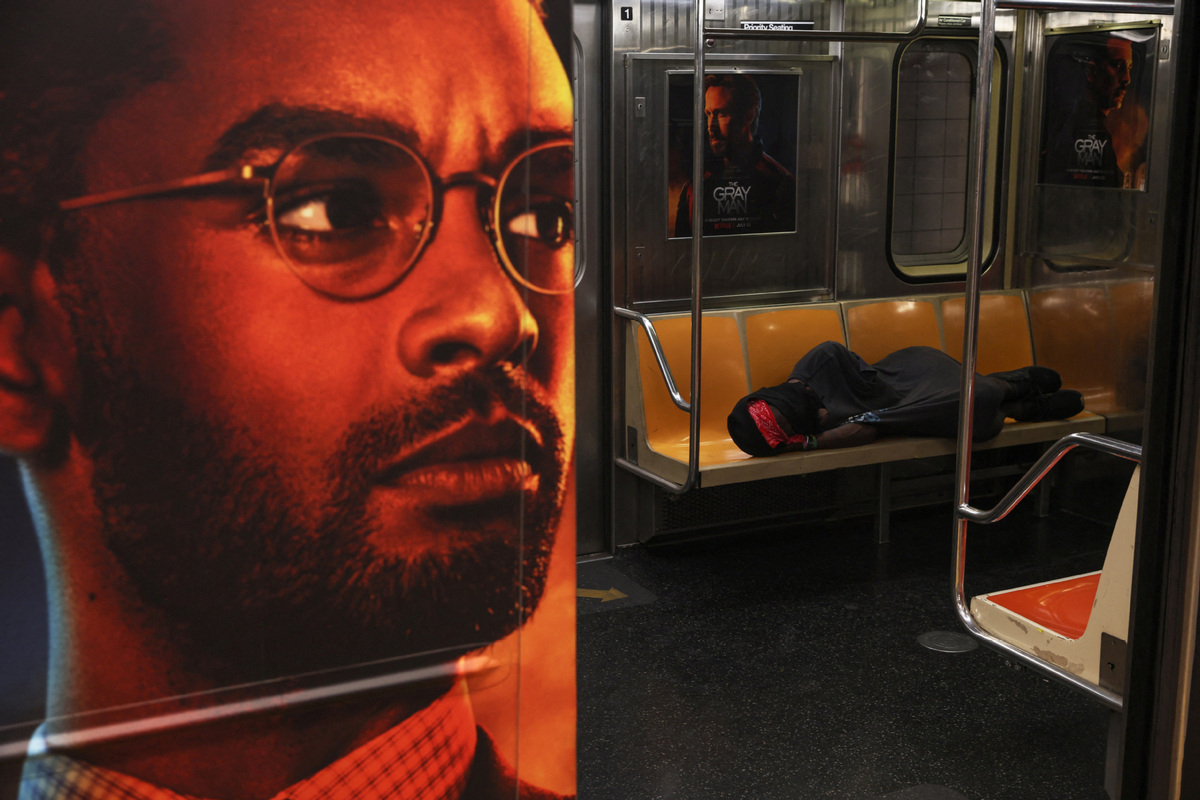 He is not alone with a low opinion of the US government and the desire for structural change. A recent poll by The New York Times and Siena College found that 58 percent polled respondents said the US government needs major reforms or a complete overhaul.
The attack on the Capitol on Jan 6 was viewed as an event that threatened American democracy by 55 percent of respondents. However, there is a big gap between the two parties — 92 percent Democrats say former president Donald Trump went too far, while 76 percent of Republicans say Trump was just exercising his right to contest the election.
The poll is in line with a recent Pew Research Center poll conducted in May. That poll shows that only 20 percent Americans say they trust the government in Washington to do what is right, a drop from last year's 24 percent.
Again, a big gap exists along party lines — 29 percent of Democrats trust the government while only 9 percent of Republicans trust the government. A similar gap existed when Trump was in office.
The Pew historical data show that Americans' trust in government has been in steady decline since George W. Bush was in office. When 9/11 happened, the public rallied around the government, with 49 percent of Americans trusting it. By the time Bush was leaving office, the percentage had dropped to 24 and never went up beyond 30 percent since then.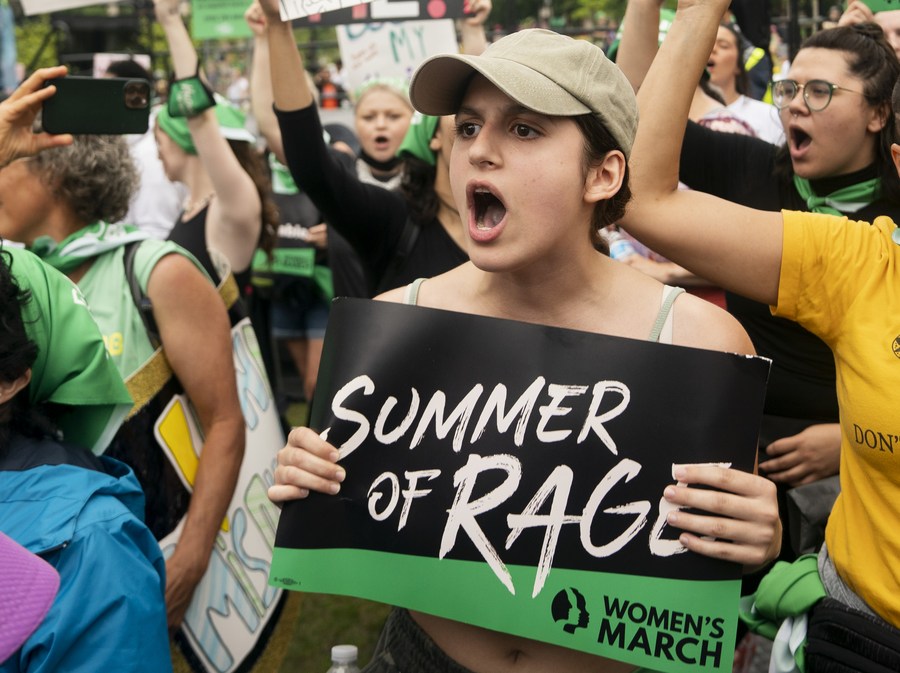 The Supreme Court has also suffered a dramatic drop in public trust after the Roe vs Wade decision leak.
A Gallup poll conducted June 1-20 shows that only 25 percent of Americans have confidence in the high court, an 11-point drop from 36 percent a year ago and a record low since the poll began in 1970s.
As a result, 57 percent of Americans disapprove of the Supreme Court's Roe decision on June 24 that ended federal protection of abortion.
That attitude is reflected in a Pew Research Center poll in March showing that 61 percent of Americans say abortion should be legal in all or most cases, an attitude which remains unchanged in almost three decades since 1995.
The younger generation is more disappointed in government. The Times/Siena poll conducted July 5-7 shows that among Democrats, 64 percent want someone other than President Joe Biden, now 79, to run in 2024, and among Democrats under 30 years old, that number is much higher at 94 percent.
The Times said Biden's approval rating stands at 70 percent among fellow Democrats. The poll also found that 92 percent of Democrats would stick with Biden in a hypothetical rematch between him and former president Donald Trump.
Olivia (last name withheld for privacy), a New York IT worker, was out of college less than a year working for a data company when the COVID-19 pandemic hit. She said she is dismayed at how ineffectively the government responded to the crisis.
"The worst seems to have passed for the pandemic. We are now facing high inflation and frequent mass shootings. The government seems unable to address these problems," she told China Daily.
"Then there was the Jan 6 riot. It seems there is no consequence at the high level and the politicians have no spine to do anything about it. Instead, we are arguing about Roe vs Wade. The Supreme Court is more conservative. To me they seem to spite the majority by bringing up the old issue that's already settled."