Green consumption growth takes root
By FAN FEIFEI and LI FUSHENG | CHINA DAILY | Updated: 2022-07-20 07:42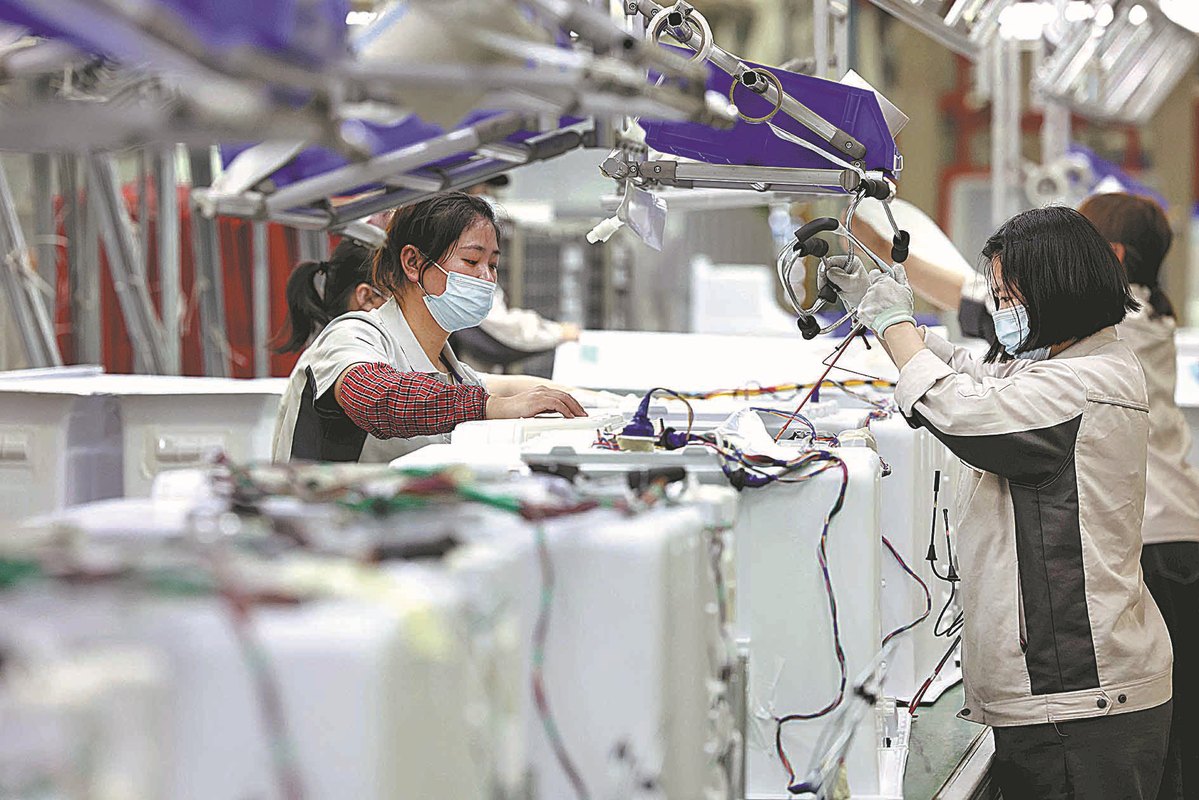 Home appliance giant Midea Group distributed shopping coupons to consumers who replaced old home appliances with energy-saving and intelligent alternatives via the company's 120,000-plus offline stores.
The group, which is based in Foshan, Guangdong province, has increased efforts to recycle disused household appliances in cooperation with companies involved in dismantling discarded electronic devices.
Yin Sheng, who is in charge of Midea Group's recycling business, said, "The recycling of old household appliances is conducive to boosting sales of new products, propelling industrial upgrading and accelerating research and development of new products and technological advancement."
Some 100 million to 120 million home appliances are discarded in China each year, and the total is expected to rise at an average annual rate of 20 percent, according to the National Development and Reform Commission.
Consumer electronics giant TCL Technology Group Corp has set up two companies to recycle and dismantle discarded home appliances-TCL-Aobo Environmental Protection Co in Tianjin and TCL-Deqing Environmental Protection and Development Co in Shantou, Guangdong province.
These two companies have dismantled and recycled some 4.69 million disused home appliances annually, including televisions, refrigerators, washing machines, air conditioners and computers.
TCL said it will increase investment to establish intelligent and automated dismantling bases. It estimates that about 7 million home appliances will be dismantled by 2024, a rise of 52 percent compared with the number this year.
Significant role
Zhao Meimei, assistant president of AVC, said, "The home appliances industry has played a significant role in promoting the transformation and upgrading of China's manufacturing industry."
She added that the supportive measures introduced to spur home appliance consumption will not only satisfy consumers' demand for higher-quality products, but will also drive the sector's green and smart transformation.
Zhao said sales of home appliances in China fell by 8.5 percentage points year-on-year from January to May, so boosting spending on such items will help drive overall economic growth.