Green consumption growth takes root
By FAN FEIFEI and LI FUSHENG | CHINA DAILY | Updated: 2022-07-20 07:42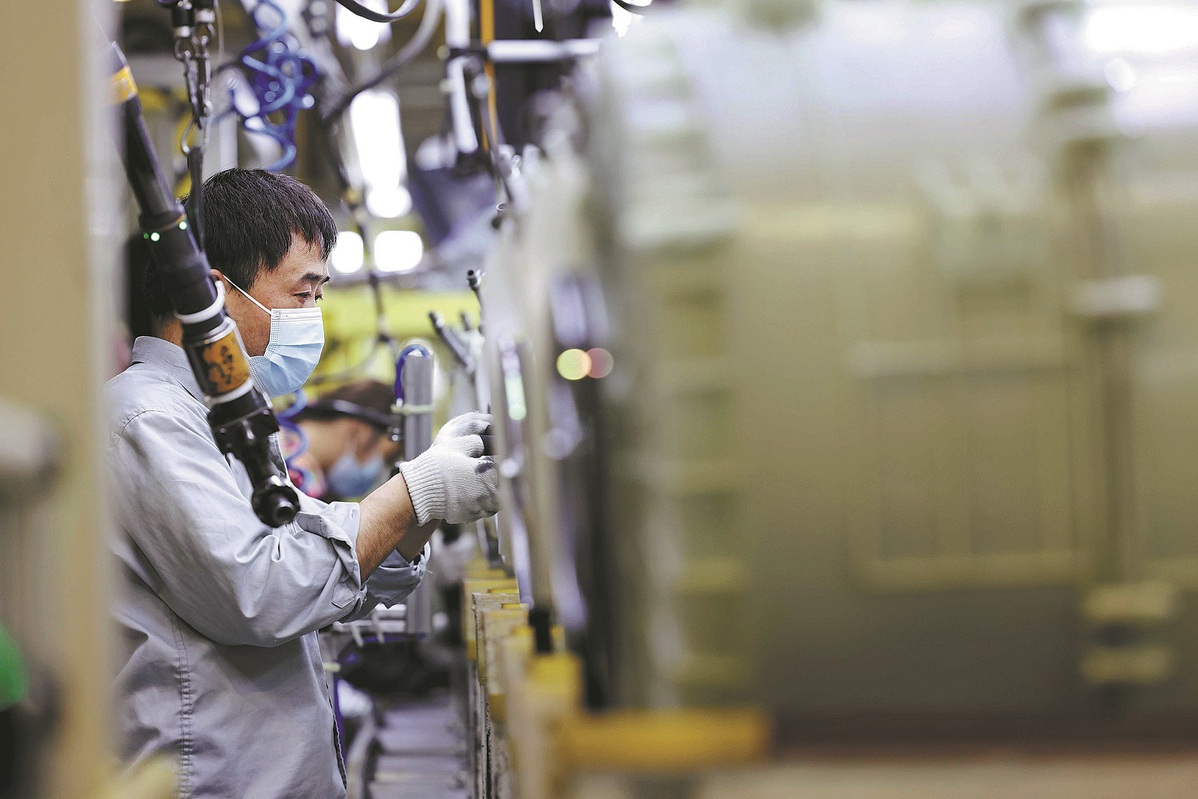 Zhou Yunjie, chairman and CEO of Haier, said more efforts are needed to build a whole industrial chain covering the recycling, dismantling and reuse of waste resources, the regulation of recycling channels, and to establish standards that encourage the use of recycled materials.
In an attempt to bolster domestic demand and unleash consumption potential, Haier Group offered subsidies totaling 80 million yuan to 50 million people trading in old home appliances for new ones from January to April.
Sales of intelligent home appliances and consumer electronic products rose rapidly this year during the June 18 shopping carnival.
According to e-commerce giant JD, in the first 10 minutes of the final promotion gala for the carnival starting at 8pm on June 17, sales of giantsize TVs exceeded those for the entire day at the same event last year. The transaction volume for smart vacuum cleaners and air fryers rose by more than 300 percent year-on-year.
Turnover for mobile phones produced by brands such as Xiaomi, Honor, Vivo, Oppo and OnePlus rose by more than 200 percent on a yearly basis in the first 10 minutes of the promotion starting, while Apple's products registered sales of more than 100 million yuan in just one second, according to JD.
At retail giant Suning's offline stores, orders for new home appliances sold in conjunction with old ones traded in rose by 172 percent year-on-year during the shopping carnival. Sales of energy-saving air conditioners and water heaters rocketed by 168 percent and 154 percent respectively compared with last year.
Wang Yun, a researcher at the Academy of Macroeconomic Research, said, "Consumption plays a fundamental role in China's economic development and is the main driving force boosting economic growth.
"The implementation of a package of stimulus measures to boost spending on vehicles, home appliances, consumer electronic products and other major items plays a vital role in stimulating consumers' purchasing appetites, promoting a consumption recovery, and stabilizing economic growth."
Wang suggested that to further unleash consumer spending potential, the central government should increase subsidies for green, energy-saving and environmentally friendly home appliances and consumer electronic products.
Fu Linghui, spokesman for the National Bureau of Statistics, said: "The decline in retail sales of consumer goods eased greatly in May. With the gradual return to normal life, the consumption recovery will accelerate."