Bolsonaro officially announces candidacy for Brazilian president
Xinhua | Updated: 2022-07-25 10:35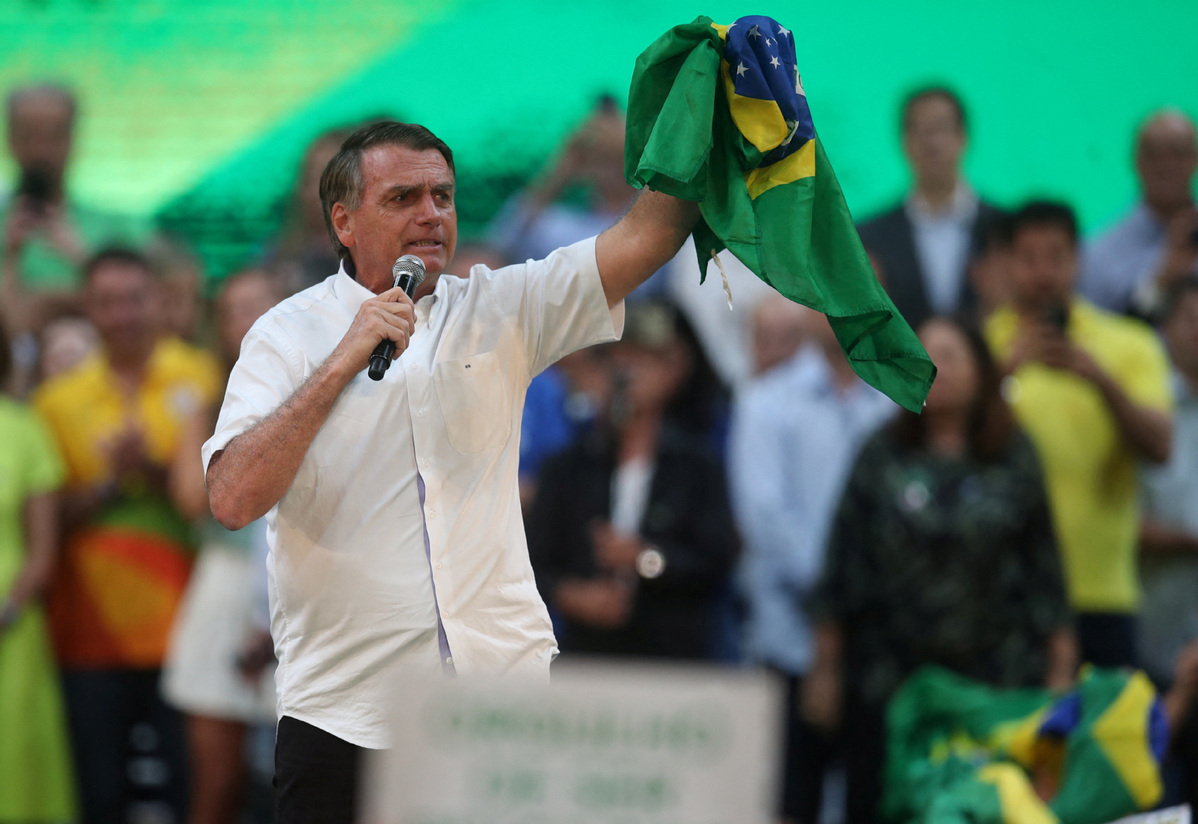 RIO DE JANEIRO - Brazilian President Jair Bolsonaro on Sunday officially announced his intent to seek re-election and named Walter Souza Braga Netto, the former Brazil's Minister of Defense, as his intended vice president.
Bolsonaro highlighted his role in improving the agricultural sector and the growth of infrastructure, with the building of highways and railways.
According to the latest data released by Datafolha poll in June, Lula takes the lead with 47 percent of the vote, followed by Bolsonaro with 28 percent.
If no candidate wins more than 50 percent of the vote by Oct 2, a second electoral round is scheduled for Oct 30.