Green energy campaign gathers momentum
By LIU ZHIHUA | China Daily | Updated: 2022-07-28 09:05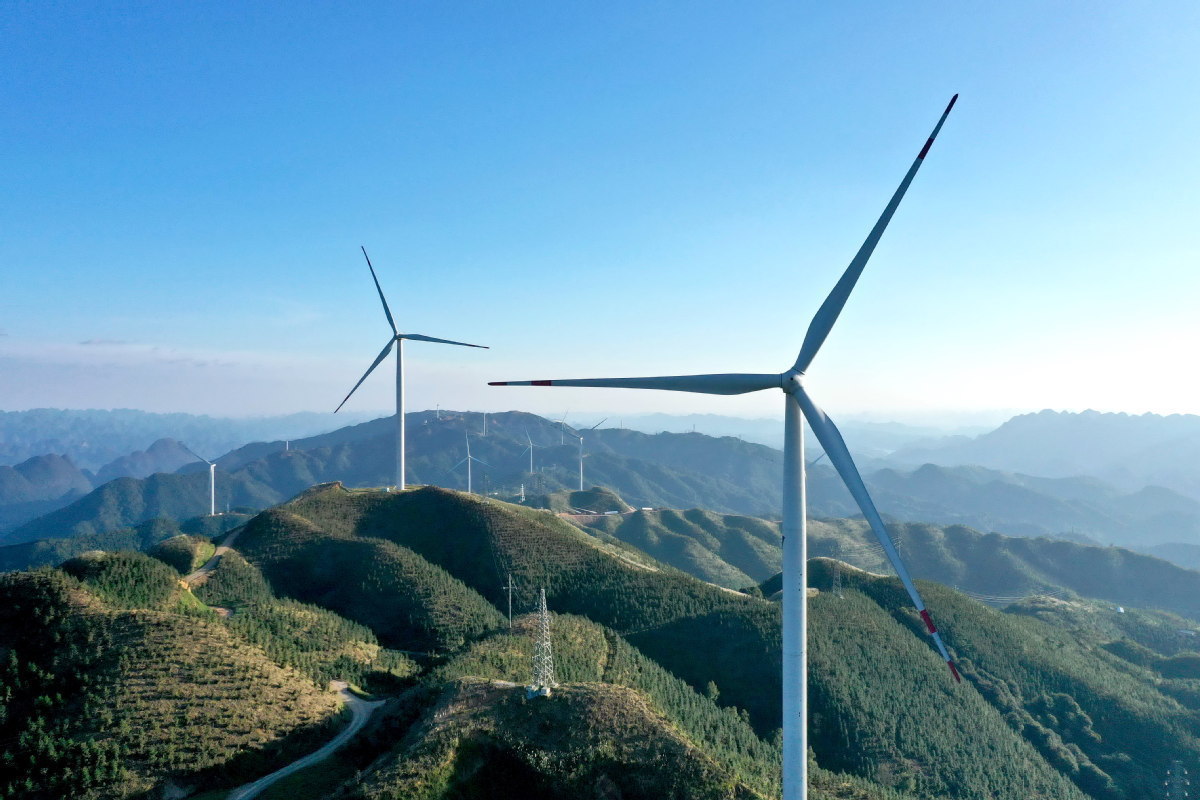 China is confident it will achieve its goal of peaking carbon dioxide emissions by 2030 on the back of its relentless pursuit of a greener energy mix, a senior energy official said on Wednesday.
Zhang Jianhua, head of the National Energy Administration, said at a news conference in Beijing that nonfossil energy accounted for 16.6 percent of the nation's total energy consumption last year, up 0.7 percentage point, and the share is forecast to increase by 1 percentage point annually on average through 2030.
"China has kept its pace in developing nonfossil energy, despite the global energy crunch last year, even as many European countries resorted to coal-fired power generation," he said.
Data from the administration showed China's renewable energy capacity has grown by 50 million kilowatts during the first half of this year. The rise in capacity was in addition to the new capacity of 130 million kilowatts created in 2021. China's renewable energy capacity exceeded 1 billion kilowatts in October.
This year, the country has approved the construction of six additional nuclear power units.
"We predict by 2025, renewable energy will account for 18 percent of China's overall energy consumption," Zhang said.
He also said China has been proactively promoting clean and efficient use of coal while seeking upgrades of energy consumption. The larger goal is to implement the country's energy development plan and carbon dioxide emission peaking plan, and advance the nation's high-quality development and green upgrades of the energy mix.
In 2021, China completed transformation of 240 million kilowatts of coal-fired power capacity to make it more energy-efficient, reduce the use of carbon, upgrade the flexibility of facilities and ensure clean heating.
The capacity to be upgraded this year is expected to reach 220 million kilowatts, providing a solid foundation for upgrading 600 million kilowatts in total during the 14th Five-Year Plan period (2021-25), Zhang said.
Besides, heating areas with clean energy in the northern region in China totaled 15.6 billion square meters, and the rate of clean heating reached 73.6 percent, after replacing 150 million metric tons of subquality coal used for heating, achieving the goal in advance.
As of June, China had built 3.92 million charging piles for electric vehicles and leads the world in such charging infrastructure. By 2025, the country will be able to meet charging demand for more than 20 million electric vehicles.
Zhang, however, said achieving China's twin carbon goals as well as safeguarding energy supplies will require promotion of continuous green and low-carbon energy transformation on the premise of ensuring energy security.
The consumption of fossil fuels will reduce gradually, and renewables will take a considerate share in the newly added energy supplies, he said, adding the nation will harmonize the relations between development and carbon reduction, parts and the whole, and short-term and long-term goals.
"The share of nonfossil energy will increase in total energy consumption. Yet, to secure energy supplies, fossil energy will function as a basic regulator," he said.
Against a background of high-level global energy prices and inflation, China has boosted efforts to increase domestic coal output to ensure adequate energy supplies and stabilize prices.
In the first half of this year, coal imports dropped 17.5 percent year-on-year to around 115 million tons, while domestic raw coal output reached 2.19 billion tons, up 11 percent year-on-year, said the National Bureau of Statistics.
Li Fulong, head of the development and planning office of the NEA, said China's energy consumption in the second half will likely accelerate at a faster pace, thanks to the positive impact of the nation's policy measures to stabilize economic growth.
The administration, enterprises and local authorities will make joint efforts to ensure stable energy supplies, with focus on effective policy measures and enhanced capability, he said.