Makers of AR-15 style rifles make big profits
By AI HEPING in New York | China Daily Global | Updated: 2022-07-28 10:34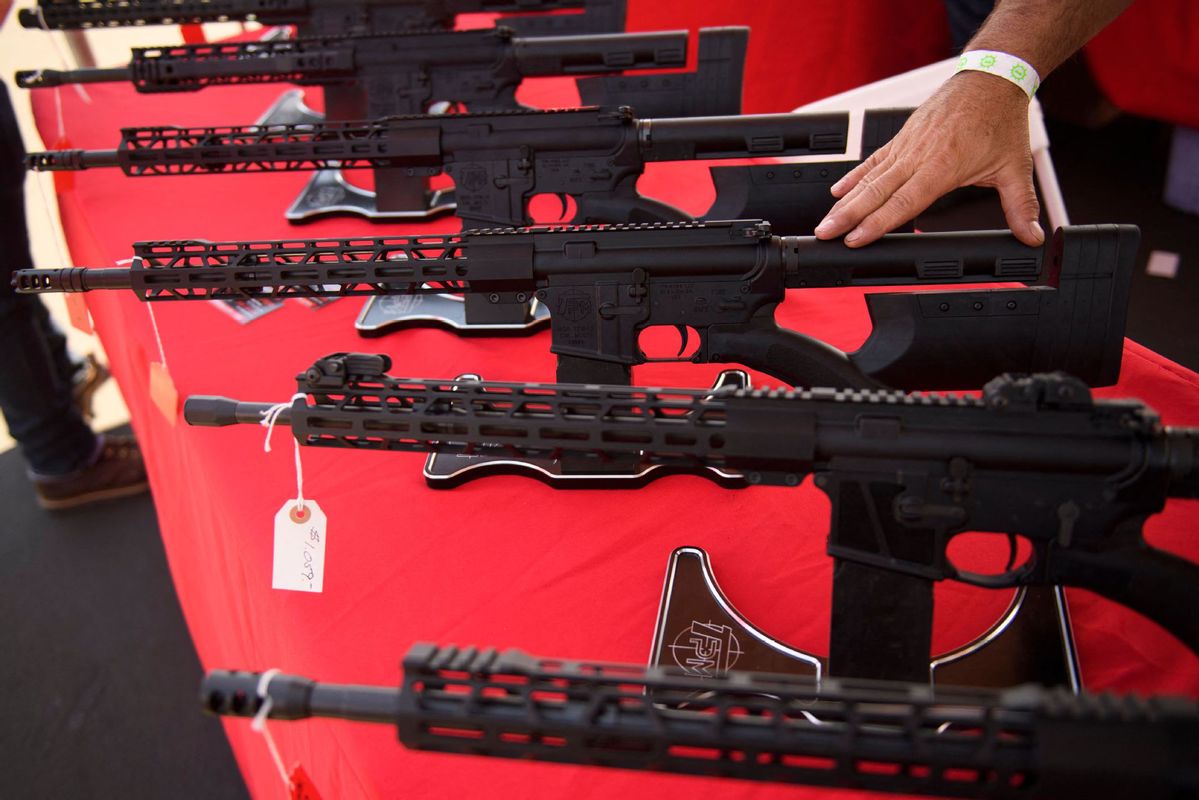 US gun-makers have taken in more than $1 billion from selling AR-15-style rifles over the past decade, weapons that have been used in recent shooting massacres, a House of Representatives investigation unveiled Wednesday.
The investigation by the House Committee on Oversight and Reform focused on five major gun-makers and found that they took in a combined total of more than $1 billion in revenue over the past 10 years from the sale of AR-15-style firearms.
The hearing was held amid a push by House Democrats to get legislation passed that would ban certain semiautomatic weapons. In at least seven of 15 mass shootings in the United States this year, AR-15-style weapons were used, according to The Associated Press/USA TODAY/Northeastern University Mass Killing Database.
The chief executives of two leading gun manufacturers — Daniel Defense, and Sturm, Ruger and Co — said that mass shootings are "local problems" that can't be blamed on "inanimate" firearms when asked by the House panel Wednesday if they accept responsibility for selling the assault-style rifles used in most of the recent shooting massacres.
The CEOs defended the AR-15 weapons, saying they are responsible for a small portion of gun homicides and that the blame must go to the shooters rather than their weapons.
Marty Daniels, CEO of Daniel Defense, added later in testimony before the committee, "I believe that these murders are local problems that have to be solved locally."
The weapons have been used in recent massacres, including one that left 10 people dead at a grocery store in Buffalo, New York, and another where 19 children and two teachers were shot to death at an elementary school in Texas.
The committee said some ads by the gun-sellers mimic popular first-person shooter video games or tout the weapons' military pedigree while others claim the guns will put buyers "at the top of the testosterone food chain".
Those sales tactics are "deeply disturbing, exploitative and reckless", said New York Democratic Representative Carolyn Maloney. "In short, the gun industry is profiting off the blood of innocent Americans."
Daniel Defense, and Sturm, Ruger and Co tripled their revenues from the weapons over the past three years, the committee found. Daniel Defense, based near Savannah, Georgia, increased revenue from $40 million in 2019 to more than $120 million last year. The company sells weapons like the one used in Uvalde on credit and advertises that financing can be approved "in seconds".
Sturm, Ruger and Co's gross revenue has nearly tripled from $39 million to $103 million since 2019.
Smith &Wesson reported that its revenue from all long guns doubled from 2019 to 2021. Gun manufacturers, the committee said, don't gather or analyze safety data related to firearms.
About 8.5 million people bought guns for the first time in 2020, said Georgia Republican Representative Jody Hice. He added that, "American people have a right to own guns."
According to the AP/USA TODAY/Northeastern University Mass Killing Database, the 15 shooting incidents have left 86 dead and 63 injured. Guns were used in all of them. Mass killings are defined as incidents where at least four people are killed.
Agencies contributed to this story.