My destiny with Amur Tigers
chinadaily.com.cn | Updated: 2022-07-31 08:30
Tough patrol roads
The occurrence of COVID-19 in early 2020 has also brought great challenges to our efforts of wildlife conservation. In order to protect wild Amur tigers during that special period, I was on duty in the mountain and stayed there for 45 consecutive days. On February 28, 2020, during the tense period of COVID-19 prevention and control, I was on duty up in the mountain. According to my past experience, I knew an Amur tiger would patrol its territory and pass by my region in a few days.
In order to record detailed information and protect the tiger, I went up to the mountain alone and set infrared cameras in the areas where the Amur tiger might pass by. Unluckily, when I finished placing the cameras and was going back, I rolled down from the cliff and broke my knees and shoulders. I was in a lot of pain that night and I couldn't fall asleep, but I never ever thought about giving up. I just took some painkillers in the dorm and continued with the task.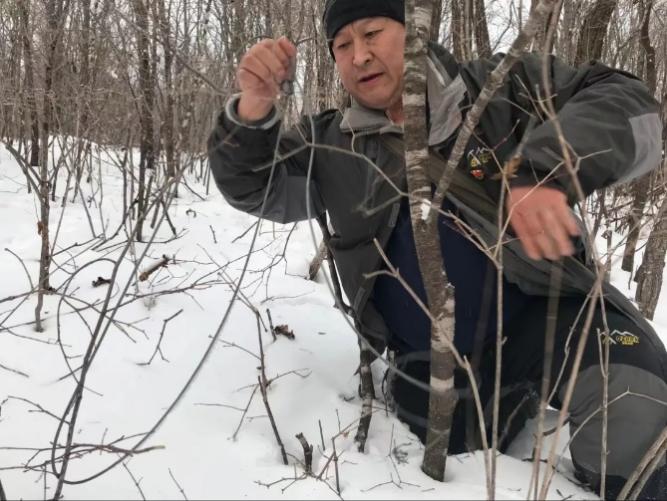 It was rather dangerous to face the poachers in the past. Back then, some poachers were fierce and cruel, so fighting against them was dangerous. We should be courageous and brave, keep in mind the idea that "good conquers evil", and fight wisely and bravely. Actually, poachers know their acts are illegal, so they are weak in heart. Therefore, I always believe that as long as we have resolution and courage to uphold justice, we can intimidate them.
Over years of patroling, many incidents have happened between me and poachers. A decade ago, it was getting dark when I met a man walking out of the woods with a gun on his back. He ran away when he saw me, and I chased after him. The man suddenly turned around and pointed his gun at me. I was not scared at all, and I rushed up to him. Then, he threw down the gun and ran away. There was another case where I was trapped by several guys who wanted to beat me. At that moment, I shouted to them: "You know poaching is illegal, and I'm on the just side to stop you. Come on, I dare you beat me. I'd be a martyr if you killed me, while you'd go to prison. Try it if you dare!" That's it - I subdued them.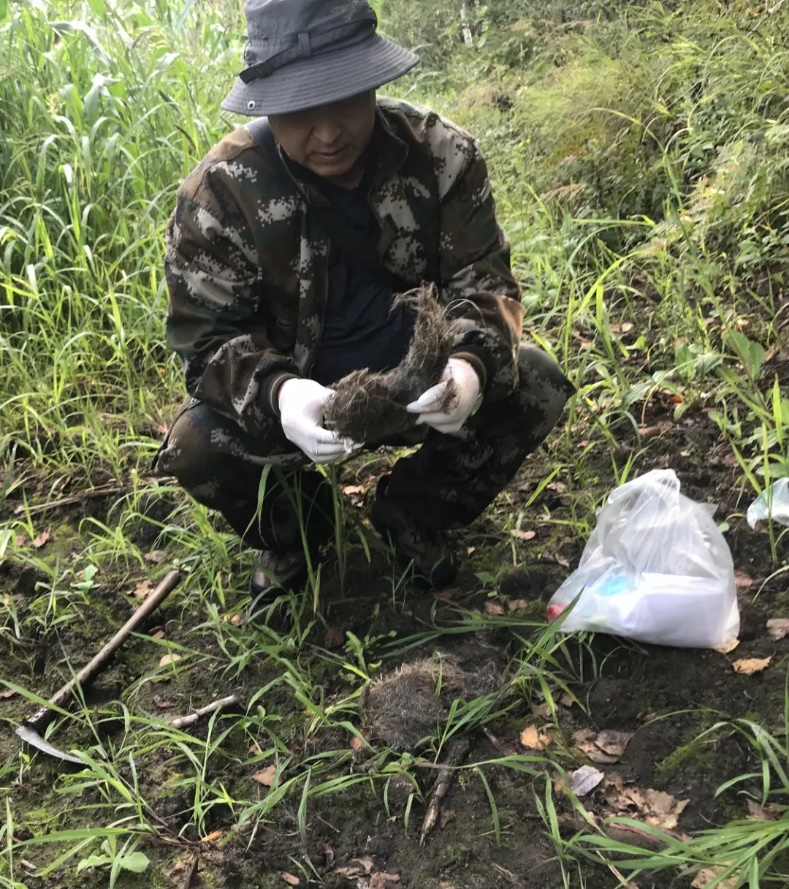 I also suffered retaliation from lawbreakers. In 2006, I received a threatening phone call saying: "If you go up to the mountain to catch us again, we'll give you a hard year." A few days later, at night, some guys came to my door, calling me. I opened the door without any precaution. They just came up and began beating me with sticks. After knocking me to the ground, they still hit me on the head with beer bottles. Hearing the noise, my wife rushed out of the room and saw me covered with blood. She couldn't help crying. Finally, my neighbors came and sent me to the hospital. I got six stitches in my head. That was the worst injury I ever had. I stayed in hospital for 12 days.
Another accident happened when I came back from clearing snares in the mountain. Someone posted a threatening letter on my jeep and punctured all the tires. Facing such threats, I have never been scared or intimated. I believe good prevails over evil. Over time, my reputation of not being afraid of death has spread. Now it's not that I'm afraid of the poachers, but that they're afraid of me. Every time I catch poachers, I treat them strictly in accordance with laws and regulations, i.e. handing them over to the public security authorities. In some minor cases, we just confiscate their tools, criticize and educate them. In my opinion, combating poaching is just a countermeasure; only by improving the public awareness of wildlife conservation can we completely eliminate poaching. Fortunately, with so many years of efforts, poaching is becoming less and less common.