Shibadong village offers inspiration to writers
By Xu Lin | chinadaily.com.cn | Updated: 2022-08-04 10:51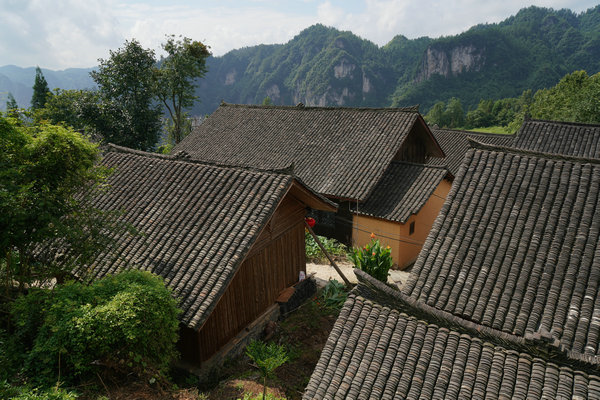 The China Writers Association recently announced Shibadong village as "a practice spot for the new era's literature" for Chinese writers, with the aim to encourage them to draw inspiration from everyday life and the experiences of the people. Dozens of writers from across the country and officials of the association and local government attended the launching ceremony at the village in Xiangxi Tujia and Miao autonomous prefecture, Hunan province.
In 2013, during an inspection tour of Hunan, President Xi Jinping visited Shibadong. It is there where he first put forward the concept of "targeted poverty alleviation".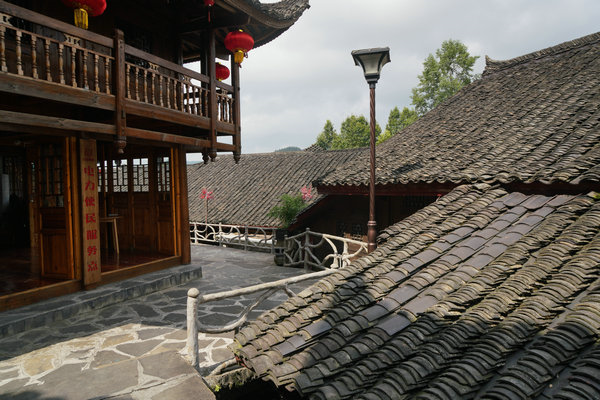 The village of the Miao ethnic group, which used to be impoverished, has now become a paradigm of China's ambitious campaign to have eradicated extreme poverty by the end of 2020. Qiu Huadong, a secretary of the association's secretariat, said in his speech at the ceremony that the establishment of the practice spot will help writers and literature intellects to better know about the current era and write excellent works with various themes that touch people's heart.
Guo Zhenggui, Party chief of Xiangxi prefecture, said there are already many literary and artistic creations about Xiangxi, which is known for its Red history, ethnic cultures and diversified landforms.
He hoped that writers and literature workers will travel to the village and other places in the prefecture to find inspiration for their literary works and to better present the spirit of Xiangxi. He's confident that the lives of the locals of Xiangxi can offer new perspectives.