Ecosystem monitoring satellite launched
By ZHAO LEI | China Daily | Updated: 2022-08-05 09:30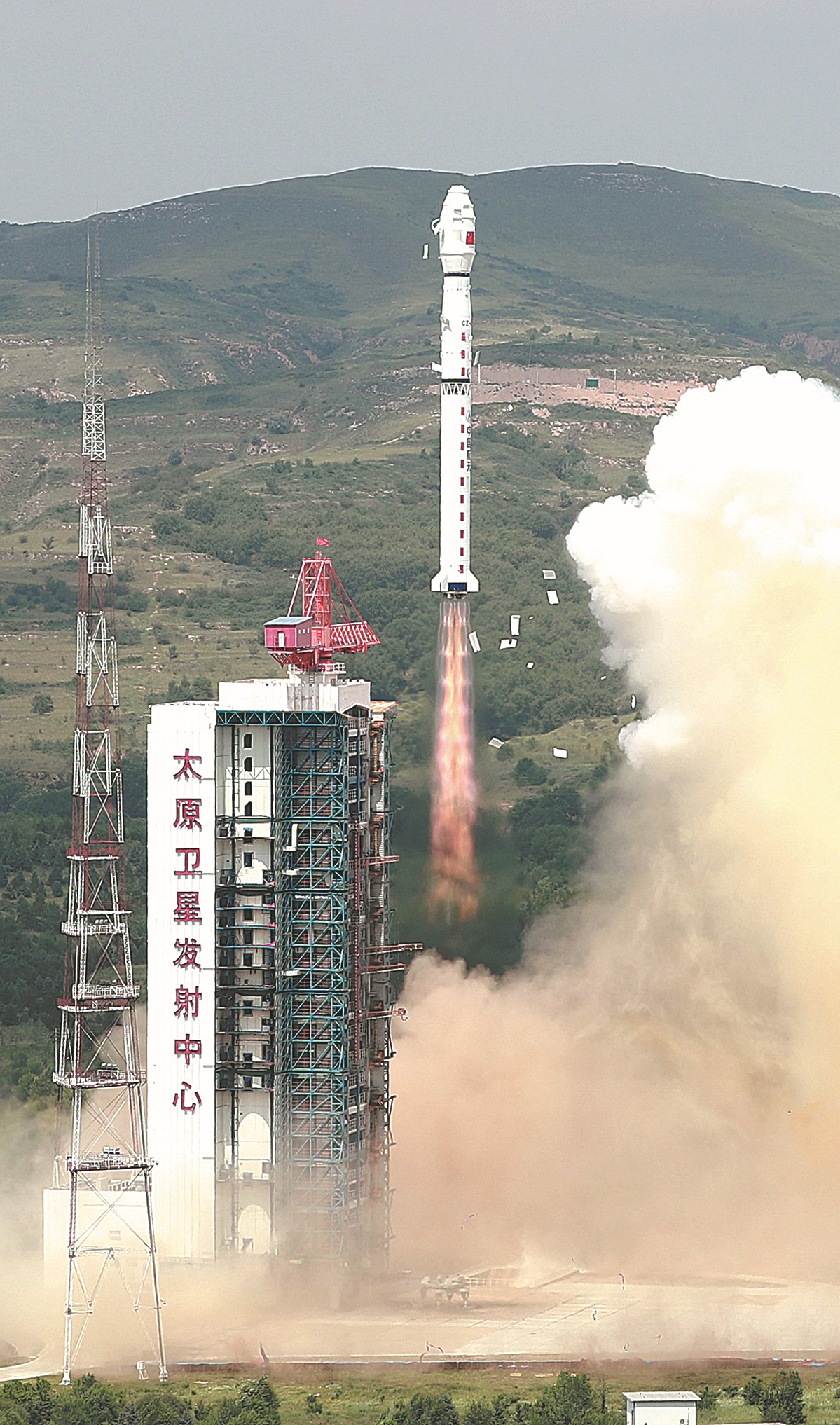 China deployed a terrestrial ecosystem observation satellite on Thursday morning to facilitate the country's environmental protection efforts.
According to the China National Space Administration, the satellite, which is named after Goumang, the god of forestry, spring and the orient in ancient Chinese mythology, was carried by a Long March 4B rocket that blasted off at 11:08 am from the Taiyuan Satellite Launch Center in North China's Shanxi province.
Soon after the launch, the satellite entered its planned position in a sun-synchronous orbit 506 kilometers above Earth.
Designed and built by the China Academy of Space Technology, Goumang has four mission payloads-a laser radar, a multi-angle multi-spectral camera, a hyperspectral detector and a polarization imager. The satellite can detect and measure vegetation biomass, atmospheric aerosol and chlorophyll fluorescence, and can also obtain the remote-sensing information of global forest carbon sinks.
The spacecraft is mainly tasked with detecting and measuring carbon elements in ecosystems.
Its service is expected to improve the efficiency and accuracy of carbon sink measurement, and boost the country's carbon peaking and neutrality efforts, the space administration said.
It will also be used to monitor and survey terrestrial ecology and resources, track and evaluate major environmental protection projects, monitor the atmospheric environment as well as obtain data about the effect of aerosols on climate change.
Moreover, the satellite will provide support to other fields such as agricultural forecasting and disaster relief, according to the administration.
This was the second satellite launched by China this year for environmental protection purposes.
In mid-April, the Atmospheric Environmental Surveyor satellite was launched from the Taiyuan center and is being used to observe air pollution, greenhouse gases and other environmental elements. It is expected to provide data for research on climate and ecological changes, and will help to forecast agricultural yields and hazards, its designers said.
Also launched on the same rocket on Thursday were two small satellites, namely the Jiaotong 4, which will be used to collect information about ship movements and flight statuses around the globe, and the Minhang Youth, which is designated to act as an educational platform for young students to partake in space science research.
The launch marked the 430th mission for the Long March rocket family.
China has carried out 25 space launch missions so far this year, and it plans to conduct more than 60 launches in 2022.