Song's story helps introduce Qinghai charms
By Wang Ru | China Daily | Updated: 2022-08-06 11:07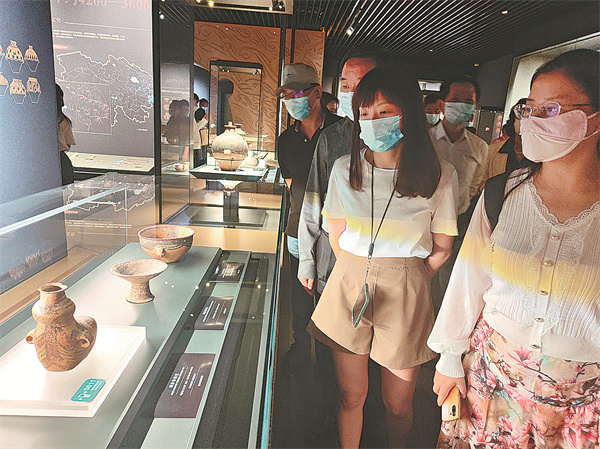 The genesis of the song was highlighted when a group of Taiwan guests visited a music and art museum in memory of Wang, as part of a cultural and tourist activity to promote friendship between the mainland and Taiwan in July.
Organized by the Chinese Culture Friendship Association, the Association for Tourism Exchange Across the Taiwan Straits, the All-China Federation of Taiwan Compatriots and Qinghai People's Government, the activity invited more than 150 guests who work in the fields of culture, tourism, media and art from the mainland and Taiwan to visit Qinghai.
People who took part in the activity visited many places in Qinghai, including Qinghai Lake, and places where ethnic groups in Qinghai live, like Huzhu county where the Tu ethnic group resides and Xunhua county, home of the Salar ethnic group.