Song's story helps introduce Qinghai charms
By Wang Ru | China Daily | Updated: 2022-08-06 11:07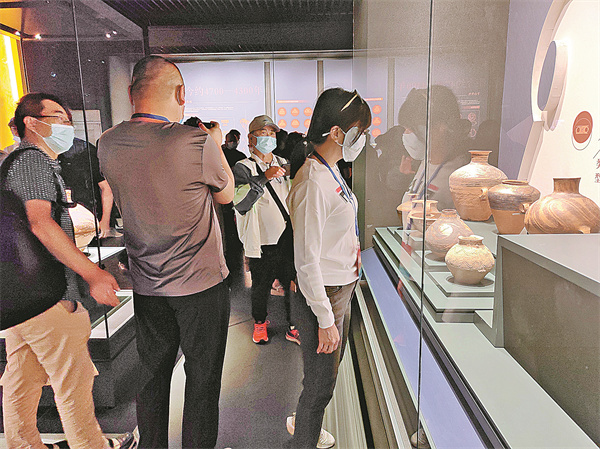 According to Zhang Xu, vice-minister of the Ministry of Culture and Tourism, people from the mainland and Taiwan have shared cultural roots. He hopes this activity can encourage people to explore new ways for cultural and tourist communication and cooperation between Qinghai and Taiwan.
"The Qinghai Lake left a deep impression on me," says Tonk Hsueh, a Taiwan director based in Wuhan city now. "The natural landscape amazed me. The lake seemed like a sea. The mountains were high and clouds seemed to be wandering beside the mountains.
"The tour also made me see different ethnic groups who live harmoniously together. I felt a connection with them," he adds.
After visiting the attractions, guests actively offered suggestions for the development of tourism in Qinghai. For example, Prince Lee, a Taiwan artist based in Shanghai, advised combining the beautiful scenery in Qinghai with art forms, holding performances against the backdrop of Qinghai Lake, or staging a concert in the valley, to attract more tourists.
Yok Mu-ming, former president of the New Party of Taiwan, says he has felt the cultural connotations and tourist value of Qinghai, and hopes young people from the mainland and Taiwan visit the place and get to know the magnificence of the country's scenery, jointly work to promote the great rejuvenation of the nation.
"Qinghai no longer symbolizes somewhere far for me. Now it's in my heart," says James Lin, a guest from Taiwan based in Hangzhou city.