Giant panda twins celebrate birthday in Belgium
Share - WeChat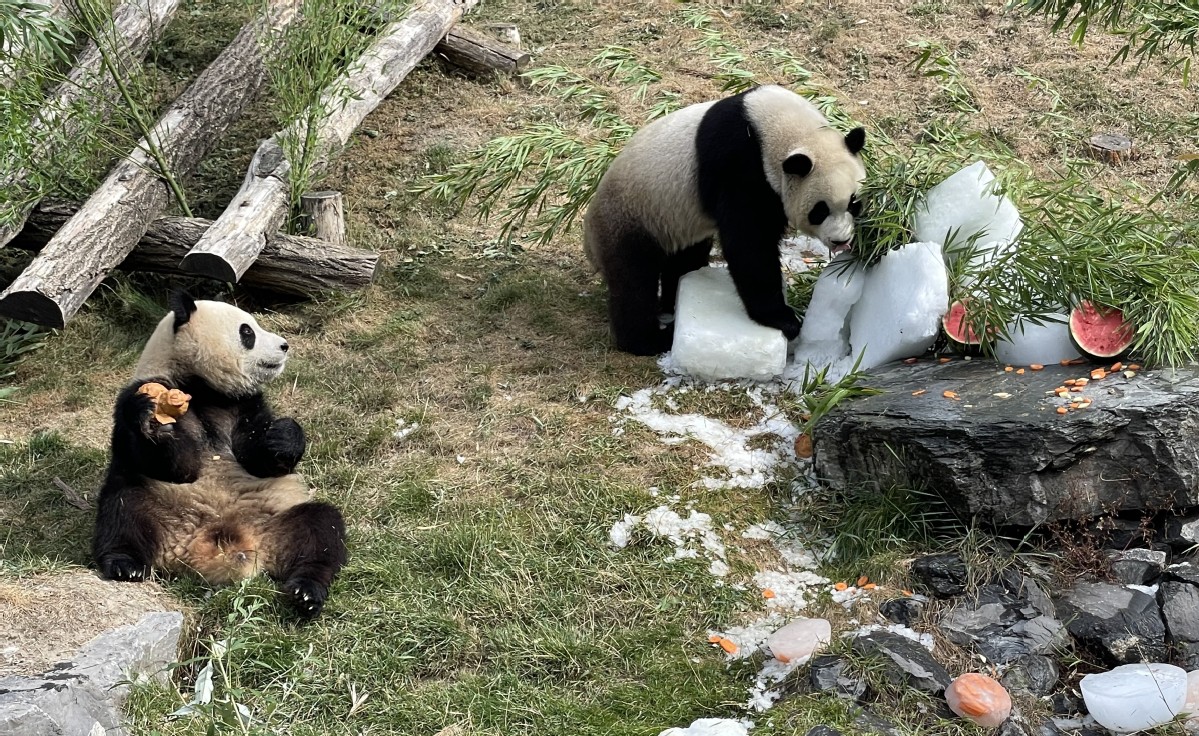 Giant panda twins Bao Di and Bao Mei walked toward their birthday cakes at the PairiDaiza zoo and botanical garden in Brugelette, Belgium, on sunny Saturday morning as keeper Liu Yang called them by names.
A crowd was waiting as the bears ambled around the cakes and ate them at their third birthday celebration.
The twins were born in the zoo on Aug 8, 2019, through artificial insemination with egg from Hao Hao and sperm from Xing Hui, a pair of giant pandas which arrived in the zoo in early 2014 from Southwest China's Sichuan province.