Giant panda twins celebrate birthday in Belgium
Share - WeChat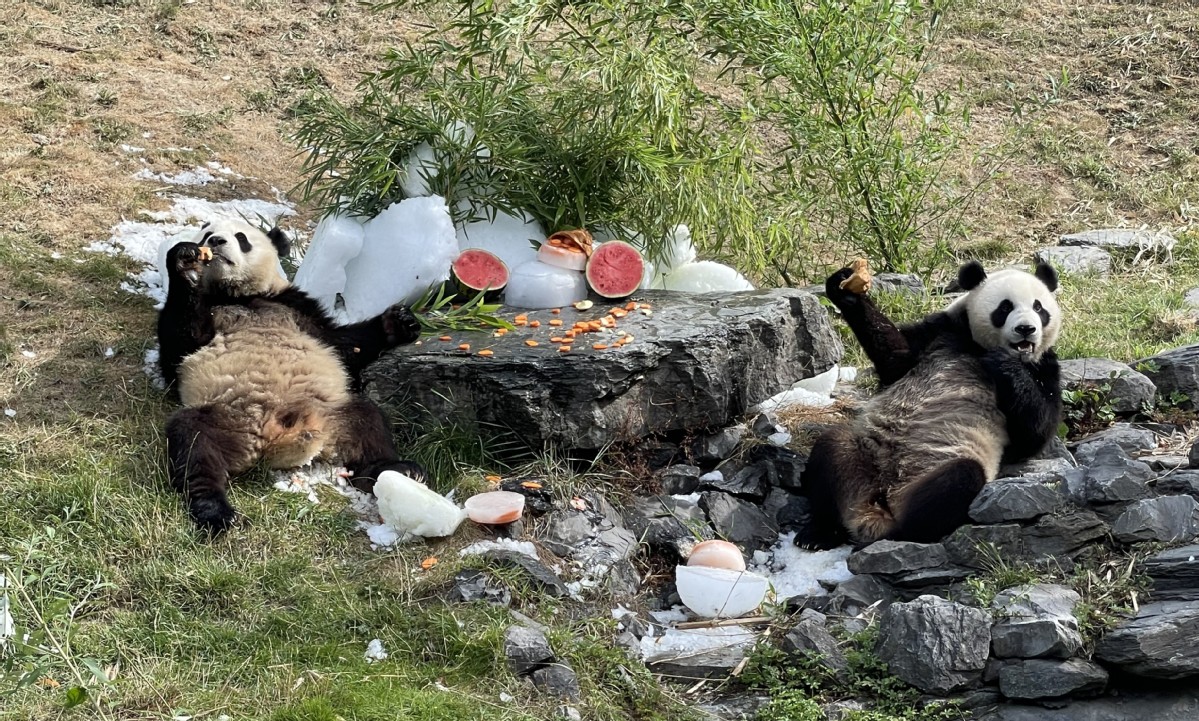 Calling himself a giant panda fan, Cao said Domb revealed to him that he hopes Tian Bao could live in nature when it goes back to China.
"Here I want to express my support for his wish," Cao said. Under a bilateral agreement, Tian Bao is expected to go back to China around the beginning of 2023 to join breeding and conservation programs.
The birthday celebration on Saturday included an event where children colored panda figurines using their creativity and a photo exhibition of giant panda's hometown in Sichuan.
PairiDaiza will have another birthday celebration for the twins on Monday as keeper Liu Yang said twins deserve two parties.
Asked if the twins get along with each other, she said, "Occasionally they fight each other, but make up quickly," using the Chinese idiom that they never have "overnight feud".
"They are trilingual already," she joked, referring to the keepers who interact with the twins in French, English and Chinese, including Sichuan dialect.
chenweihua@chinadaily.com.cn