Giant panda twins celebrate birthday in Belgium
Share - WeChat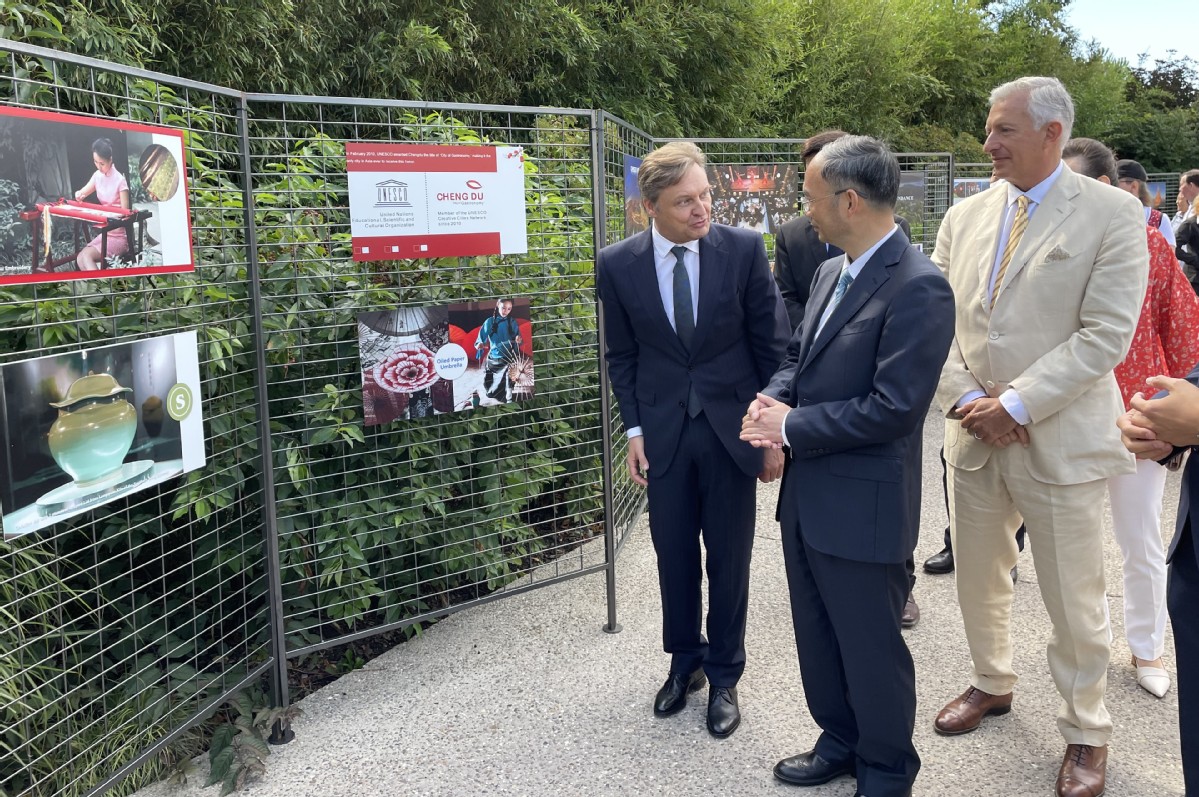 Jean Pierre Degobert, a man in his 70s and wearing a cap decorated with various giant panda badges, is known by his nickname Papy Panda because he has been visiting the zoo every day for the past years.
He said he was "very happy" to come to the birthday celebration, adding that on Halloween, he would come wearing a giant panda costume.
Jerome Pouille, who works for the French Ministry of Ecology, came all the way from Toulouse, France, for the celebration.
"I've been in love with the pandas since childhood," he said.
Pouille worked as a keeper for three months in 2013 in the giant panda conservation base in Sichuan as panda ambassador, or Pambassador. He has been running a website panda.fr with all the facts and information about the giant pandas.
Tommy Leclercq, governor of the Hainaut province, recalled the year 2014 when the first pair of giant pandas arrived at the zoo and then there was an inauguration ceremony during the visit by Chinese President Xi Jinping, his wife Peng Liyuan on March 30 that year, along with King Philippe and Queen Mathilde of Belgium and then-Belgian prime minister Elio Di Rupo.
"We have enjoyed a lot of pleasure having the giant pandas. The zoo has become an attraction for people in Belgium and surrounding regions, receiving influx of visitors every day," he said.
Cao Zhongming, the Chinese ambassador to Belgium, thanked the people at the PairiDaiza for taking good care of the giant pandas over the past eight years.