Plan to cut UK govt jobs 'will come at hefty price, damage public services'
By EARLE GALE in London | China Daily Global | Updated: 2022-08-09 09:31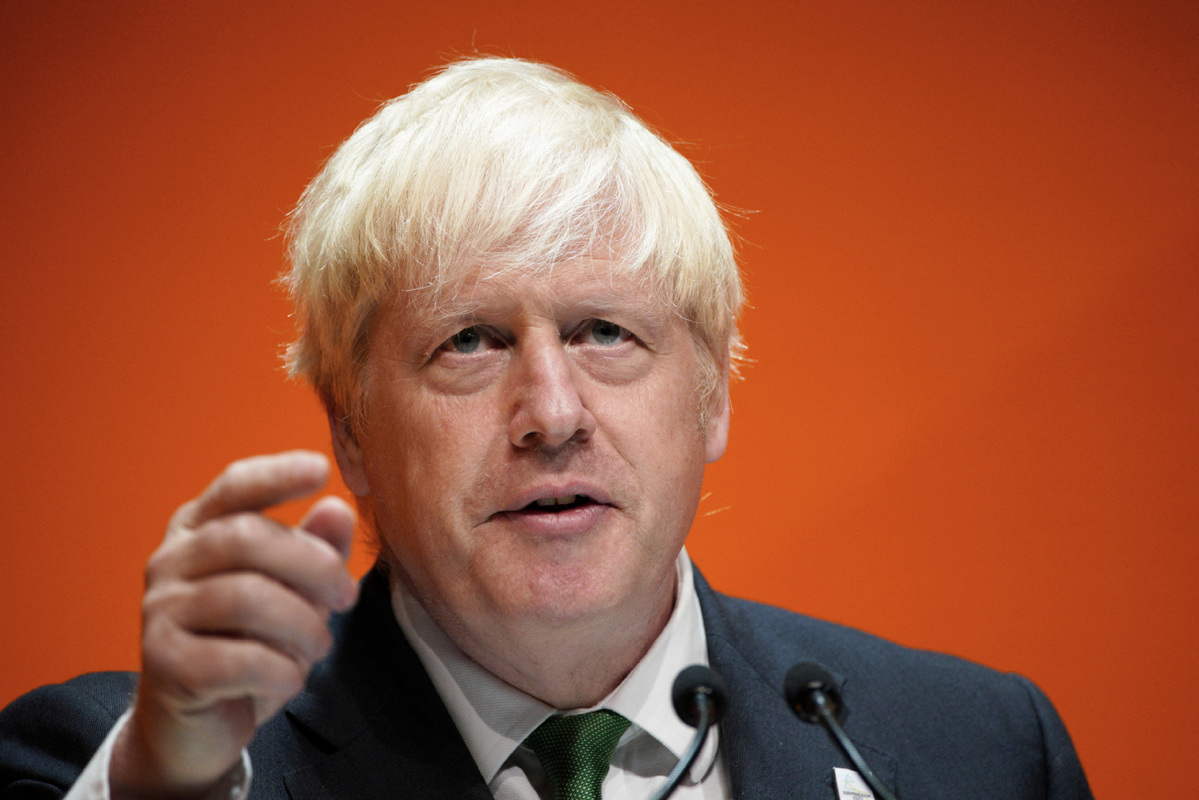 The United Kingdom will be saddled with more than 1 billion pounds ($1.2 billion) of redundancy payments if Prime Minister Boris Johnson's plan to cut 91,000 government jobs is carried out.
The hefty bill was calculated by Steve Barclay, a Johnson stalwart and his former chief of staff, who conducted a review of the proposed streamlining of the UK's civic service that Johnson unveiled in May.
Barclay said in his review that the cuts among backroom office staff in government departments that are set to be carried out over the next three years will also inflict deep cuts to public services, the Financial Times newspaper reported.
Johnson, who has since been forced to resign as prime minister and who is effectively working out his notice, said in June he believed the 20 percent reduction in the number of civil servants could be completed without damaging government services.
But the FT said unnamed government insiders had said Barclay's review was so damning the Treasury is no longer championing the job cuts as a cost-saving measure.
One source told the FT: "You can only deliver 91,000 cuts by actual cuts to major frontline services. There's no way you can get to that number through efficiency savings or reductions in HQ staff ."
The unnamed senior civil servant told the paper jobs would need to be cut among workers handling taxation at HM Revenue and Customs, those protecting the nation's sovereignty at Border Force, and among office workers overseeing the nation's prisons.
Foreign Secretary Liz Truss, who is battling former chancellor of the exchequer Rishi Sunak to succeed Johnson as PM, has already committed to continuing Johnson's streamlining of the civil service, which currently employs 475,000 people.
Many government departments have needed to employ more office workers in recent years because of the UK's exit from the European Union and the extra work that has entailed.
Jacob Rees-Mogg, the UK's minister for government efficiency, meanwhile, has said he wants to get rid of "flexitime" working arrangements among civil servants, which he claimed means they work around five hours a week less than the national weekly average-with civil servants working 37.5 hours compared to the 42.5-hour UK average.
Rees-Mogg told the Daily Mail newspaper he wants a review to be carried out into the idea in the hope it can save taxpayers' money.
He also said he wants civil servants to return to working from offices, after many started working mostly from home because of the novel coronavirus pandemic.
He told The Daily Telegraph newspaper: "Working around others is good for everyone and will mean more job satisfaction for civil servants."
And he told The Sun newspaper he also intends to end the "culture of wastefulness" he believes exists among civil servants.