Responsible diplomacy of ROK will earn respect and promote regional stability: China Daily editorial
chinadaily.com.cn | Updated: 2022-08-09 23:31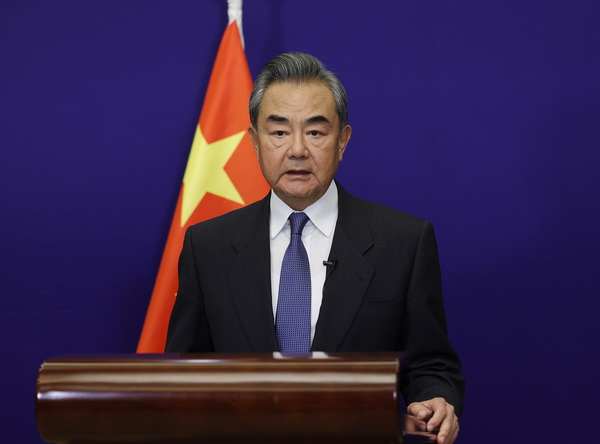 Marking the first high-level contact between China and the Republic of Korea since the Yoon Suk-yeol administration took office, State Councilor and Foreign Minister Wang Yi's meeting with his ROK counterpart Park Jin on Tuesday in Qingdao, Shandong province, underscores the two neighbors' strong political will to strengthen communication and deepen understanding on issues of mutual concern.
The two diplomats discussed a variety of issues of bilateral and multilateral significance, including bilateral economic cooperation, the ROK's participation in the United States-initiated chip alliance which intends to exclude China from the global semiconductor supply chain, the issues concerning the ROK's deployment of the US Terminal High Altitude Area Defense system and the nuclear issue on the Korean Peninsula.
Understandably, the ROK, as a US ally, is facing increasing pressure from the US to participate in its initiatives to contain China.
As Seoul is slated to attend a preliminary meeting to lay down the ground rules for joining the Chip 4 alliance with Washington next month, Park shouldered a mission to explain the ROK's position on the sensitive issue and convince Beijing that it does not want to hurt bilateral economic cooperation.
In fact, Yoon's remarks on Monday that his government is looking into the Chip 4 issue in the light of national interest also casts light on how the ROK should deal with this thorny issue: It should not let the US lead it by the nose as the US chip alliance will create an all-lose scenario, dealing a heavy blow to international supply chains and threatening the current robust and strong momentum in bilateral trade and economic cooperation.
Similar logic applies to the THAAD-related issues as the US only wants to drive a wedge between the ROK and China and disrupt efforts that aim to build peace and stability on the Korean Peninsula, neither of which serves the ROK's national interests.
Handling such sensitive issues needs prudence as neither Seoul nor Beijing wants any misstep and misjudgment to take a toll on their productive cooperation.
By sending its top diplomat to China to facilitate timely exchange of views and show the importance it attaches to ties with its close neighbor, the new ROK administration has certainly earned some credit. It is also noteworthy that thanks to the ROK's efforts, US House Speaker Nancy Pelosi failed to stir up the Taiwan question again during her visit to Seoul last week.
All these indicate the Yoon government is taking a pragmatic stance on China-related issues which is key to keeping the right trajectory of bilateral ties and contributing to regional peace and development.