Hainan trains, ferries halted for typhoon
By Ma Zhiping in Haikou | chinadaily.com.cn | Updated: 2022-08-10 18:11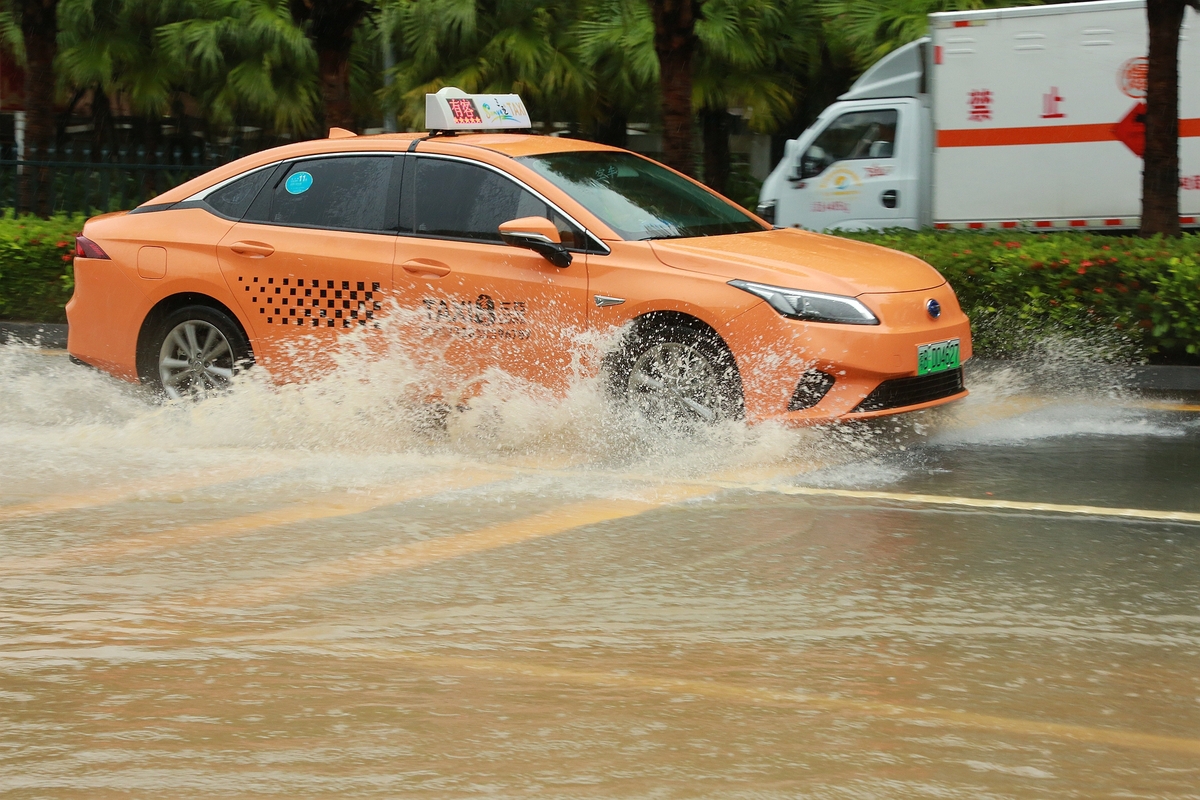 Ferry and train services were suspended across Hainan island on Tuesday in response to typhoon Mulan, the seventh of the year, local authorities said.
Mulan, which landed near Xuwen, Guangdong province, around noon on Wednesday, brought strong winds and heavy rains sin the western and northwest parts of Hainan, creating new difficulties for the province, which has been battling a new outbreak of COVID-19.
The typhoon is expected to bring more heavy rain to western regions of the island, while eastern areas will have moderate rainfall later on Wednesday. Winds will weaken by midnight, the Hainan meteorological observatory said.
Sanya, the city worst hit by the developing epidemic, was not seriously affected by the storm, local officials said.
Four charter flights left Sanya Phoenix International Airport on Tuesday, taking a total 551 tourists stranded by the island's latest outbreak back home to Xi'an, Chengdu and Shanghai, according to local authorities.
On Wednesday, 17 flights left Sanya for Hangzhou, Nanjing, Xi'an, Shanghai, Changsha, Wuhan and Guangzhou with 3,385 tourists heading home, the provincial tourism authority said.
More return journey arrangements are being made for tourists who pass their health checks. Many have been stranded on the island because of the outbreak.
A system for handling applications for return tickets was up and running on Wednesday.
Tourists in areas that have not been affected can apply to leave the island upon producing two negative COVID-19 tests within 48 hours, while those in low-risk areas may resume their return journeys after providing three negative tests within 72 hours and screening for symptoms of infection, according to a notice from the Hainan epidemic prevention and control headquarters.
As of noon on Wednesday, Hainan had registered 1,602 confirmed cases and 852 asymptomatic infections since the first case was reported in Sanya on Aug 1. The latest outbreak has affected 13 cities and counties across the island so far, the Hainan Health Commission said.