No policies, no vision, just more China-bashing: China Daily editorial
chinadaily.com.cn | Updated: 2022-08-14 17:45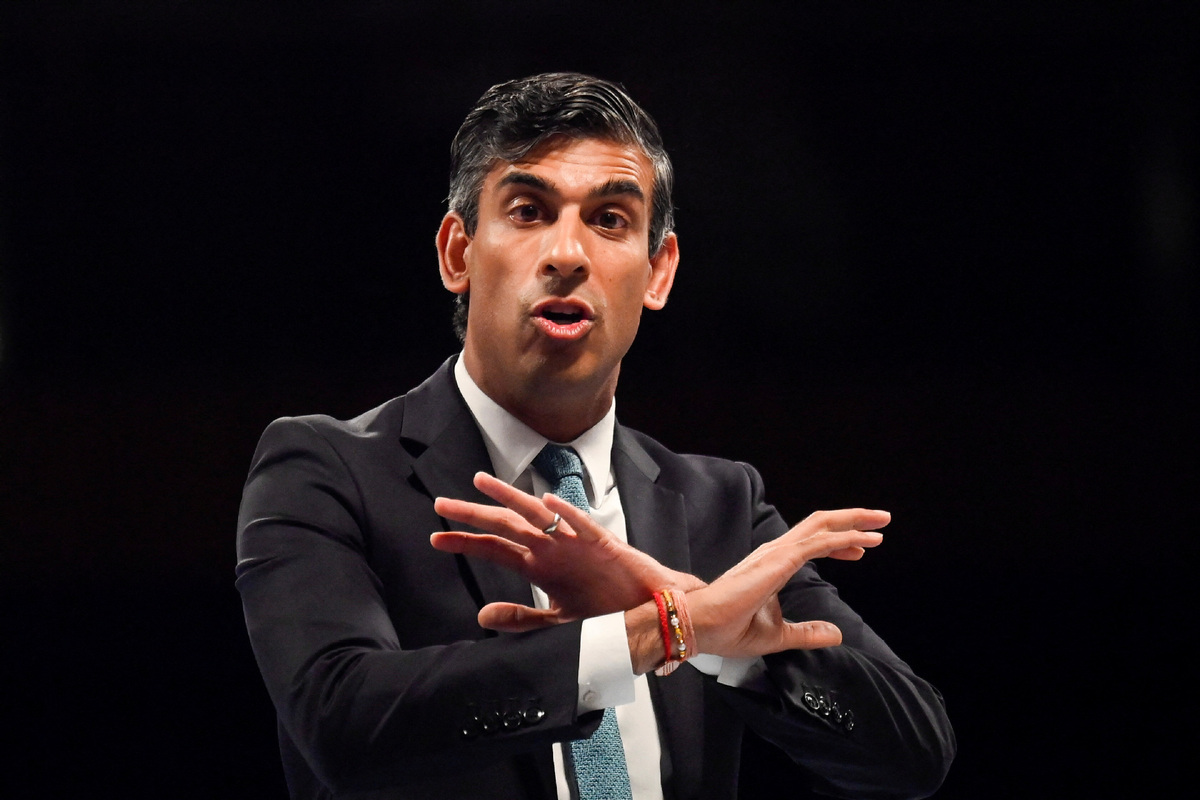 With China-bashing appearing to have become a convenient and lazy way for Western politicians to divert attention from the issues in their own countries, the most sensible response on Beijing's part is a cool-headed reminder that sorting things out in their own house would serve them better than blaming China.
Which is what a spokesperson of the Chinese Embassy in the United Kingdom did when asked to comment on British Conservative party leadership candidate Rishi Sunak's rhetoric on "deterring" China in a campaign speech on Aug 11.
Noting the irresponsible habit of a small number of UK politicians to constantly upbraid China, the spokesperson said that instigating tougher policies against China wouldn't solve the UK's own problems, and would instead lead the country further astray.
Following United States House of Representatives Speaker Nancy Pelosi's example, parliamentarians from a number of European nations have either echoed her words about isolating China, or revealed plans to visit Taiwan.
Sunak, the former UK finance minister, certainly knows what good China-UK relations mean for his country, and he did speak of preserving generally constructive engagement with China. For that reason, he was once considered a sensible voice amid the confront-China clamor in the UK. But just like every other Western politician, including Liz Truss, his rival to be the next prime minister, Sunak on the campaign trail needs to be combative, and needs to present an image of toughness against "perceived enemies".
Unfortunately for China, it has obviously become the main target of that kind of toughness. Attacking China has turned into the most popular must-have insurance for vote-seeking Western politicians. With few if any answers to the UK's domestic woes, the two final candidates for the Tory leadership and occupancy of No 10 Downing Street have plunged into a race to the bottom of the pork barrel to see who can be tougher on China.
To outshine Truss, Sunak, especially after being criticized by his competitor as being weak on China, has labeled China as the "number one threat" to UK and global security, proposed closing all Confucius Institutes in the UK, and to kick the Communist Party of China "out of our universities".
However, as the spokesman of the Chinese Embassy in the UK pointed out, this will only worsen bilateral ties. It will in no way help his country's well-being.
Indeed, beyond showing the lengths some Western politicians will stoop to for personal political gains, such rhetoric is highly irresponsible as it fosters misconceptions about China among the public, brewing anti-China mass hysteria that will only fuel further animosities and troubles.