NEA pumps up hydropower to stabilize grid
By LIU YUKUN | China Daily | Updated: 2022-08-15 09:02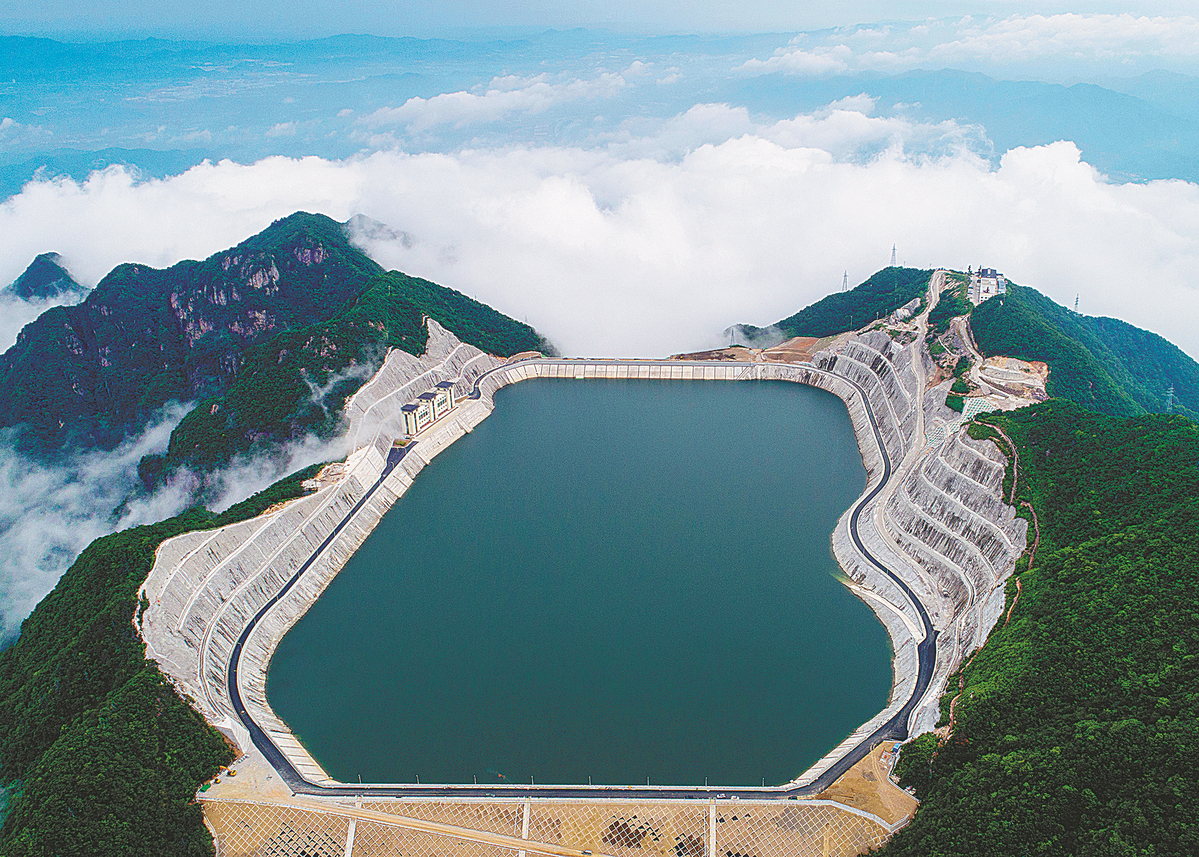 Nation responds to intermittent energy output issues with more storage capacity
China is scaling up pumped-storage hydroelectricity capacity in a bid to maintain stable grid operations as the country ramps up the development of intermittent new energies.
The National Energy Administration (NEA) recently told Xinhua News Agency that the approved installed capacity of pumped-storage hydroelectricity could reach 270 million kilowatts during the 14th Five-Year Plan period (2021-25) with a total investment of 1.6 trillion yuan ($237.4 billion).
The NEA said it is accelerating the development and construction of pumped-storage hydroelectricity projects to support the large-scale development of new energies, improving the level of safe and stable operation of the power system, and expanding investment.
Pumped-storage projects store and generate power by moving water between two reservoirs at different elevations. When there is low power demand, excess electricity will be used to pump water to a higher reservoir. During periods of high power demand, the stored power will be released to the lower reservoir the same way a conventional hydro station generates electricity.
According to a report by the China Renewable Energy Engineering Institute (CREEI), China will see a total of 62 million kW installed capacity by 2025. An estimated installed capacity of 9 million kW will be put into operation this year, pushing the total installed capacity to about 45 million kW by year-end.
China is already leading the world's pumped-storage race, according to the CREEI report. By the end of last year, the total installed capacity of pumped-storage hydroelectricity in China had increased 15.6 percent year-on-year to 36.39 million kW.
"With an increasing proportion of renewables in China's energy structure, it is getting harder for the grids to respond to volatility in voltage and the frequency of disturbances, which poses challenges for the grids to remain stable," said Lin Bo qiang, head of the China Institute for Studies in Energy Policy at Xiamen University.
In order for a grid to achieve stable operations, a balance is needed in power production and consumption, which means the amount generated needs to be equal to the amount consumed.