Foreigners marvel at progressive Lianyungang
chinadaily.com.cn | Updated: 2022-08-16 11:04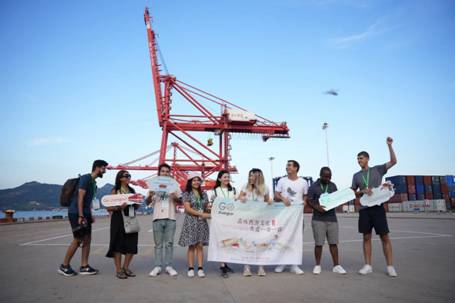 Located in East China's Jiangsu province, Lianyungang is hailed as the eastern terminal of the New Eurasian Land Bridge. It is a national land and sea transportation hub with a history of more than 2,200 years, and was one of China's first coastal cities to open up to the outside world.
A team of expatriates from 10 countries, including Mexico, Morocco, Pakistan, Yemen, Costa Rica, South Africa and Croatia, were invited to explore the progressive historical city from Aug 12 to 14.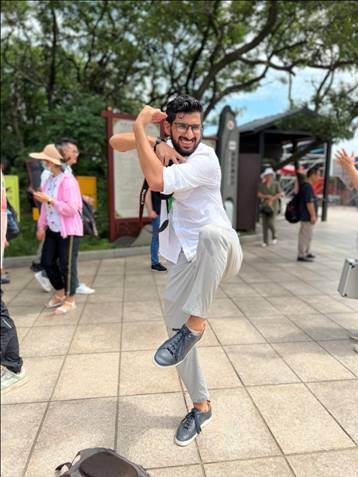 The most widespread myths about the city relate to Huaguo Mountain, which literally means "Mountain of Flowers and Fruits" in English. The mountain is known as the home of the Monkey King, a key character in Journey to the West – one of the four great classical novels of China. The legendary figure is characterized as being powerful (capable of transforming into 72 different animals and objects), adventurous, and highly progressive. Tangseng, his mentor, would not have obtained the sacred scrolls without his assistance.
"The Monkey King has encountered 81 challenges, and humans will never stop learning, and will always have to move towards their final targets as the Monkey King did," said Youssef Elmeknassi, a Moroccan studying aeronautics at Nanjing University of Aeronautics and Astronautics.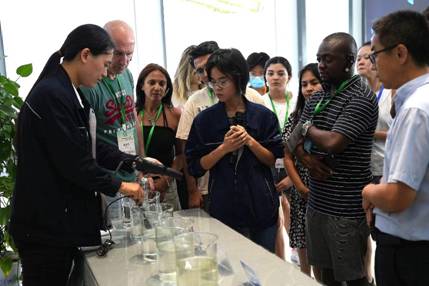 The city has internalized the progressive spirit of the Monkey King, and has been a keen participant of the Belt and Road Initiative in recent years, with its foreign trade routes connecting major international ports in the western parts of the United States, Middle East, and South Africa. But the city already had economic ties with Vietnam, Myanmar, India and other countries long before the initiative was put forward.
In Lianyungang, progressiveness goes hand in hand with sustainability. As one of the city's pillar industries, the petrochemical industry produces a large amount of wastewater every day. The industrial polluted water treatment center of Xuwei New Area is responsible for purifying the water. According to a worker at the center, about 70 percent of the recycled water processed by the center can be reused for industrial purposes, and the rest will go through more purification procedures before it is released into the sea.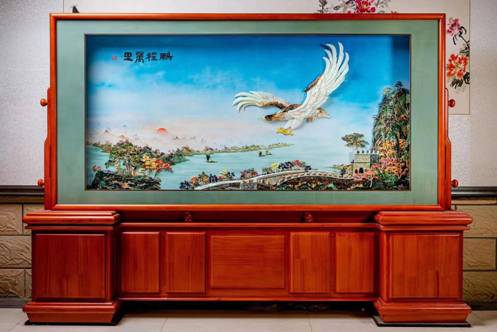 The enterprising city is also trying to make its voice heard internationally through tourism. The shell carving work (a Chinese painting-like handicraft featuring objects or characters made of shells of a variety of colors) in the city has seen handsome sales in more than 30 countries and regions, including Singapore, Western Europe and Japan, said Chen Jianguo, an inheritor of Lianyungang Shell Carving, a municipal intangible cultural heritage item.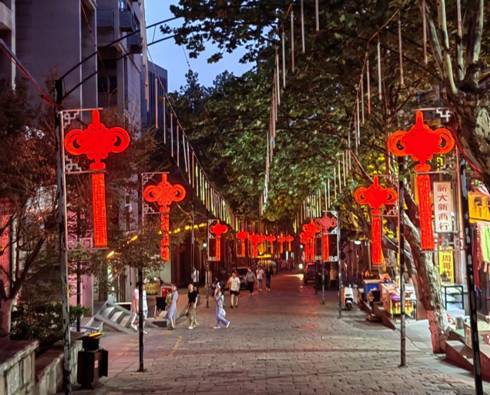 Syed Ismail Shah, an international student from Pakistan studying architecture at Southeast University, was intrigued by the neoclassical style of Lianyun Station designed by a Dutch architect. In addition, he said that many traditional Chinese building styles are being adopted by the rest of the world. "Personally I like historical places, and I have identified many traditional Chinese architectural elements at Huaguo Mountain. I hope I can visit it again with my friends one day," he said.