CAAS unveils smart agriculture initiative
By Zhao Yimeng | chinadaily.com.cn | Updated: 2022-08-16 20:40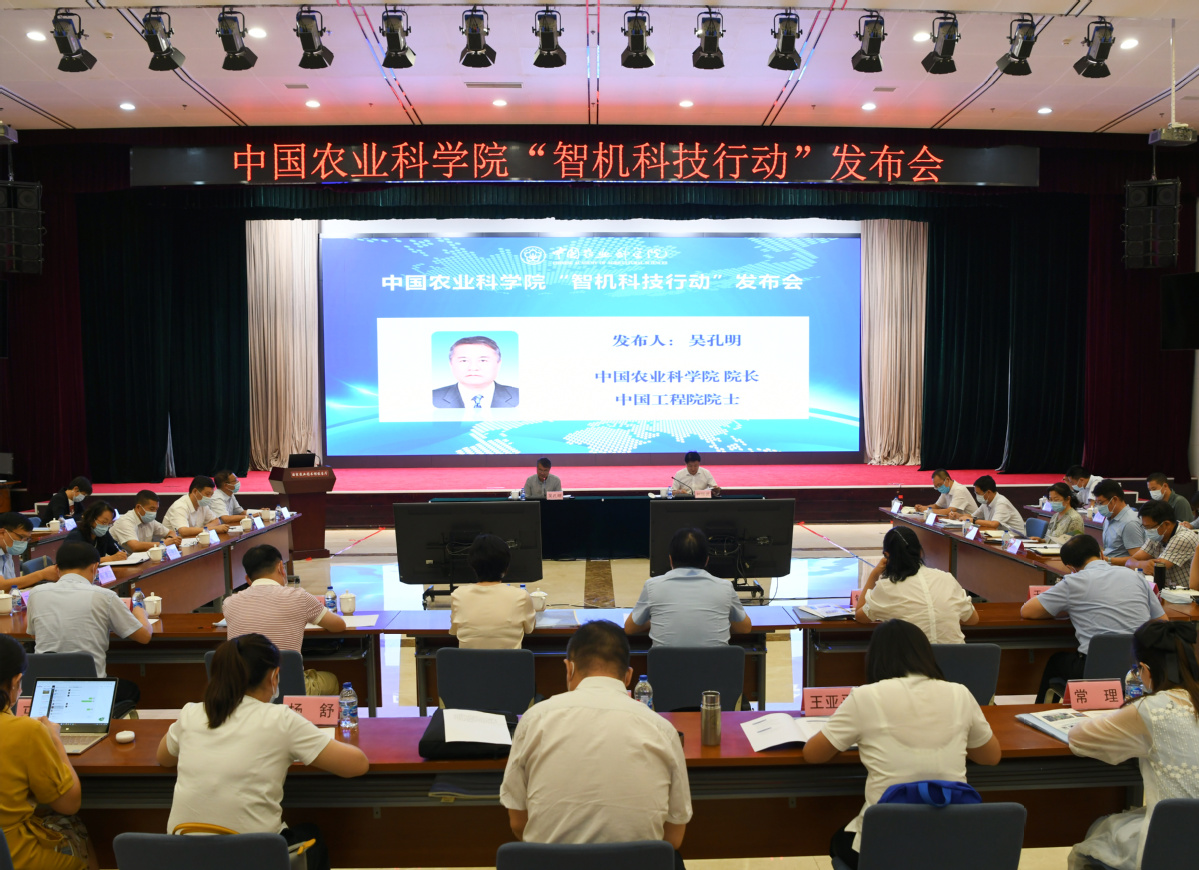 The Chinese Academy of Agricultural Sciences launched an initiative on Tuesday to improve the technology of agricultural machinery and promote the mechanized, smart, and green development of agricultural production and ensure national food security.
The academy will carry out scientific and technological research on efficient, smart and green agricultural machinery, focusing on smart equipment for grain production and self-sufficiency of core technology in producing cash crops.
Scientists are expected to make breakthroughs in key technologies applied in large-scale grain production, facility agriculture, and operations in hilly areas.
Wu Kongming, president of the academy, said China still lacks high-quality equipment and professional service organizations for agricultural machinery.
Last year, the mechanization rate of agricultural production in hilly areas was 51 percent, lower than the overall rate nationwide, which exceeded 71 percent.
The level of smart agricultural production in China is relatively low as domestic sensors have less than 10 percent of accuracy numbers from around the world. Some key chips in sensors still rely on imports, Wu said.
The initiative projects by 2023 the problem of lacking equipment in the production of major cash crops, especially in hilly areas, will be basically solved, said Chen Qiaomin, director of CAAS's Nanjing Institute of Agricultural Mechanization.
The initiative aims to integrate mechanization and informatization, accelerate the application of big data and artificial intelligence in agriculture and upgrade smart agricultural equipment by 2025, he added.