Emerging technologies to hasten renewable power revolution
By ZHENG XIN | China Daily | Updated: 2022-08-18 09:25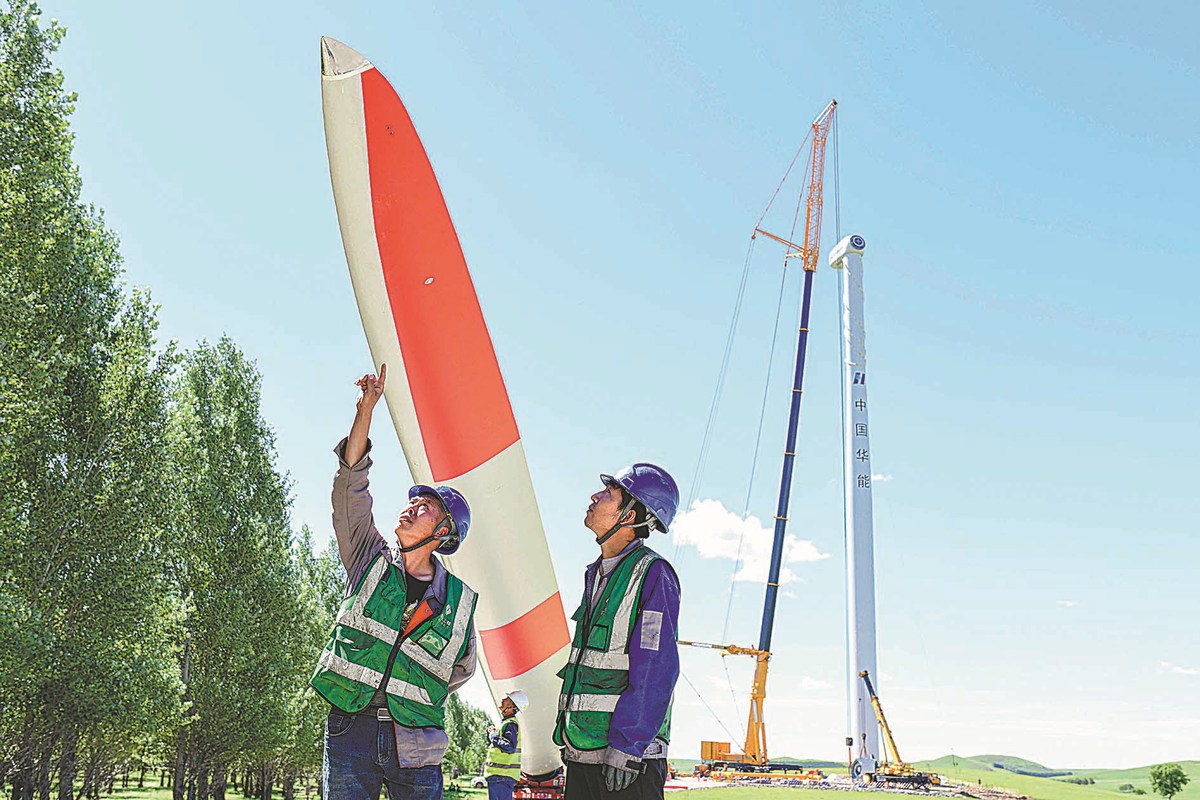 Cheng said with the country eyeing to peak carbon by 2030 and realize carbon neutrality by 2060, China's carbon market is also expected to further expand. Increasingly, high energy-consuming companies will participate in the carbon trading market in the years to come, he said.
Wei Hanyang, a power market analyst at research firm BloombergNEF, believes the country's renewable energy will see steady growth, and there will be another wave of massive solar power installations.
On the other hand, end-use electricity in China is progressively taking the place of conventional power usage, according to the report.
On the grid, renewable energy is replacing fossil fuel energy. Distributed energy systems are taking the place of centralized power supplies. Meanwhile, China has built its own market for electricity and carbon trading. Amid this trend, power producers will gradually transform from the outmoded "asset-heavy, service-light" model toward a new one that is customer-focused and provides diversified digital solutions.
China's renewable energy sector will transition from quick and large-scale development to asset operations as more renewable energy assets are put into service. This will result in a substantial increase in distributed energy assets, Cheng said.
Power generation companies will need to adopt cutting-edge integrated platforms and solutions for production and marketing to support the operation and maintenance of renewable energy assets, forecast and improve power generation from renewable energy, and implement spot trading in the power market, he added.