Tokyo should act with dignity, consideration and not jump on Washington's bandwagon: China Daily editorial
chinadaily.com.cn | Updated: 2022-08-18 19:02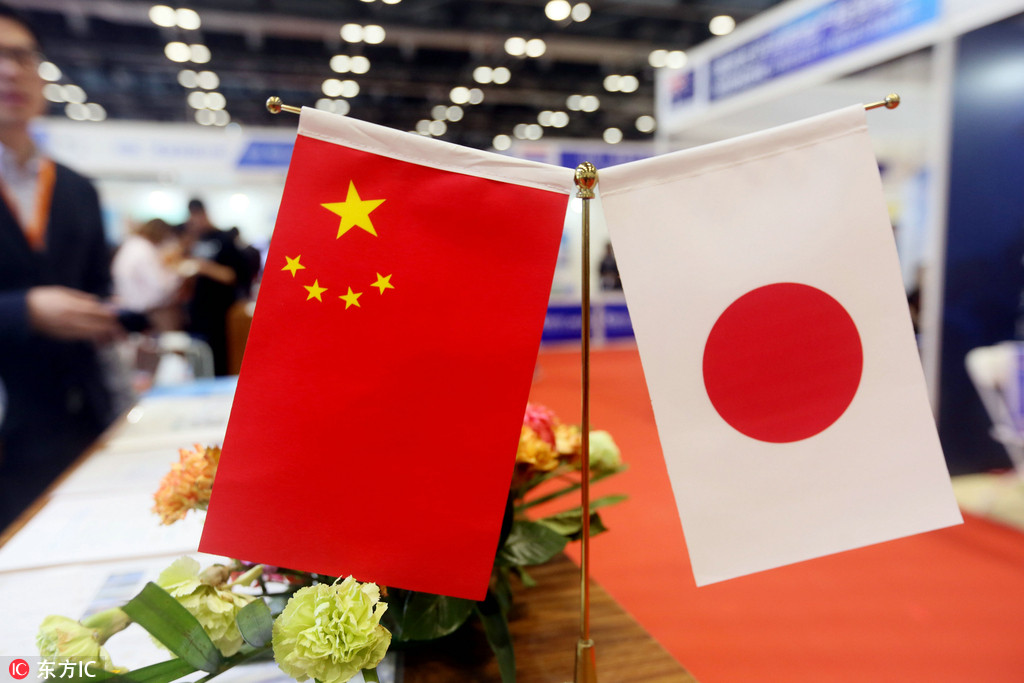 As external involvement in Asia-Pacific affairs deepens and broadens, whether major countries in the region can maintain harmonious relations will determine to what extent they can stave off turbulence.
How China and Japan, the world's second- and third-largest economies, choose to coexist under such circumstances, therefore, is without doubt a crucial variable in the local geopolitical equation.
The China-Japan high-level political dialogue, held in Tianjin on Wednesday, was opportune and instrumental in that it gave both governments an opportunity to compare notes on the state of the bilateral relationship and the regional situation.
The dialogue, co-chaired by Yang Jiechi, director of the Office of the Foreign Affairs Commission of the Communist Party of China Central Committee, and Takeo Akiba, secretary-general of Japan's National Security Secretariat, was the ninth since this important institutional arrangement to strengthen high-level strategic communication between the two countries was initiated in 2015.
The exchange of views were reportedly "candid, in-depth and constructive", and reaped some "useful consensuses". And it is to be hoped that is the case. The friendliness that the two countries worked hard to establish has been squandered in recent years thanks to a series of actions by the Japanese government relating to its wrong perception of historical issues and its assuming of a proactive role in the "value diplomacy" and "Indo-Pacific strategy" that are geopolitical designs of the United States targeting China. The perception is that Tokyo has become one of the most enthusiastic supporters of Washington's efforts to contain China. Tokyo's latest attempts to revise its "pacifist Constitution" so it can dramatically upgrade its military capabilities have added to the sense of unease in the region about Tokyo's actions undermining regional peace and disrupting the regional and global order.
Yang's proposal for Japan to resist external interference and form a "correct perception of China" may not seem feasible, but it is crucial if the two countries are to rebuild a healthy bilateral relationship.
Rather than trying to exploit the US' attempts to contain China's development for its own benefit, Japan should realize that by encouraging it to internationalize the Taiwan question and destabilize the Asia-Pacific, the US is simply taking advantage of Tokyo's desire for higher status and greater influence to serve its own agenda. It will throw Japan under the proverbial bus if push comes to shove.
If Tokyo wants the respect of the international community, it should refrain from imitating Washington's uncultured and loutish behavior. It should reject the zero-sum thinking that motivates Washington's moves and speak and act boldly to promote peace and stability rather than create trouble and strife so beloved by the US.
To that end, as Yang urged, Tokyo should work with Beijing to manage the differences between the two countries and strive to build a more mature, stable, healthy and resilient relationship that benefits both countries and the region at large.