Consumption, infrastructure get green tinge
By CHENG YU | China Daily | Updated: 2022-08-29 07:39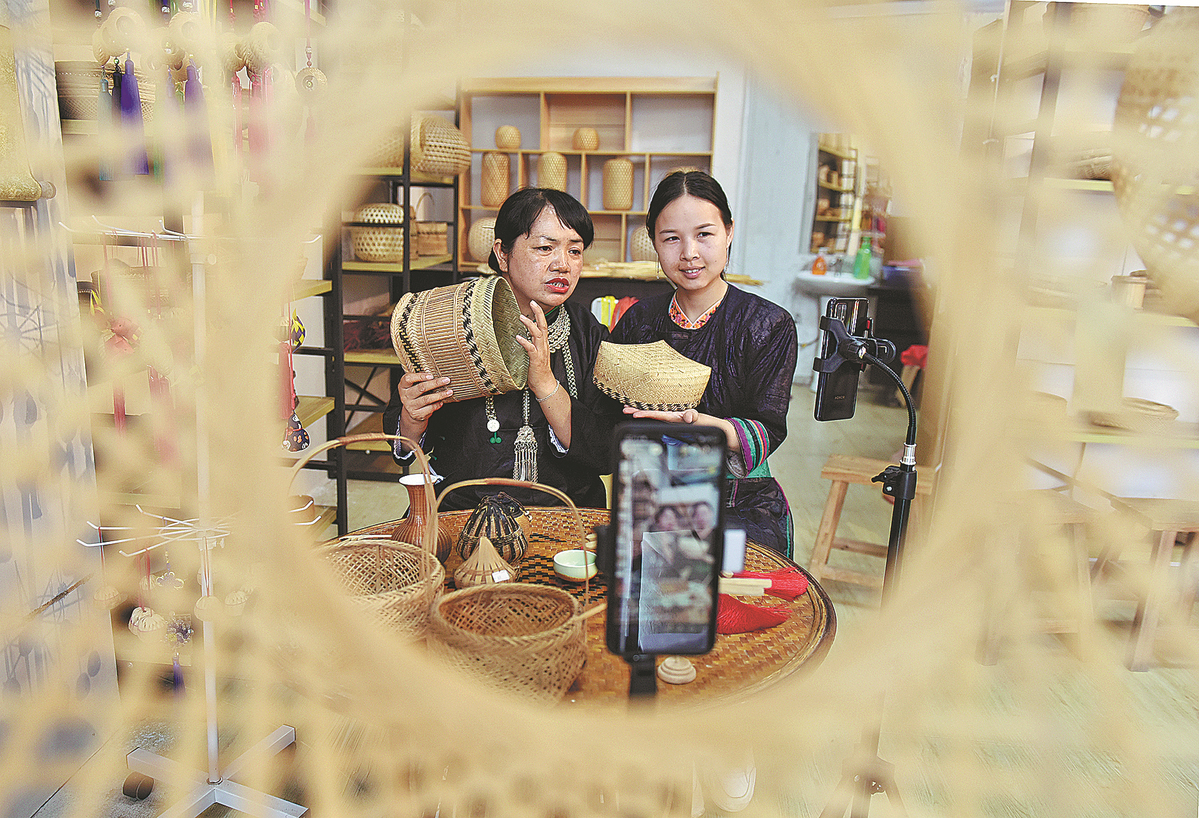 "Dell will insist on its 'in China, for China' development strategy and actively promote China's economic development, digital transformation as well as the realization of the carbon neutrality goals, so as to better serve Chinese customers and the Chinese market," said Wang Lijun, global senior vice-president of Dell.
Bruno Chevot, president of French beverage company Danone Greater China and Oceania, said, "The company will continuously bring green, high-quality and healthy products from all over the world to Chinese consumers in order to meet the increasingly diversified consumer demands, and a high-quality and beautiful life."
The company has confirmed that a half-gallon carton of its whole milk has a carbon footprint of 5.58 kilograms of carbon dioxide equivalent.
China aims to peak its carbon emissions by 2030 and achieve carbon neutrality by 2060. From announcing "dual carbon" goals to advancing its national carbon market, the country has been striving to help energize green development in several sectors, including consumption, automobile and finance.
"The 'dual carbon' goals set by the Chinese government have taken China's green economy to a whole new level, and the realization of this target also requires Fila's full participation," said Brian Yiu, CEO of Fila China, in an earlier interview with China Daily. "For us, 'sustainable fashion' is not a slogan, but a concrete action."
For instance, compared with traditional dyeing, waterless dyeing has the advantages of using no water and saving steam, fuel and auxiliary agents, which can reduce 50 percent of energy consumption and 50 percent of chemical emissions.
At the beginning of this year, Chinese authorities unveiled a master plan to boost the green transformation of consumption in key areas ranging from food, clothing and housing to transport, tourism and electricity.
"China's green consumption is yet to be stimulated," said Chang Tiewei, an official with the National Development and Reform Commission, at an earlier news conference.
He noted the importance of green consumption in spurring the low-carbon transition on the supply side, improving the attractiveness of China as a super large market, and shoring up high-quality development.
In late July, a guideline to promote the consumption of green and smart home appliances, jointly proposed by the Ministry of Commerce and other government departments such as the Ministry of Industry and Information Technology and the State Administration for Market Regulation, was approved by the State Council, China's Cabinet.
More efforts will be made to push for the recycling and reuse of aging home appliances, underpin the construction of home appliance recycling networks and distribution facilities, and improve delivery, installation and maintenance service standards, the guideline said.
As home appliances involve a large variety of manufactured components like wires, sensors, integrated circuits, plastics, motors and electronics, the recycling of these components would mark a major step in driving environmentally friendly industrial chain, industry experts said.
Hu Baolin, former member of the leading Party members group of the Ministry of Ecology and Environment, however, said that to drive green consumption, many challenges still remain ahead.
"Carbon neutrality is relevant for everyone and requires the mobilization of hundreds of millions of people and stakeholders to work together to change laggard behaviors," Hu said.
"More innovative methods are still needed to stimulate the enthusiasm of the whole society, advocate green consumption and establish a green consumption concept, so as to boost green consumption awareness and a simple and low-carbon consumption culture."