EU complicates travel rules for Russians
By CHEN WEIHUA in Brussels | China Daily | Updated: 2022-09-01 09:06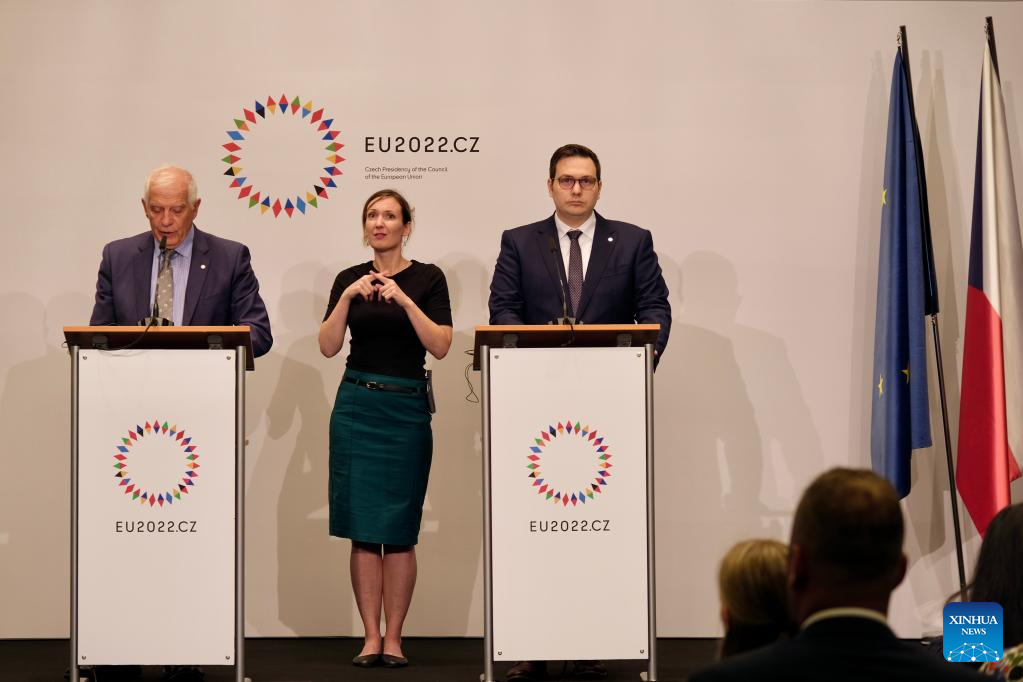 European Union foreign ministers agreed on Wednesday to suspend the bloc's visa facilitation agreement with Russia, but failed to agree on a tourist visa ban urged by several member states.
The suspension of the 2007 agreement as a result of the Russia-Ukraine conflict is expected to make the process for Russian citizens to apply for visas to enter the EU more lengthy, difficult and expensive.
"This will significantly reduce the number of new visas issued by the EU member states. It's going to be more difficult, it's going to take longer," EU foreign policy chief Josep Borrell said after a two-day meeting of foreign ministers in Prague.
He said the bloc has seen a substantial increase in border crossings from Russia since mid-July, and "this has become a security risk" for countries in the region.
The Kremlin on Thursday denounced the decision, and warned of potential countermeasures.
"This is bad for Russians," Kremlin spokesman Dmitry Peskov told reporters, saying this would "make the situation more difficult for Europeans as well."
"Another ridiculous decision in a series of ongoing absurdities," he said.
Borrell has expressed on several occasions that he opposed a total ban against Russian citizens, saying that the EU needs to be "more selective".
He said "we don't want to cut ourselves from those Russians" who are against Russia's special military operation in Ukraine.
The decision reached on Wednesday will still have to be formally endorsed by all states involved in order for it to become effective.
Government leaders from several EU member states, such as Finland, Poland and the three Baltic states of Estonia, Lithuania and Latvia, have been pushing for a strict ban on tourist visas for Russians in the past weeks.
But German and French leaders have opposed a total ban. Several other countries such as Spain and Portugal have also expressed that punishing ordinary Russian citizens may not be a good idea.
"Our visa policies should reflect that and continue to allow for people-to-people contacts in the EU with Russian nationals not linked to the Russian government," stated a document by Germany and France.
As a compromise, EU foreign ministers informally agreed on Wednesday that individual countries, or a group of countries, can impose their own restrictions.
They also agreed to ask the European Commission to examine the millions of visas already issued to Russian citizens, Borrell said.
Agencies contributed to this story.