'Long COVID' has become the West's hidden pandemic
Xinhua | Updated: 2022-09-06 13:51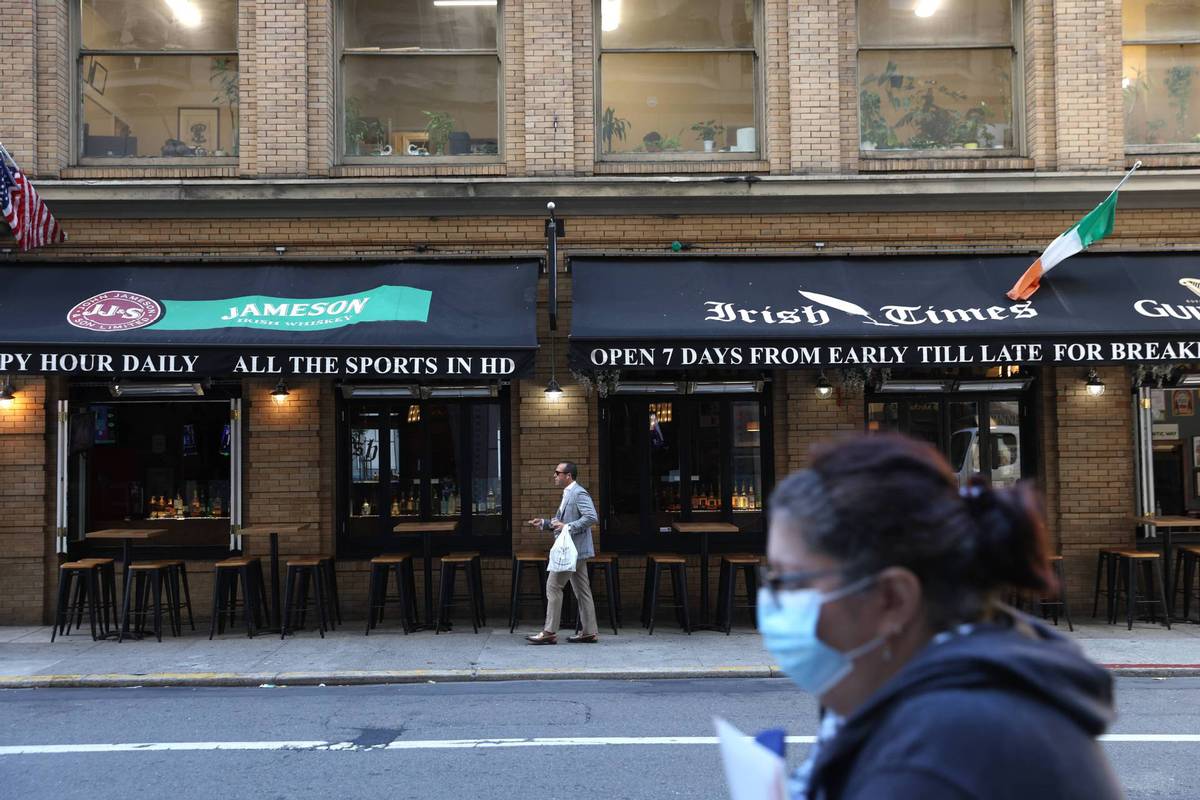 BEIJNG - Media reports and various studies showed that the long-term physical fallout of coronavirus infections, also known as "long COVID", has become a hidden pandemic in the West.
A running tally by the American Academy of Physical Medicine and Rehabilitation estimated that as of Monday, more than 28 million Americans in the United States had "long COVID" symptoms.
Latest data released on the official website of the US Centers for Disease Control and Prevention (CDC) showed that overall, one in 13 adults in the United States have "long COVID" symptoms, defined as symptoms that last three or more months after first contracting the virus, and that they did not have prior to their COVID-19 infection.
While more than 40 percent of adults in the United States reported having COVID-19 in the past, nearly one in five of them -- 19 percent -- are currently still having "long COVID", said the CDC.
People with post-COVID conditions may experience physical and mental health problems of different types and combinations of symptoms happening over different lengths of time, including malaise, fatigue, breathing challenges, cardiovascular abnormalities, migraines, depression and anxiety, among other conditions.
The US federal government has stated that "long COVID" can be considered a disability under federal law, and requires employers to provide reasonable accommodations to employees limited in their ability to work by the disease.
However, as the Wisconsin Public Radio said in a report on Sunday, "help for workers and their employers remains elusive", and "investigation and enforcement in such cases can take years".
On Friday, Forbes quoted a Brookings report as saying that "long COVID" is keeping as many as 4 million people out of work in the United States, with lost wages estimated at least 170 billion US dollars a year, a significant economic burden at a time when the cost of living is rising steeply.
"Long COVID" has been described as the "next national health disaster" and the "pandemic after the pandemic", said US-based health research organization the Kaiser Family Foundation in a policy watch piece published in August.
The picture is not any better in some other Western countries. For example, data released on Thursday by Britain's Office for National Statistics (ONS) showed that an estimated 2.0 million people in the country, or 3.1 percent of the population, were estimated to have some form of "long COVID" at the end of July.
"Long COVID" symptoms have "adversely affected the day-to-day activities of 1.5 million people", said ONS, adding that 384,000 people reported that "their ability to undertake their day-to-day activities had been 'limited a lot'".
An estimated 540,000 Britons were still suffering from "long COVID" two years after first contracting the virus, it said.
Citing a report published in June by the Royal College of Nursing, British newspaper Matro reported on Sunday that people with "long COVID" face a "postcode lottery" when accessing care.
"It's impossible for us to emphasise sufficiently the extent to which the bitter legacy of COVID-19 is very much with us in the blighted lives of these long-hauler, long COVID sufferers," Danny Altmann, an immunologist at Imperial College London and a trustee of the charity Long Covid Support, was quoted as saying by The Guardian in a report published Thursday.
"For many of these people, the consequences have been truly life-changing, in terms of lost ability to work in their former jobs, to get out of the house, or to do their former activities and hobbies," said Altmann.
In Germany, Health Minister Karl Lauterbach warned in July that "long COVID" is a major problem for society.
"We do not have anywhere near the capacity to look after the many cases," Lauterbach told German media Zeit Online in an interview, adding that "long COVID" will be "relevant for the labor market, as many will no longer be able to return to their previous level of performance".
In Australia, Health Minister Mark Butler said in June that the country may expect a "very big wave" of people with "long COVID" over the next few years. The number is estimated to be up to 1.4 million.