Public holds dim view of US healthcare
By MAY ZHOU in Houston | China Daily Global | Updated: 2022-09-13 10:42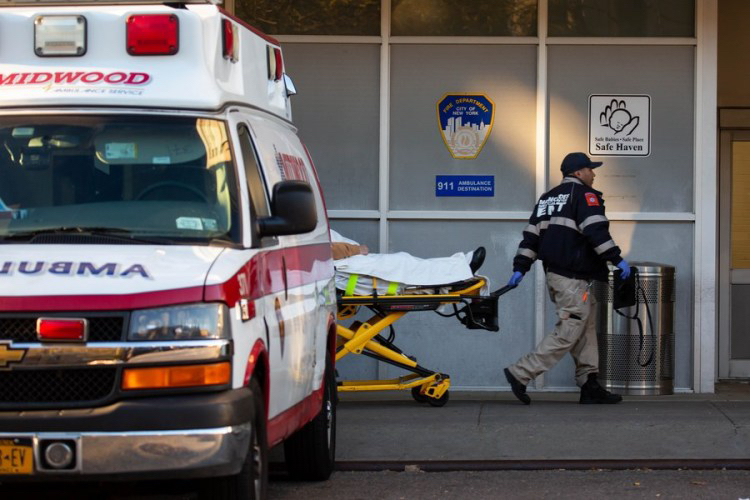 A few months ago, James Chu, a mechanic in Houston, had to seek emergency room care around 3 am. He was suffering excruciating pain in his stomach area.
His wife drove him to an ER. The visit lasted less than two hours during which he underwent a CT scan that discovered the source of pain: a kidney stone. Chu was discharged after being given some pain medication and advised to see a doctor as soon as possible.
A few weeks later, he got the bill for his first-ever ER visit: more than $13,000. His insurance paid more than $11,000, and the ER demanded the remaining balance from him personally.
"I was shocked to see the dollar amount," Chu told China Daily. "I just don't see how it could be so expensive to be there for less than two hours."
Is he satisfied with the US healthcare system?
"No, I am not. The system is simply insane to charge such a large amount for a short visit in which the real cost is a CT scan and some pain medicine," Chu said.
Chu is in the majority when it comes to his dim view about US healthcare. A recent poll by The Associated Press and NORC (National Opinion Research Center) at the University of Chicago showed that 56 percent of surveyed adults said that healthcare in general isn't handled well in the US.
The results are based on survey of about 1,500 US adults between July 28 and Aug 1.
Only 12 percent of respondents said US healthcare in general is handled very well. The public's view in some specific areas of healthcare is even worse. Only 11 percent of respondents considered that there are very well-established community supports and resources for older people.
Only 6 percent of those surveyed said that the quality of care at nursing homes and the costs of prescription drugs are handled very well. The mental health treatment satisfaction score was even lower, at 5 percent.
Prescription drug costs were viewed by the most people — 74 percent — as being not handled well. About 70 percent of respondents say mental health care is bad.
And 80 percent say they support the federal government negotiating for lower drug prices. President Joe Biden signed a bill allowing Medicare to negotiate the price of prescription drugs early this year.
Racial differences exist in people's view of the healthcare system. About 60 percent black and Hispanic adults were very or extremely concerned about getting good care. For white adults, 44 percent expressed the same level of worry.
A Kaiser Family Foundation analysis shows that during the COVID-19 pandemic, black, Hispanic, and American Indian people have experienced higher rates of COVID-19 infection and death compared with white people and Asian people. Asians had the lowest infection rate.
The gap is especially wide during surges caused by new variants such as Delta and Omicron.
Differences also manifest in gender, with 53 percent of women saying they are extremely or very concerned about obtaining quality care, while only 42 percent of men have similar worry.
More and more people — two-thirds of the respondents — said that the federal government should take the responsibility to make sure all Americans have healthcare coverage, up from 57 percent in 2019. The same ratio of people said they were happy to see the government step in to provide COVID-19 tests, vaccines and treatment.