Visionary comic
By Xing Wen | China Daily | Updated: 2022-09-21 07:58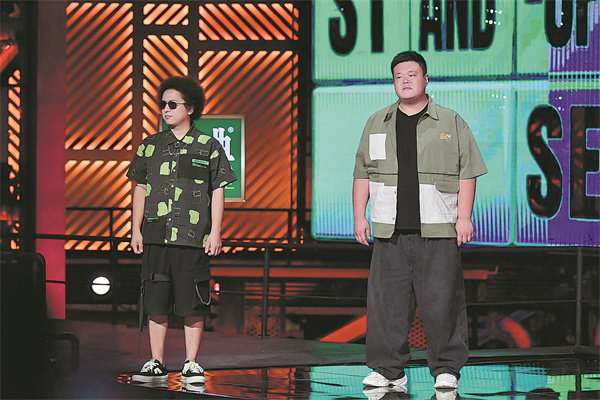 What has been motivating Gao to be so active in the comedy industry is his eagerness to draw the public's attention to Stargardt disease.
"As it is a rare disease, medical institutions and pharma companies might lack the driving force to make great efforts to find a cure," he says. "I want to unite the patients in China and voice out loud our urgent demands."
In September 2019, he and two friends launched a public account on WeChat called Stargardt Care Center, through which they share inspiring stories of people suffering from the eye disorder, instructions for visually impaired people on how to use computers with the help of special software that can zoom into, or read out, text on the screen and translations of foreign essays that explore the possibilities of curing the disease.
"We want to gather a larger community of patients and their family members, strengthen their conviction that one day the disease can be cured," he says.
Gao has also made video blogs on how he lives his everyday life to comfort parents of young people with Stargardt disease.
"My ability to take public transport, find jobs and take good care of myself might help the parents not be unduly anxious about the future of their children," he adds.
The third season of Rock & Roast became a hit in the summer of 2020, sparking public interest in stand-up comedy. That, naturally, inspired Gao to have a go at the field, comically talking about his personal stories of the eye disorder.