Female science workers will play bigger role
By Zhang Zhihao | China Daily | Updated: 2022-09-23 09:19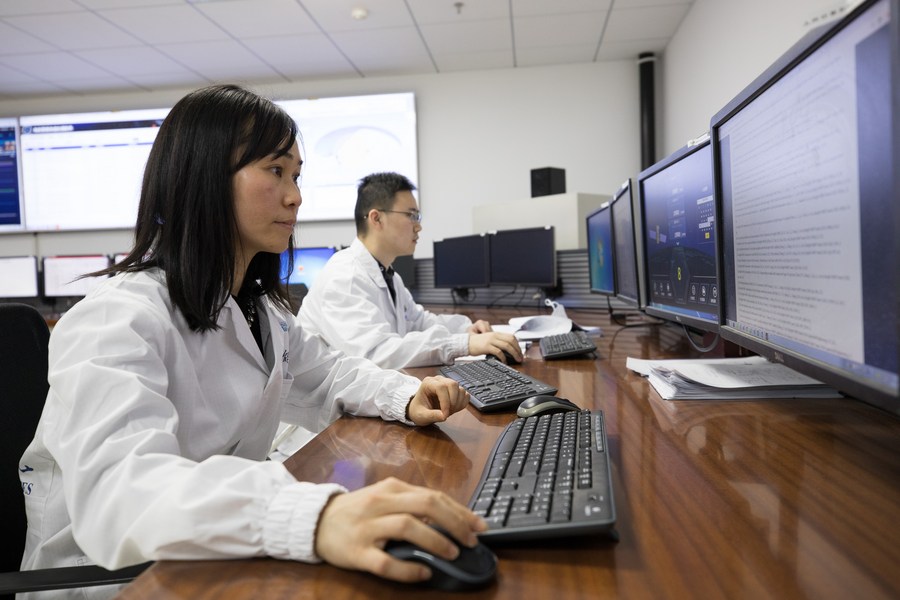 Nation to put in place more support for women in research, innovation fields
China hopes to create more favorable conditions for female science workers to succeed, such as creating new rewards and research projects for female scientists, promoting a more gender-inclusive education system and labor market, and encouraging gender equality in science and technology.
The Policy Dialogue on Women in Science opened on Thursday. It was hosted by the United Nations Development Programme in China and UN Women in China.
For years, female science workers have battled with underrepresentation in leadership positions, a lack of career opportunities and gender stereotypes and biases, experts said.
These limitations lead to women's low self-confidence in pursuing degrees in STEM fields, biased science research outcomes that don't incorporate female interests and concerns, and significant opportunity costs for innovation and economic growth.
Wang Hongyang, president of the China Women's Association for Science and Technology, said in her keynote speech that women offer unique viewpoints and ways of thinking that are conducive to technological innovation, progress and development.
By the end of 2020, China's science and technology human resource pool reached over 112 million people, over 40 percent of whom were female, Wang said.
In China's tertiary education, female students account for 47 to 55 percent of all enrolled students. For undergraduate studies, around 54 percent of all enrolled students are female.
"These signs show that Chinese female scientists and engineers will play a bigger part in China's science and technology workforce," she said.
Last year, the Ministry of Science and Technology and 12 other government agencies jointly issued a new policy with concrete measures for increasing female scientists' role in the nation's science, technology and innovation undertakings.
These included allowing more female scientists to play a leadership role in research projects, establishing more awards and scholarships for young female scientists, providing more nursing rooms and daycare services for children, and supporting the entrepreneurship of female scientists.
Wang said her association has advocated for establishing the same retirement age for male and female senior intellectuals in China, expanding the age limit for female scientists from 40 to 45 when applying for awards for young scientists, and giving female scientists who are pregnant more time to finish their research projects.
Wang called on the international community to promote gender equality and support female scientists with concrete measures including establishing dedicated awards, optimizing career evaluation and promotion mechanisms, and launching new research projects for female scientists.
There is also a need to foster a gender-inclusive social environment and reduce the gender gap in science and technology through positive dialogue and communications, Wang said. These efforts will encourage women to be more self-confident in contributing to research.
Siddharth Chatterjee, UN Resident Coordinator in China, said gender bias is not just a human rights issue, but also a tremendous waste of the world's human potential.
"Gender equality, women's empowerment are amongst the core guiding principles of the development of the United Nations sustainable development cooperation framework," he said, adding promoting gender equality is one of the 17 sustainable development goals adopted by the UN in 2015.
UN Assistant Secretary-General and UNDP Regional Director for Asia and Pacific Kanni Wignaraja said in order to close the gender gap in science, it is important to cultivate a sustained interest in STEM fields for young women.
There should be appropriate mechanisms and support that allow female scientists to return to their research careers after giving birth and starting a family, she added.
"Science and technology will create the highest-paying jobs of tomorrow, but women are being left behind today," said Wignaraja. "Unless women are equally represented in such areas, their needs are at risk of being overlooked in how our future is designed."