Green development is path to the future: China Daily editorial
chinadaily.com.cn | Updated: 2022-10-11 20:33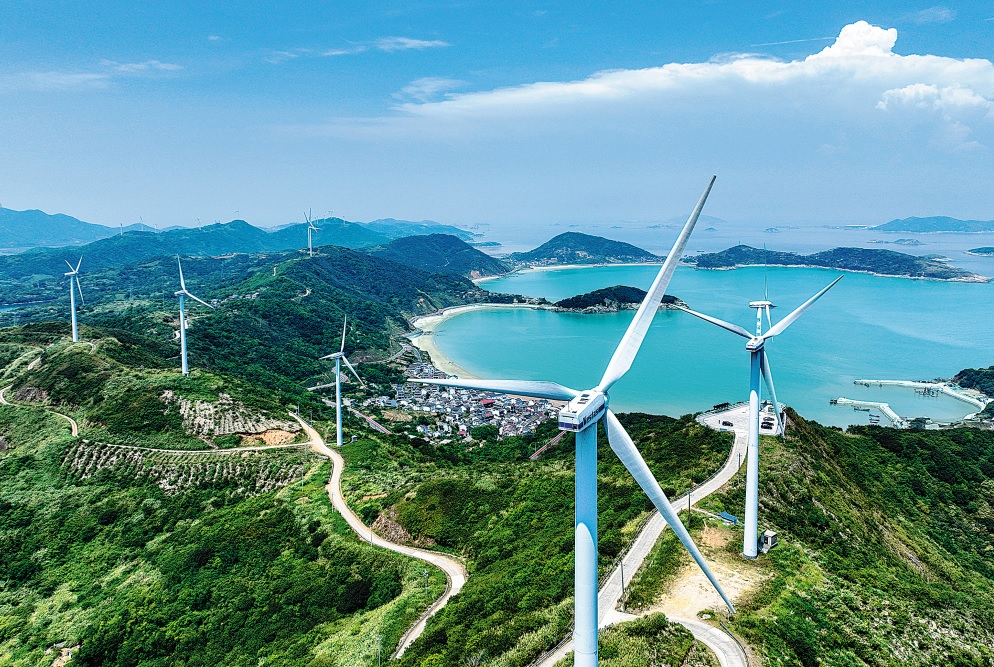 Green and sustainable development has become the priority as China transitions its economy from one focused on high-speed growth to one driven by innovation. After building a moderately prosperous society in all respects following four decades of reform and opening-up, the country has now embarked on a new journey of modernization in which it is pursuing high-quality sustainable development.
The green shift also reflects China's people-centered development principle which is at the center of the central leadership's vision of building an ecological civilization, as it meets people's aspirations for a "beautiful home" and a "beautiful China".
Guided by this vision, the country has made marked achievements in low-carbon energy development, with the share of clean energy in the energy mix increasing steadily from 14.5 percent to 25.5 percent over the past 10 years. China's average annual economic growth of 6.5 percent over the past decade has been powered by a mere 3 percent annual increase in energy consumption, and the amount of energy the country has saved accounted for nearly half of the global energy savings during the period.
All this has paved the way for China to peak its carbon emissions before 2030 and achieve carbon neutrality before 2060, a commitment the Chinese government has made to the world in the fight against climate change.
The fact that China is committed to completing the world's most dramatic reduction in carbon emissions and realizing carbon neutrality in the shortest time demonstrates China's sense of responsibility as a major country and its sincerity in seeking to build a community with a shared future for mankind.
The climate commitment is especially significant given that China remains the world's largest developing country and is still at a critical stage in its own development.
China's green development goals are backed by a strict environmental protection law and the action plans the government has initiated to fight air, water and soil pollution. The continuous push for the building of an ecological civilization has drastically improved the quality of life and the well-being of the people and low-carbon lifestyles are being embraced by a growing number of Chinese people.
The harmonious coexistence of humans and nature is one of the major characteristics of socialist modernization, and to achieve that more needs to be done to implement the new development philosophy, boost efficiency in the use of resources, and strengthen protection of the ecological environment. The track record China has in devising and pursuing sustainable development strategies and implementing emissions reduction measures bodes well for a greener future.