Multilateralism lights the way to a brighter future for all
China Daily | Updated: 2022-10-15 07:56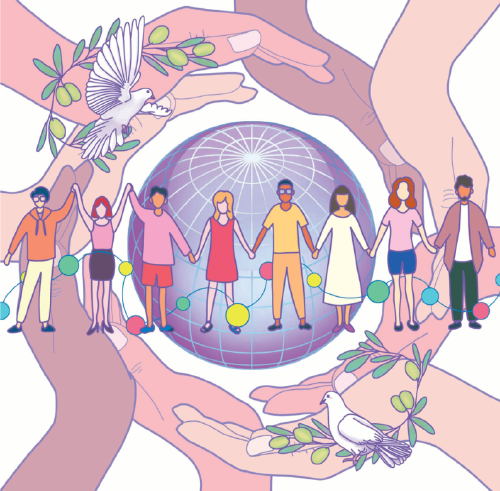 At a time when the COVID-19 pandemic is still raging in many parts of the world and humankind is facing a variety of grave global challenges and crises, such as the Russia-Ukraine conflict and its spillover effects, a possible global economic recession and the alarming acceleration of climate change, the world needs concerted actions more than ever before as no country can tide over the difficulties and turbulence alone.
But rather than the needed doubling down on multilateralism, some countries have taken protectionist and unilateralist stances.
The actions of a handful of Western nations are posing a grave threat to the world's postwar system and undermining efforts to reform the global governance system so that it is fairer and more fit for purpose.
The essence of multilateralism is that international affairs should be addressed through extensive consultation, rather than decided by one country or a few, and shared benefits and win-win results should be pursued through cooperation.
There do exist misunderstandings and differences between countries because of different cultures and histories, but these Western countries, led by the US, have rejected true multilateralism in favor of cliquism because they are clinging to a zerosum Cold War mindset.
As the world's largest developing country, China is a staunch supporter of multilateralism and it is steadfast in supporting the United Nations as the core institution for addressing international affairs.
Other multilateral platforms and mechanisms, such as the G20, can also play vital roles in world governance, but the UN is the most universal, representative and authoritative international organization, and to promote world peace, and address the pressing global and regional issues, it is imperative that the authority of the United Nations is shored up.
China seeks to safeguard the international order that is centered on the UN, and abides by the UN Charter which it views as the basic and universally recognized norms governing state-to-state relations.
Although a latecomer to the international community, China nonetheless has quickly grasped that multilateralism is to the benefit of all countries, including itself.
Over the past five decades, China has joined almost all the universal intergovernmental organizations, signed more than 600 international conventions, and earnestly fulfilled its international obligations.
As the world's second-largest economy, China has also promoted regional and global economic cooperation, joining hands with like-minded countries in the world to endorse globalization and free trade.
It has also become more proactive in multilateral agendas, and in providing global public goods such as the Asian Infrastructure Investment Bank and the Belt and Road Initiative.
Multilateralism was forged with the purpose of stopping war and building amicable ties. In an age fraught with crises and uncertainties, it is China's belief that multilateralism shines as a beacon that lights up humankind's way toward a peaceful, prosperous and shared future.
China firmly believes that multilateralism is the right direction for the progress of humankind, and it encourages other countries to adhere to that course.