BRICS think tanks symposium held in East China
Xinhua | Updated: 2022-11-18 16:23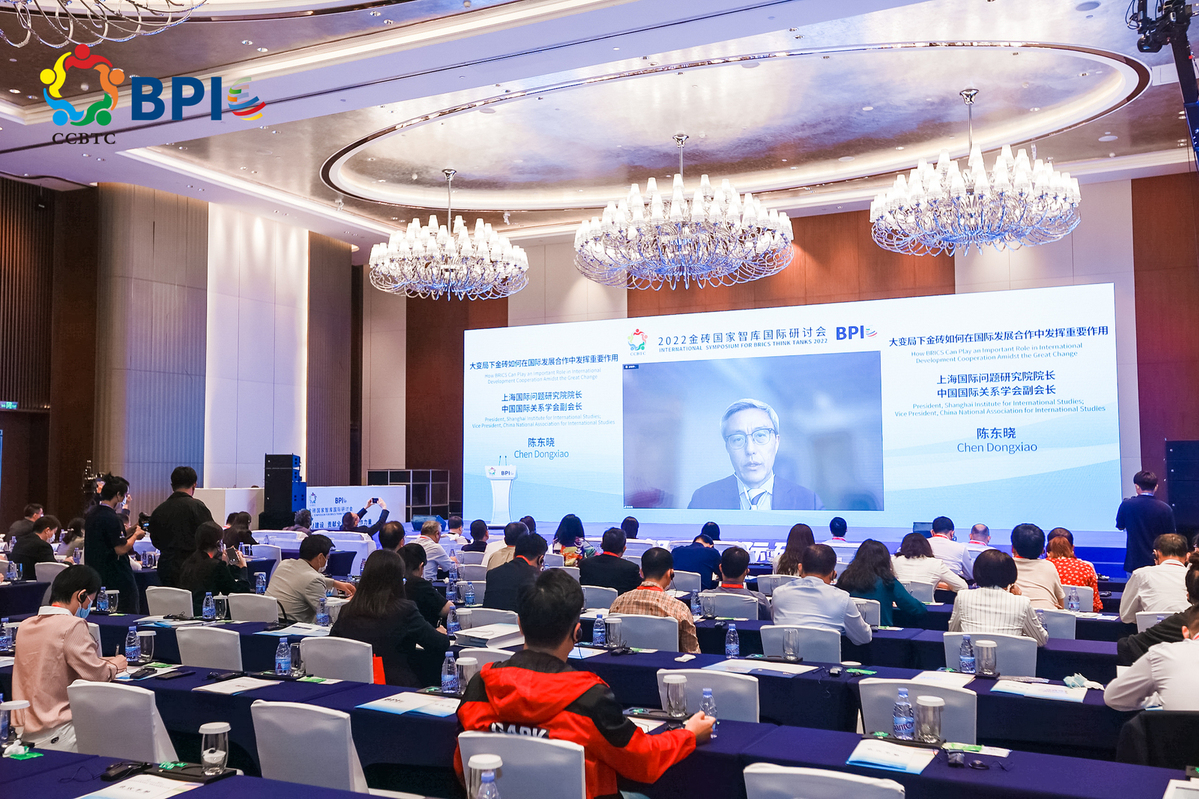 XIAMEN -- The International Symposium for BRICS Think Tanks 2022 has been held in Xiamen, East China's Fujian province, highlighting efforts to promote global development and cooperation.
The symposium, held Thursday, attracted over 200 experts, government officials, and representatives of industries, international organizations and business associations both offline and online.
It focused on promoting the high-quality development of the innovation center of the BRICS Partnership on New Industrial Revolution (PartNIR), in order to contribute wisdom to the implementation of global development initiatives, according to the organizer.
Xiamen -- host city of the 9th BRICS Summit -- launched the BRICS PartNIR innovation center in 2020.
Irina Yarygina, research director of the Russian National Committee on BRICS Research, said in a pre-recorded video that the activities held by the BRICS PartNIR innovation center further consolidated the relationship among BRICS countries, and created new opportunities in fields of multilateral cooperation, engineering services and management cooperation.
Atul Dalakoti, executive director of the Federation of Indian Chambers of Commerce and Industry, said that the importance of trading and investing in each other's economies and working together for technological innovations, industrial transformation and the digital new economy, have become an impetus of growth in the BRICS countries.
"China has a world-class infrastructure which is an envy of the world. All the BRICS countries can work together in areas such as AI, big data, 5G and high-speed trains, and create physical connectivity between our nations," Dalakoti said.
At the symposium, the Xiamen-based BRICS Cardiovascular Health Innovation Center unveiled a visiting scholar recruitment program for 2023. Eight to 10 doctors from BRICS countries will serve as visiting scholars at the center next year.