Precipitating the big chill
Share - WeChat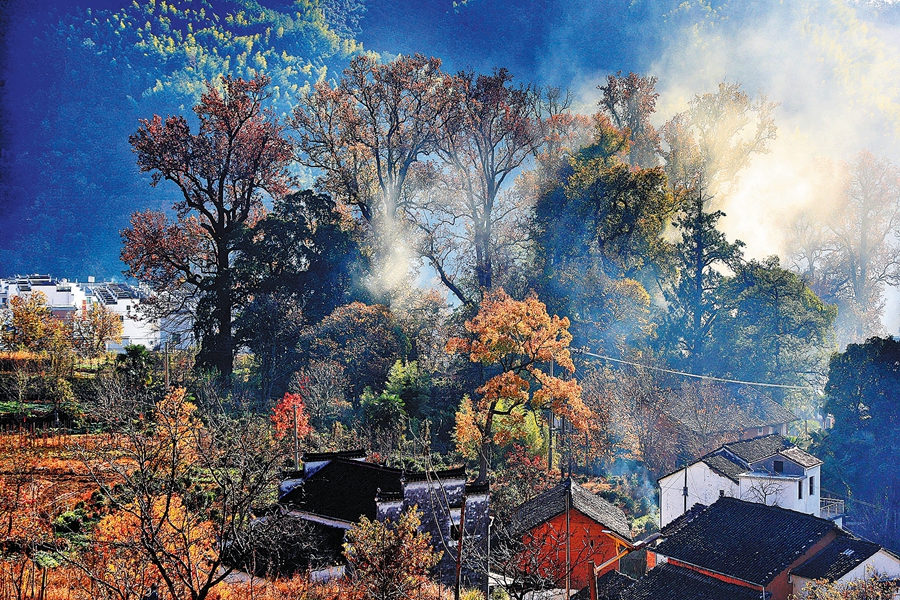 Pickling time
For thousands of years, xiaoxue has not only lent itself to the poems and songs of literati, but has also infiltrated people's daily life.
China is a country with vast land and abundant resources. Chinese people love to eat. When the snow falls, people across the country celebrate the arrival of xiaoxue and feast with gusto.
In ancient times, there were fewer varieties of food, and even fewer storage options. In order to have enough vegetables and meat to endure the winter, people invented the method of pickling or drying vegetables, mainly cabbage and radish, or meat, to prolong their shelf life as long as possible to make it through the winter. Today, although preservation is no longer a problem, the custom of pickling has been preserved and the resultant delicacies have become signature foods in many regions.
In Nanjing, Jiangsu province, it is a custom to start pickling vegetables on xiaoxue, and cure meat on daxue, or Major Snow. Many housewives will be busy washing the jars and arranging pickles.
Wang Shenglin, who lives in the city's Chananluyuan neighborhood, recalls his childhood days when, every year after xiaoxue, his mother would buy vegetables and pickle them in a large pot so that the whole family could eat for the entire winter. "For a long time, our mantra has been: There's no panic in winter if you have pickles," he says.
Gu Zhong, a Qing Dynasty (1644-1911) gourmet from Jiaxing, Zhejiang province, introduced seven kinds of pickled vegetables. In his book he elaborated on the ingredients, pickling methods, eating time and taste in detail. Like people in Nanjing, those in Jiaxing take the ritual of pickling during xiaoxue very seriously.
"Jiaxing people prefer pickling potherb mustard. Before pickling, the washed vegetables are usually dried on bamboo poles or clotheslines, and some are hung on the wall, or even on the roof tiles of the house. They are part of the landscape in rural Jiaxing around xiaoxue," says Zhu Qiao, a local pickle aficionado.
"We love to eat it, especially after having a big fish or meat. Its leaves will turn red and purple after heavy snow, so it is literally called 'red in the snow'."