Precipitating the big chill
Share - WeChat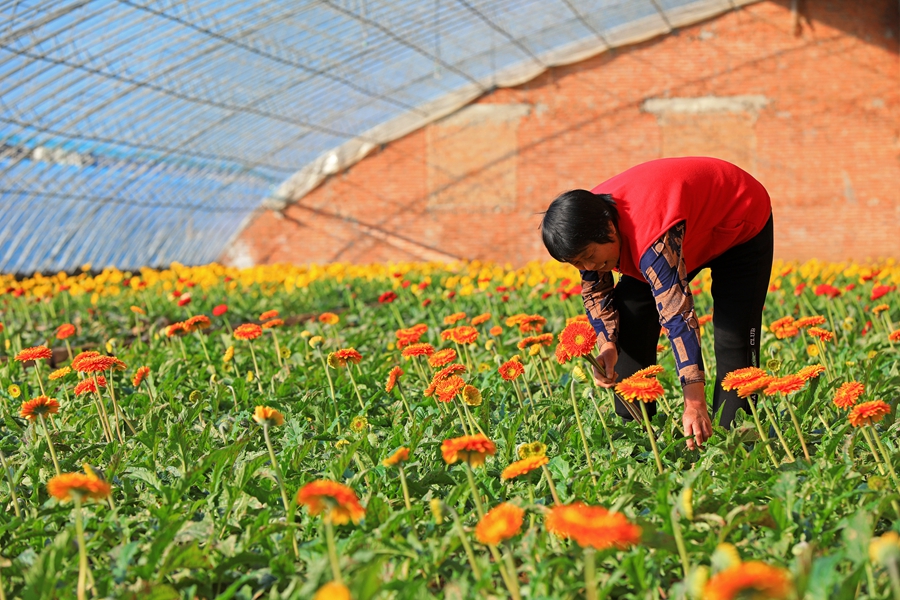 Drinking in the season
In ancient times, making wine was mostly done during xiaoxue. Drinking was often an essential part of sacrificial ceremonies. The end of the year was the peak period for various sacrificial activities, and there was a great demand for wine. This custom of making wine in early winter has continued into modern times, especially in Zhejiang.
In Anji, people are still used to preparing New Year wine around xiaoxue. In Pinghu, the local wine is stored during the first 10 days of the 10th month on the lunar calendar, and is called "October White". It is made with white rice and spring water. When the spring comes, people add peach blossom petals to the wine to cultivate the aroma. In Changxing, wine must be made on the actual day of xiaoxue. It is said that the spring water is particularly clear and sweet at that time.
In many regions in southern China, there is still the custom of eating ciba, or glutinous rice cakes, during xiaoxue. In ancient times, glutinous rice cake was a traditional festival offering. It was first used as a sacrifice by farmers to the god of cattle.
Ciba is made by steaming glutinous rice and then punching it through special stone grooves. It is very labor-intensive to make by hand, but the finished product is soft and delicate. For the Hakka people of Guangdong and Fujian provinces, ciba is the same as the word "roll", as the dish involves rolling the rice dough many times and finishing by topping it with sesame and peanut crumbs.
The Tujia people in Guizhou province will carry out the annual tradition of slaughtering pigs to welcome the new year during xiaoxue. The farmers use the premium fresh pork to cook up a feast, and they invite neighbors and villagers to gather and share.