Library opens new chapter in rural life
Share - WeChat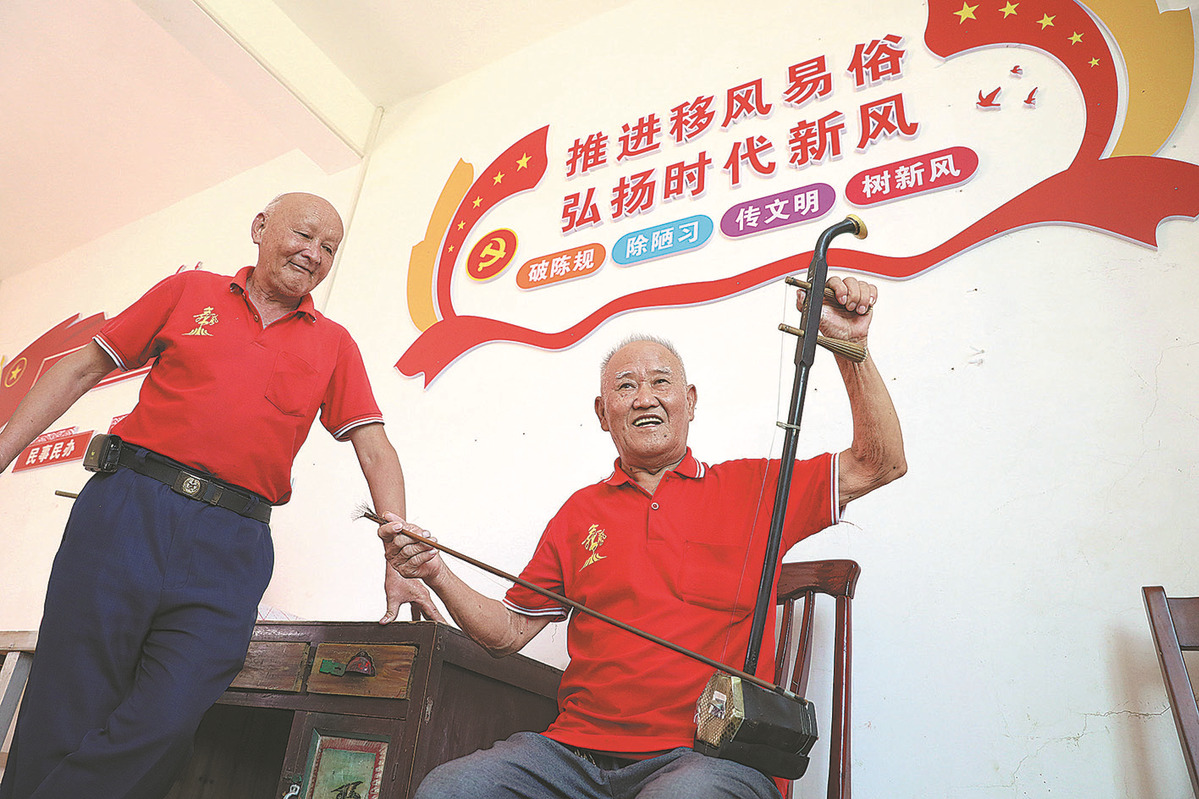 Center brings residents new ideas and perspectives. Li Hongyang reports from Xunwu, Jiangxi.
In a small village in East China's Jiangxi province, a library has replaced the ancestral hall as the new activity center.
The library is located in the center of Gukeng village in Xunwu, a county that is home to about 1,500 people. The residents are welcome to stop by to chat, grab a book to read, watch movies or play musical instruments.
Li Xianfu, a 45-year-old fruit farmer, often drops by for about 30 minutes to chat with other villagers or read books on modern farming technology.
The junior high school graduate said he is determined that his children, ages 17 and 12, will not follow in his footsteps.
"Doing physical work forever doesn't work out. Reading and going to school are important," he said.
Seven years ago, Li returned to his hometown from Shantou, a city in Guangdong province where he worked installing aluminum doors and windows. He said he quit the high-paid job simply so he could be with his children and supervise their studies.
Gukeng's villagers have always been supportive of a good study atmosphere. In 2010, they built the two-story library with about 10,000 yuan they earned from renting out collectively owned forest land. All the books were donated by the local government and a number of wealthy villagers.