Library opens new chapter in rural life
Share - WeChat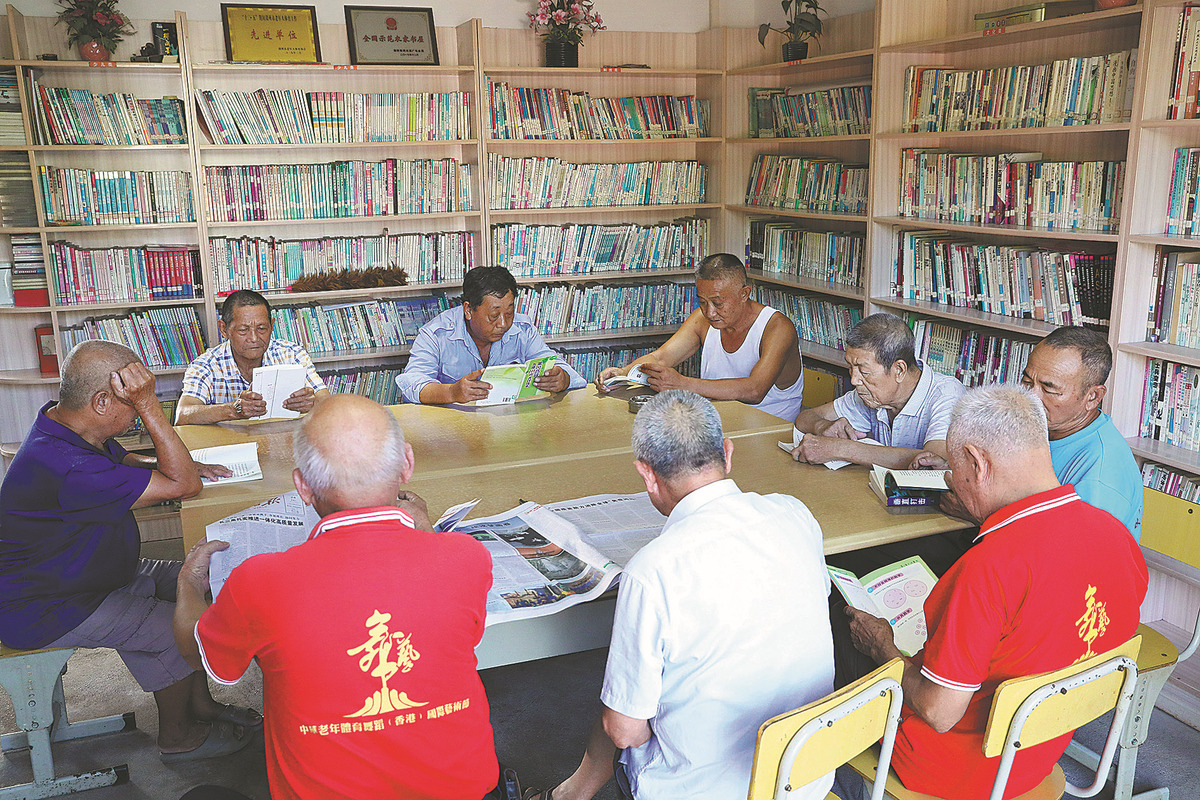 E-commerce station
The library also acts as an e-commerce service station, and e-commerce operators who built a logistics network have free use of one room.
So far, they have helped the villagers sell products worth more than 10 million yuan ($1.4 million) online every year.
About 20 kilometers away, in Xunwu's Liuche village, a library equipped with a movie theater was opened in August last year, attracting many local children.
Chen Jingwen, 15, said she can sit and read in the library for at least an hour every time she visits.
"It is convenient and comfortable. I can find books that suit my tastes here and read them without being disturbed. It's a quieter environment than my home," she said.
Recently, she borrowed To Live by modern writer Yu Hua because most of her classmates recommended it.
"It made me experience the feelings of joys and sorrows across an entire life and inspired me to write articles about people's lives," she said.
Her recent favorite book is Elijah of Buxton by Christopher Paul Curtis, an award-winning author from the United States. It is the story of a boy who is timid and cowardly but grows to be brave after going through many experiences, she said.
"I was impressed with his experience of saving a girl. Overcoming problems in incidents like that made him strong. The story helps me to become braver when confronting the things that scare me. I have also learned that people should avoid doing things that they may regret," she said.
She said that she wants to attend university in Beijing when she is older.
"The capital city must have larger libraries that contain more books. Everyone who wants to read can find their own place," she said.
Jingwen usually gets good exam results, and the village committee honored her mother as one of the best parent educators after she encouraged her daughter to read.