Cave treasures saved
By Fang Aiqing/Ma Jingna | China Daily | Updated: 2022-12-01 07:32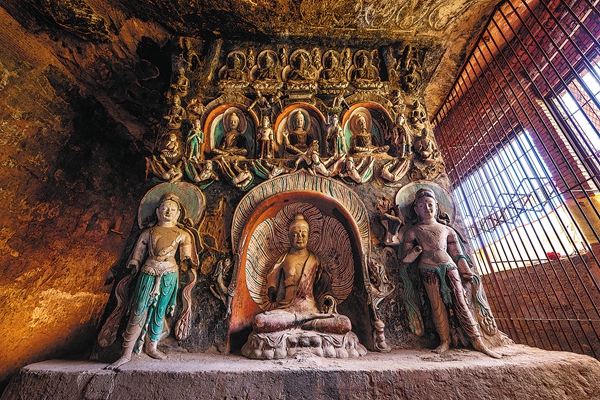 The complex was originally a Han Buddhist spot before Tibetan Buddhist traditions were introduced there in the Yuan Dynasty. The two schools coexist until today, despite dynasty alternation and power shifts of ethnic regimes in ancient Chinese feudal society.
"These Buddhist relics are of great significance to demonstrate the formation process of the pluralistic unity of the Chinese nation," Zhang says.
For two decades, experts have been restoring the sculptures and murals, reinforcing the rock structures and improving anti-seepage facilities. The focus of the preservation has turned from rescue to prevention of unexpected damages, from protection of the relics to also the surrounding area.
With the digitized protection program, virtual exhibitions online and public archaeological activities can be expected, apart from obtaining accurate, reliable images and data of the grottoes, Zhang says.