Meeting reinforces China-EU cooperation crucial to safeguard European interests: China Daily editorial
chinadaily.com.cn | Updated: 2022-12-01 20:34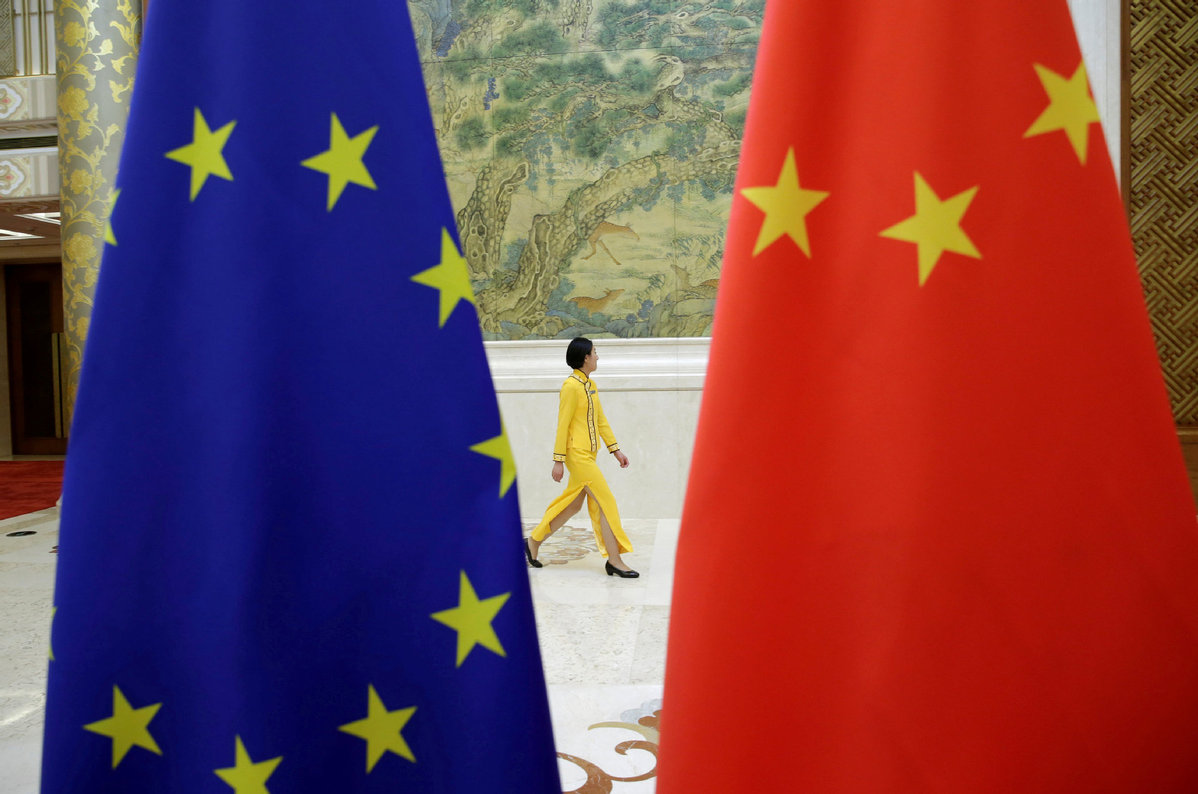 President Xi Jinping's appeal that the European Union strengthen macroeconomic policy coordination with China and jointly foster new growth engines should have made visiting European Council President Charles Michel fully realize how much the two sides can accomplish were it not for the institutional obstacles that the EU has put in the way of cooperation.
Michel's acknowledgement that China does not seek expansion and is an important partner in upholding the purposes of the UN Charter and supporting multilateralism is an objective statement on China that has long been absent from the bloc's China discourse. And it is particularly good to hear that he confirmed to the Chinese leader the EU's readiness to work with China to push forward implementation of the EU-China investment treaty. This hard-earned pact that the two sides finally agreed on after years of hard negotiations was frozen by EU legislature before its final authorization due to the interference of the United States.
Since Angela Merkel, a key supporter of multilateralism and the EU's independence, retired as German chancellor late last year, the EU has subjected itself to the US influencing its China policy. However, the shocks the EU has received from doing the US' bidding should have made clear to the bloc the fact that the shared values that the US talks of are nothing but shackles intended to bind countries closer to it.
As Xi urged, China and the EU should work together to ensure the security, stability and reliability of industrial and supply chains, oppose "decoupling and chain breaking" and protectionism, and oppose politicizing and weaponizing trade, scientific and technological exchanges. The EU should rest assured that China will always remain open to European companies. Reciprocally, China hopes that the EU can provide a fair and transparent business environment for Chinese companies as well.
It can be said that to ensure the stability of China-EU economic cooperation is an effective way to protect Europe's interests in the volatile world. Something the EU has no reasons not to do together with China. The way the meeting between Xi and Michel unfolded in Beijing on Thursday was exactly the opposite of what the China-bashers expected. Both the host and guest focused on the broad common interests between China and the EU and great potential of cooperation.
In enabling him to gain first-hand knowledge of China's clearly-defined strategic intentions, Michel's visit should help the EU recalibrate its China policy in a way that allows for greater mutually beneficial cooperation.
The differences between the two sides are by no means justifications for estrangement and decoupling, but rather reasons for more effective communication.