Underlying defect of US' all-fronts competition: China Daily editorial
chinadaily.com.cn | Updated: 2022-12-01 20:50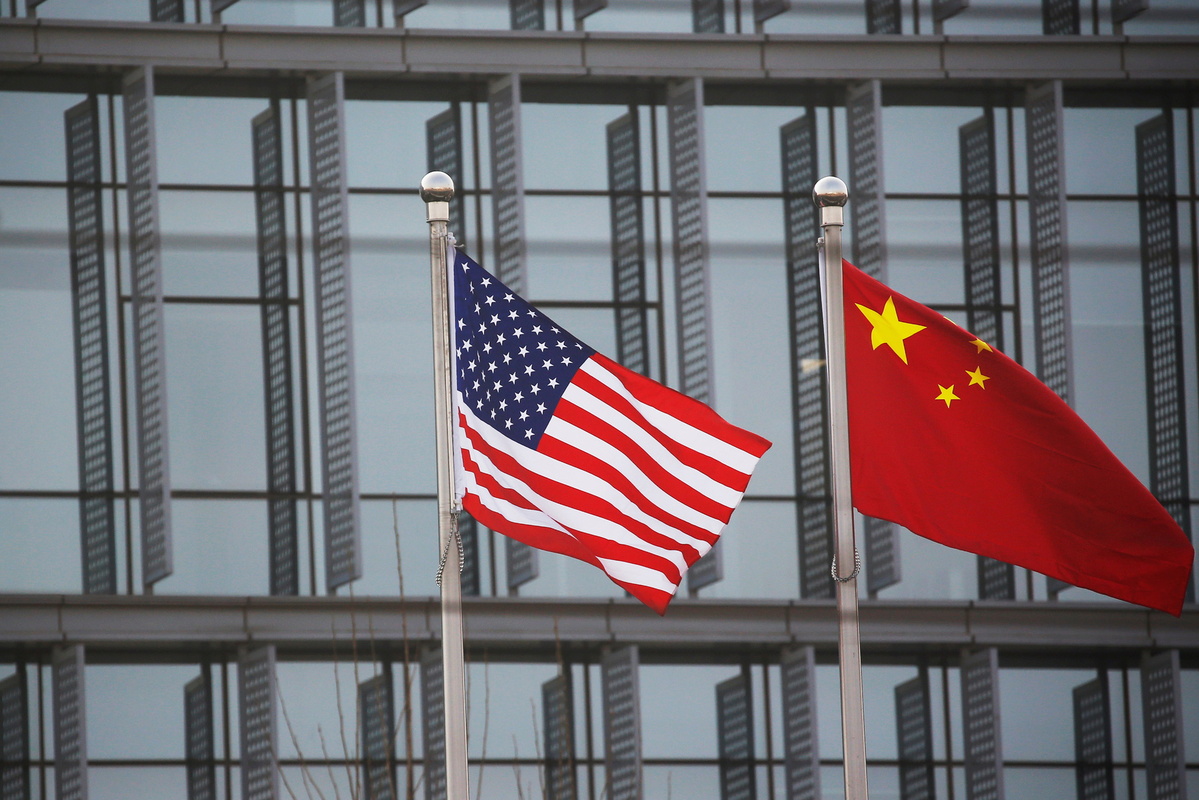 "We are pushing on all fronts, all at once," United States Commerce Secretary Gina Raimondo said of her country's ongoing efforts to outcompete China in a speech at MIT on Wednesday. "And we need to do it all together."
While the Joe Biden administration is making "whole-of-government" endeavors for that purpose, Raimondo called for closer, broader engagement, with the private sector and US allies and partners, because "competing effectively with China isn't going to be easy". Neither is decoupling. So the US is not seeking to decouple its economy from that of China's in any way, Raimondo said.
Instead, as has been reiterated repeatedly by others, from President Joe Biden to Secretary of State Antony Blinken, the US administration seeks to collaborate with China on such key global concerns as climate change and public health.
Although there hardly is anything new in the US Commerce Secretary's remarks — which were typical of the present US administration regarding China — she did display precious awareness of the self-defeating nature of the "decoupling" rhetoric. Keeping that in perspective will prove of great significance to the repositioning of the US' China policies.
A core problem hindering any improvement in China-US economic and trade ties has been the one-sided, thus unfair, emphasis on the "losses" the US side has suffered — mostly job losses and its trade deficit — and total disregard of the far greater corresponding benefits.
The US commerce chief made an important point in observing that bilateral trade, which stands at $750 billion today, "provides revenues for American companies, jobs for American workers, and connectivity with the Chinese people".
In her own words, "China is now our third-largest export market, and those exports directly support 750,000 American jobs. China is also the US' largest agricultural market and our farmers are on track to export $36 billion in agricultural goods this year to China".
A confrontational US approach to competition with China, as the "China hawks" in the US Congress insist on, therefore, hurts their country just as badly as it does China. Only this doesn't seem to affect the now bipartisan Congressional consensus on confronting China, which was obvious in Raimondo's speech as well. The current US approach to relations with China has an underlying defect because it is based on some biased perceptions of the overall relationship, especially when it comes to judgments about Chinese intentions.
In Raimondo's remarks, for instance, was the claim that it was China, rather than the US, that is "decoupling economically in a number of areas". This is a conspicuous misjudgment because now and in the past Beijing has been keen on developing close economic interdependence with all the world's major economies. That is why Beijing has been among the most vocal opponents of de-globalization.
In spite of all their differences, from those in political systems to those in governance philosophies and practices, the Chinese commitment to multilateralism is an important guarantee for the convergence of Chinese and US interests. Exploiting it is in both countries' interests.