China pushing to expand telecom services
By MA SI | China Daily | Updated: 2022-12-07 10:23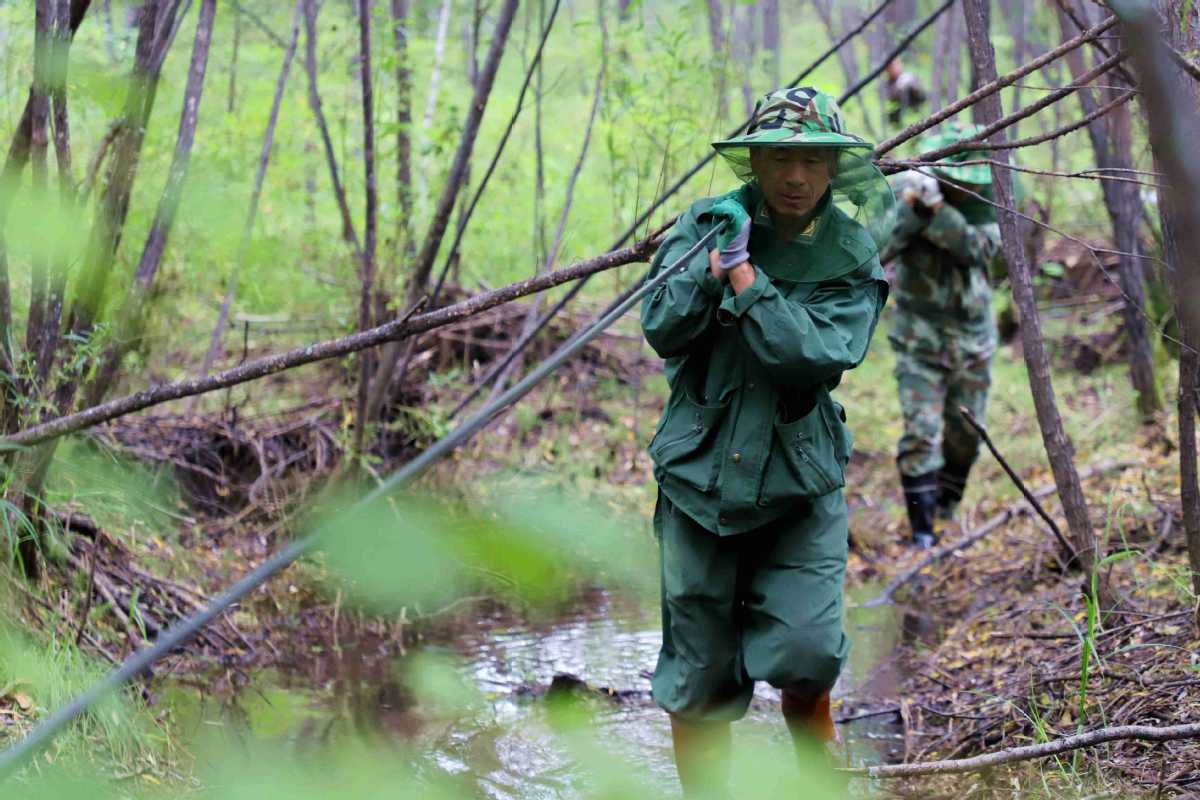 "It's wonderful. I feel like I'm there," she said. "I want to reach out and touch the buildings and the cars passing next to me."
Xiong's township and adjacent areas are a major center for the community of ethnic Derung residents. The journey of the Derung from having no telephones to using a high-speed 5G network has come at an accelerated pace as local telecom operators and tower builders pour in resources to ensure that more people have access to fast, affordable mobile communication and broadband network services.
China Mobile, for instance, said it invested more than 160 billion yuan ($22.3 billion) through 2020 to improve network infrastructure in poor areas.
The success of such efforts is not just about money, but also is dependent on frontline employees in poor villages, officials said. Frontline workers must overcome geographical barriers to build telecom base stations and teach villagers how to use phones.
Dulongjiang, once listed as one of the nation's least developed regions, had changed very little until the founding of New China in 1949, officials said.
Poverty in the Derung River region is partly a result of the area's geographical complexities. It is not only mountainous, but also frequently struck by snowstorms in winter and landslides in summer.
Two decades ago, it took three days to walk from Dulongjiang to Gongshan county center. The township, which was unable to receive telephone calls until 2004, was the last ethnic minority area in China to access basic telephone services.
In 2014, thanks to telecom carriers including China Mobile and China Unicom, Derung people finally gained access to 4G services.
The process was by no means easy, officials said. The best time for construction in Dulongjiang lasts only two months a year. Also, because of geographical barriers, it was extremely difficult to transport materials to build base stations, making the transportation costs incredibly high, according to Ma Chunhai, an employee at China Mobile's Gongshan branch.
Ma and his colleagues often had to cross over Gongshan Mountain to find appropriate locations to build base stations, even in heavy wind and snow.
In June 2014, 4G services finally opened in Dulongjiang. It is now supported by more than 30 base stations, allowing residents to enter the information highway, even though there's no geographical highway connecting the village with the outside world.
Now, because of the efforts of telecom carriers such as China Mobile and China Telecom to expand the network infrastructure, Derung people have entered the 5G era.
"In the past, Derung people were secluded from the outside world, but today we keep pace with other regions and even more developed coastal cities in terms of 5G technology," said Gao Derong, former head of the government of Gongshan county, which administers Dulongjiang.
Only 6 percent of the world's population live in areas without mobile network coverage, according to the GSMA Mobile Economy Report 2022, produced by the London-based Global System for Mobile Communications. But a huge usage gap remains since many people who have coverage still don't use the internet. In 2021, the usage gap included 3.2 billion people, or 41 percent of the world's population.
To help solve the problem, Chinese telecom equipment maker Huawei Technologies Co Ltd is working closely with industry organizations and partners.
Huawei said its information communications products are expected to bring connectivity to 120 million people in remote areas in over 80 countries and regions by 2025, the company said last month.
The plan is part of Huawei's push to drive broader connectivity in the digital economy era, and to explore how to use better connectivity to create greater business and social value while promoting sustainability, the company said.
By the end of 2021, Huawei's RuralStar telecom systems had already helped connect 60 million people in remote areas in more than 70 countries and regions, the company said.
"Connectivity is not just the cornerstone of the digital economy, but a basic right for every human being," said Liang Hua, chairman of Huawei.
Connectivity is expected to become more than just a tool for convenient communications. Together with digital technologies like the cloud and artificial intelligence, connectivity will help bring everyone into the digital world and drive social progress, Liang said.