Pigment factory extracts prosperity from global spice trade
By ZHANG YU in Shijiazhuang | China Daily | Updated: 2022-12-16 09:14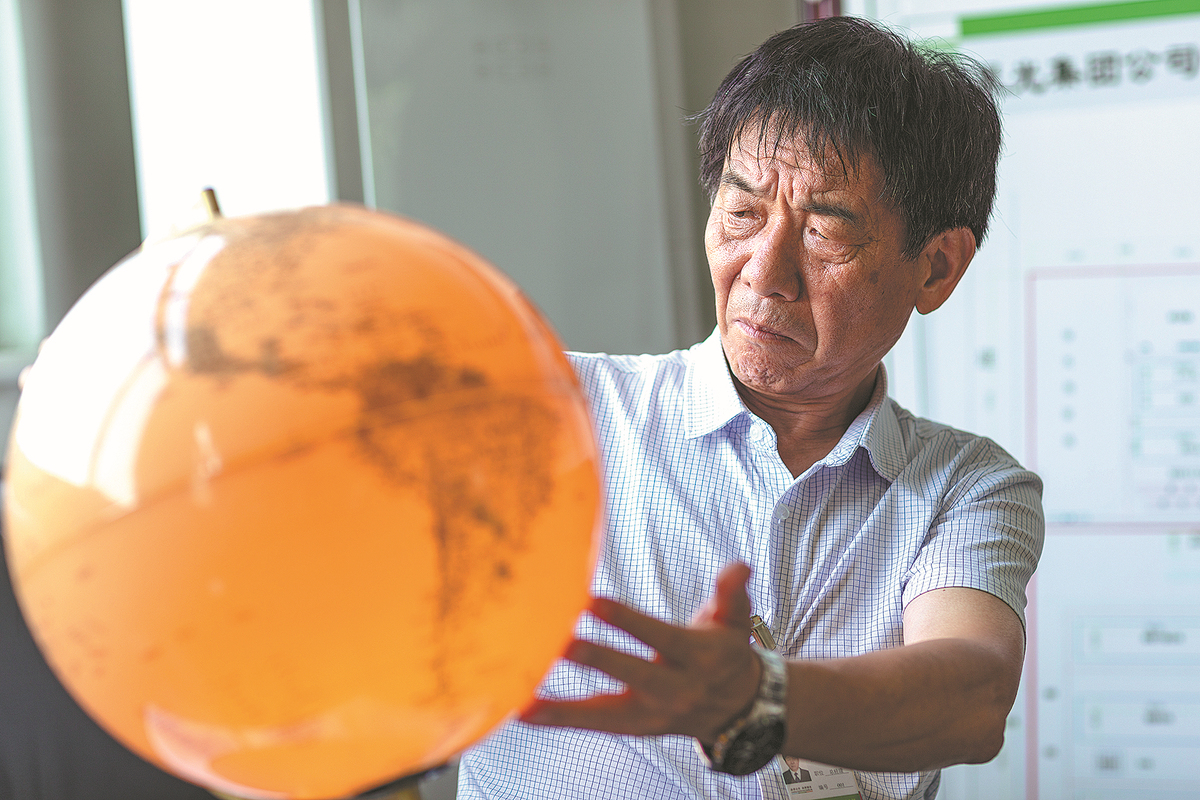 While chiles are popular among people who like making spicy food, few aficionados will have heard of the extract made from it — paprika oleoresin, or lajiaohong in Chinese.
But for Lu Qingguo, a 63-year-old entrepreneur from Quzhou county, Hebei province, his life has been all about it.
In the small county about 400 kilometers southwest of Beijing, Lu worked for 10 years to make the paprika oleoresin produced in Quzhou the best in the world in terms of annual output, and he has maintained that status for the last 14 years.
Paprika oleoresin is prized as a natural pigment and has a multitude of uses including in food, medicines and cosmetics. Foods colored with paprika oleoresin include ketchup, orange juice and instant noodles.
Lu's odyssey began in 1998 when he bought a small pigment factory in Quzhou that was on the verge of bankruptcy. At the time, he was head of a local hardware company.
"I was entrusted by the local government with the mission at a critical and difficult moment to help revive the factory so that its employees wouldn't lose their jobs," Lu said.
As an outsider, Lu had to learn about production, management and marketing the pigment first, and the more he learned, the more he realized the opportunity it presented.
"At the time, pigment companies in China were basically workshops with backward equipment and low efficiency," Lu said.
National annual output of paprika oleoresin was no more than 100 metric tons and accounted for less than 2 percent of the international market, he added. "But this meant that we had great room for growth."
Lu racked his brain for ways to improve efficiency and cut down on costs through technical innovation.
After several twists and turns, the factory ended up equipped with the world's first continuous, large-scale extraction production line in 2004, able to process 40 tons of dried chiles, successfully increasing production 30-fold while reducing the need for labor.
In 2008, the factory sold 1,150 tons of paprika oleoresin, ranking first worldwide with a 40 percent market share.
To maintain progress, Lu kept an eye on research and innovation in production technology and product quality. He hired 100 highly skilled workers to help with the core tasks.
"We have a research and development group to make sure that our processing technology is always in the lead," Lu said.
In 2018, annual sales topped 5,500 tons and accounted for more than half the international market share.
In the first three quarters of this year, sales have totaled more than 6,700 tons, accounting for about 70 percent of the global total.
These days his company, the Chenguang Biotechnology Group, has become a high-tech enterprise focused on producing more than just paprika oleoresin.
It markets more than 80 products which are widely used in foods, cosmetics, baking, beverages and healthcare and sells to global markets in Europe, America, Asia and Africa.
"I think my success results from my focus on quality, from the raw materials to production processes," Lu said, adding that his company mainly uses its own materials.
The company has developed several chile plantations, including in the Xinjiang Uygur autonomous region, Zambia and India.